SEPTEMBER 2023
Charity of the Month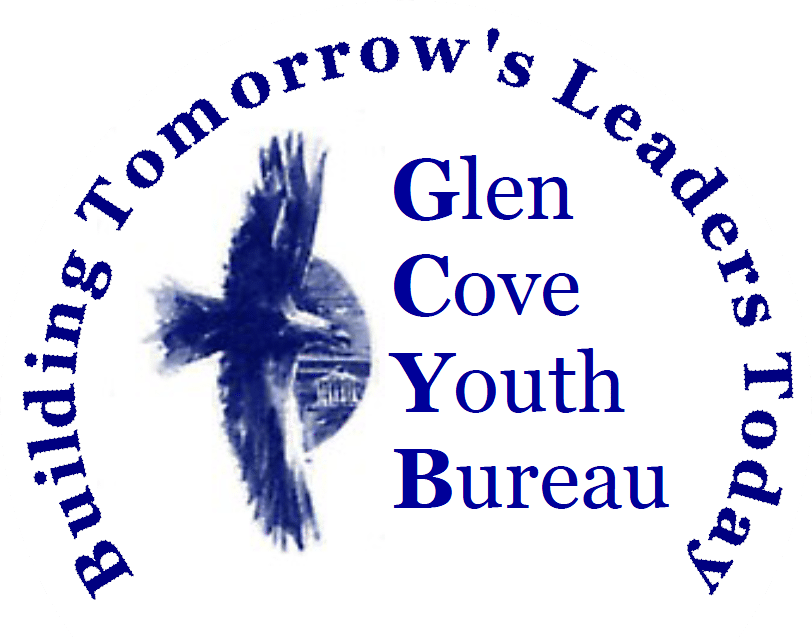 The Glen Cove Youth Bureau
Since 1981, the Glen Cove Youth Bureau has been dedicated to providing a safe and welcoming environment to allow all youth, all families, and the entire community to achieve its potential. Find out more about our charity of the month program here.
RT Values
Change the way you shop at Rising Tide with our RT Values program. Sensational prices on essential high-quality, organic, and certified non-GMO products you use everyday! Shop our deals here.
Let's go apple picking!
Pink Lady / Cripps Pink: Sweet, tart taste.  Subtle notes of sweet honey.  Good for eating fresh, tarts, pies, and applesauce.
Cosmic Crisp: Provides ample sweetness and tartness.  Has a remarkably firm and crisp texture. Great for snacking, baking, and juicing.
Jazz: Sweet tart flavor with a mild pear undertone.  Good for pies, tarts, crisps and dumplings.
Opal: Unique taste that is a blend of sweet and tangy flavors.  Great for snacks and salads.
SugarBee:  Mild, sweet and subacid flavor with fruity undertones.  Good for snacking and baked goods.
Honeycrisp: Juicy and crisp with a honey-sweet and tart flavor. Good for eating fresh, baking, and applesauce.
Sweetango: Juicy and sweet with hints of fall spices. Good for eating fresh, tarts, pies, and muffins.
Granny Smith: Tangy-tart and crunchy. Good for eating fresh and baking.
Fuji: Juicy, crisp, ultra-sweet bite. Good for eating fresh and baking.
Gala: Crisp, sweet taste. Good for eating fresh, salads, applesauce, and cider.
Recipes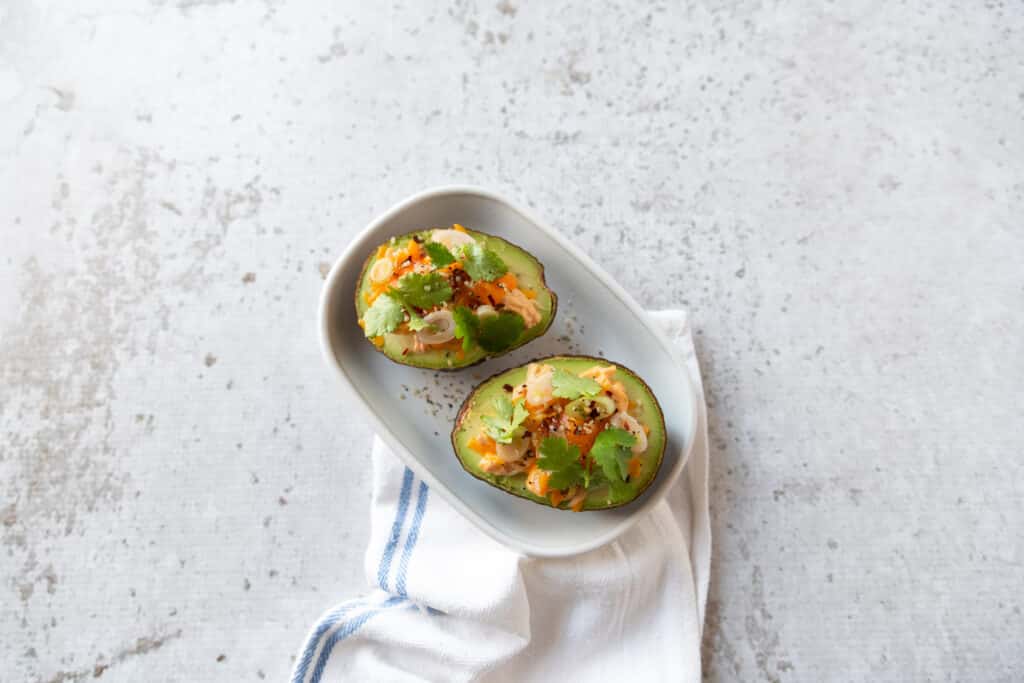 Buffalo Chicken Stuffed Avocados
Whether you're hosting for the big game or just want to feed a crowd easily, this Buffalo Chicken Stuffed Avocados recipe will make you the MVP! With healthy fats and protein, you'll be satisfied long after the last whistle. Can't find ready to eat buffalo chicken salad? You can always take your favorite chicken salad recipe and substitute some buffalo sauce for some of the mayonnaise. For an even easier hack, just stir in buffalo sauce to a prepared chicken salad. It is sure to be saucy and delicious!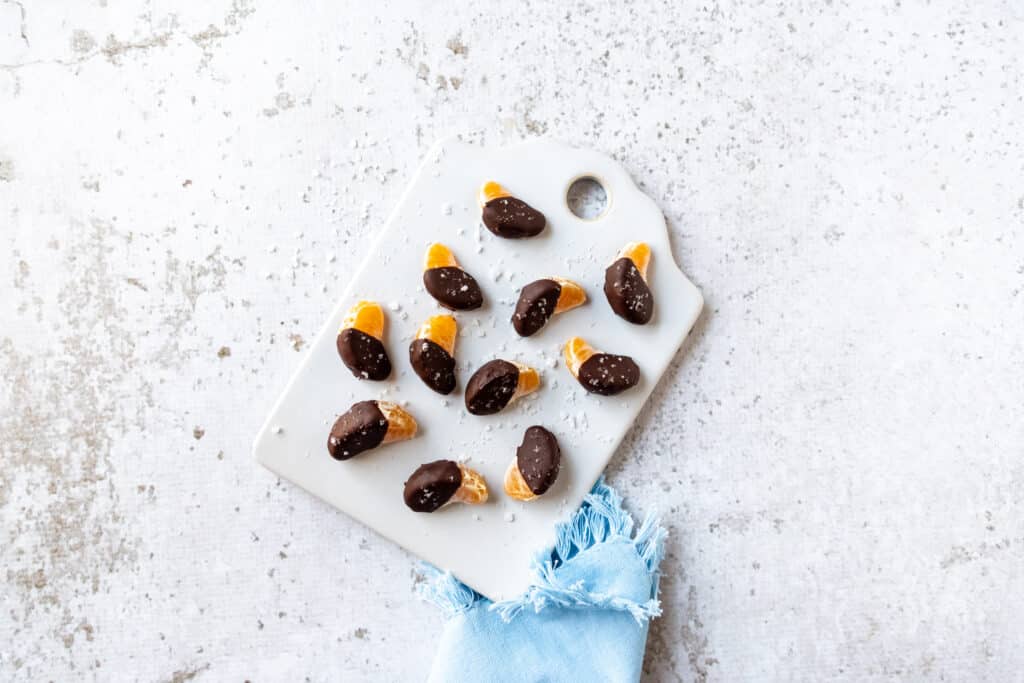 Chocolate Sea Salt Mandarin Oranges
Chocolate covered strawberries look impressive, but the flavors of chocolate and orange are a classic combination that shouldn't be forgotten this time of year. With peak season citrus and a dash of flaky sea salt, these chocolate sea salt mandarin oranges will be bursting with juicy flavor. They're super easy to make, and you'll get credit for a homemade Valentine's gift. You can turn to this recipe year-round whenever you want to impress or have an abundance of citrus on hand.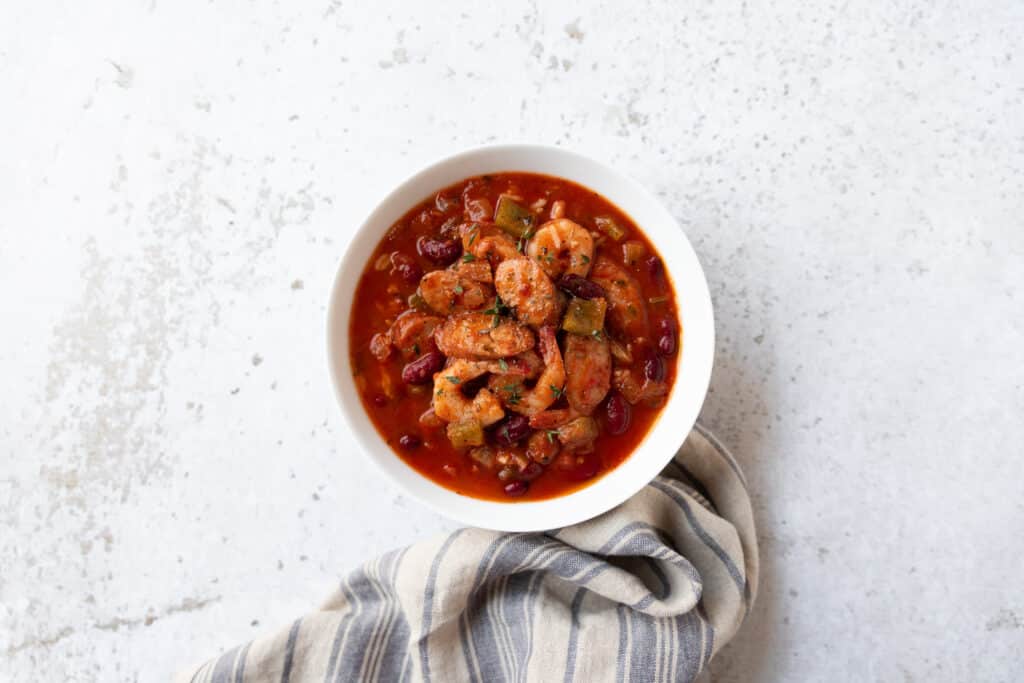 Jambalaya Stew
Getting ready for Mardis Gras? This Jambalaya Stew should be in your meal plan. A nod to the classic jambalaya, it's filled with sausage, shrimp, veggies, and plenty of herbs and spices. You'll build so much flavor in under an hour, this could be a weeknight meal, especially if you've got some leftover rice in the fridge. The holy trinity of creole cooking, onion, celery, and green bell pepper, form the base of the dish, with dried herbs, premixed spice blends, and a bit of harissa paste adding flavor and spice. Laissez les bons temps rouler!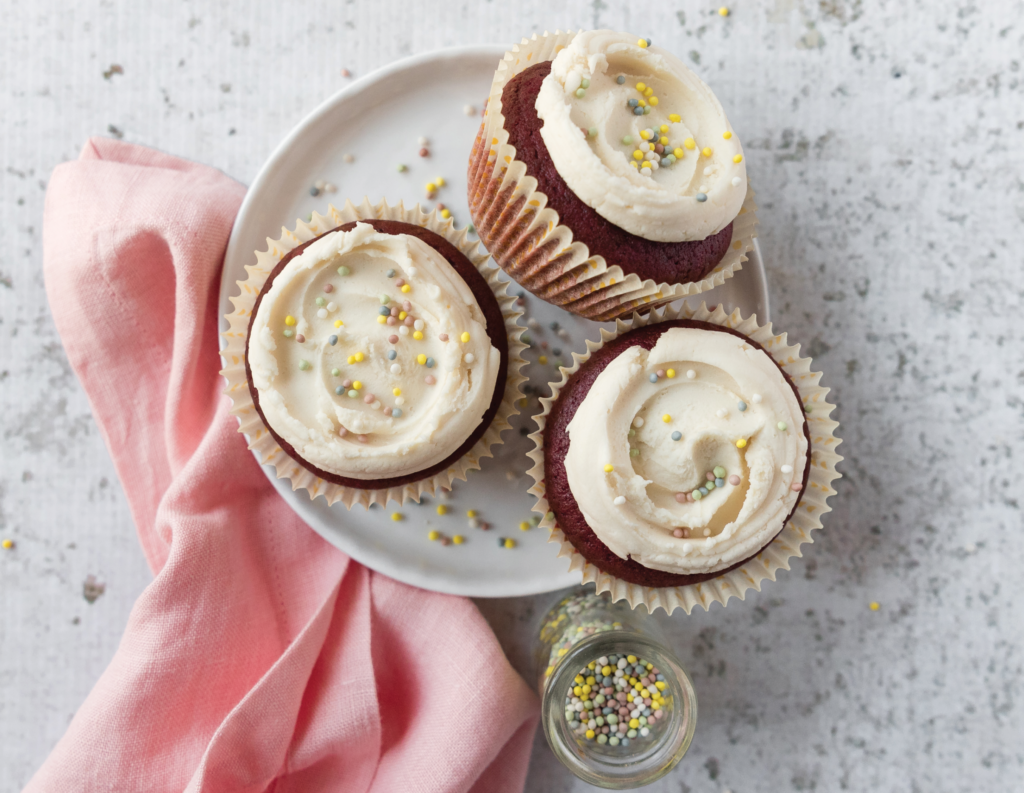 Beet Velvet Cupcakes
Beets are the perfect source of earthy sweetness without using any refined sugars. The natural color from red beets eliminates the need to use any food coloring. If you use a plant-based milk instead of water in the recipe, your cupcakes will turn out more pink than red. With the rich flavor of chocolate, even beet-skeptics will find something to love in these beet velvet cupcakes. No one will know the secret ingredient unless you tell them.