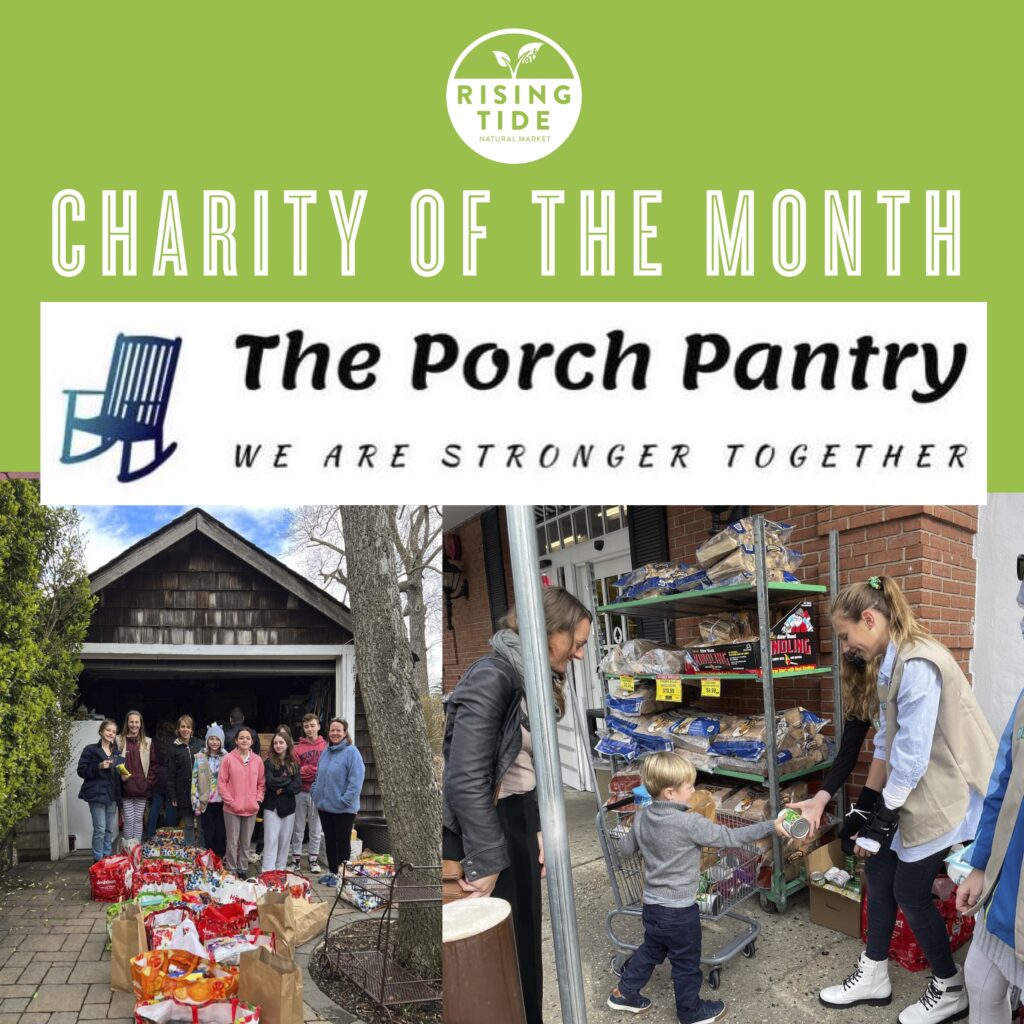 Charity of the Month – The Porch Pantry
The Porch Pantry is a nonprofit organization run solely by volunteers with the direct purpose to end local hunger. What started on a front porch has quickly evolved into a massive community effort to ensure our most vulnerable neighbors have the food they need – Driven and executed by a small group of extraordinary people who inspired their community by leaping into action and leading by example.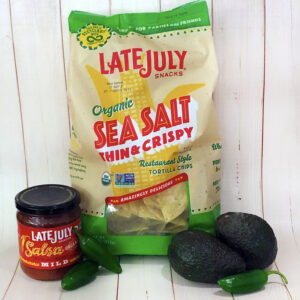 Cinco de Mayo
Celebrate Cinco de Mayo all month! Head over to the deli and enjoy some of our amazing Mexican Street Corn, pre-packaged Guacamole or one of our tasty Quesadillas. Or shop around and grab everything you need to make these delicious King Mushroom Birria-Style Tacos. (All of the above pair well with margaritas…or so we've heard…)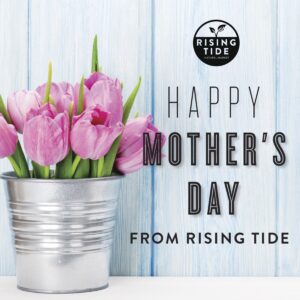 Something Special for Mom
Rising Tide has plentiful gift options for Mother's Day, including Health and Beauty products, essential oils, flowers and much more. Take a look at some of our gift ideas here. Or let Mom choose her own gift – give her a Rising Tide Market Gift Card!
Marion Gardens Organic Starter Plants
We have a variety of herb and veggie plants including tomatoes, basil, broccoli, peppers, eggplant, organic flowers, lavender…and more! Marion Gardens has been Long Island's premier USDA Certified Organic plant grower since 2007, and a family grower of herb and vegetable plants since 1987.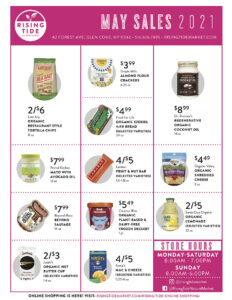 Monthly and Weekly Specials
Check out our monthly sales and specials on all of our items, including dairy, grocery, supplements, seasonal items…all at great prices! We also have weekly produce sales highlighting the best items in season from our 100% Organic produce department.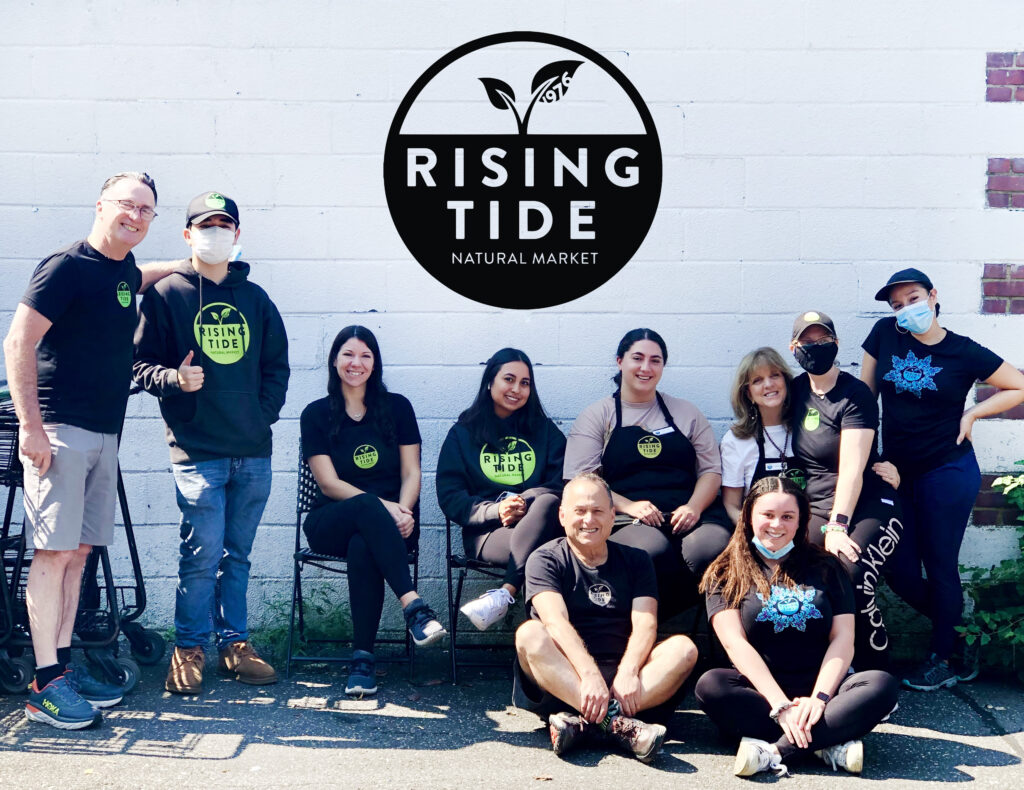 We're Hiring!
As Rising Tide's Assistant Grocery Manager, you will support the Grocery Manager in executing all promotions, merchandising, buying, and customer service. This job is perfect for someone who loves people, thrives in retail environments, and has a strong interest in the natural food industry. For the right person, there is also ample room for advancement into a full management position. Apply Now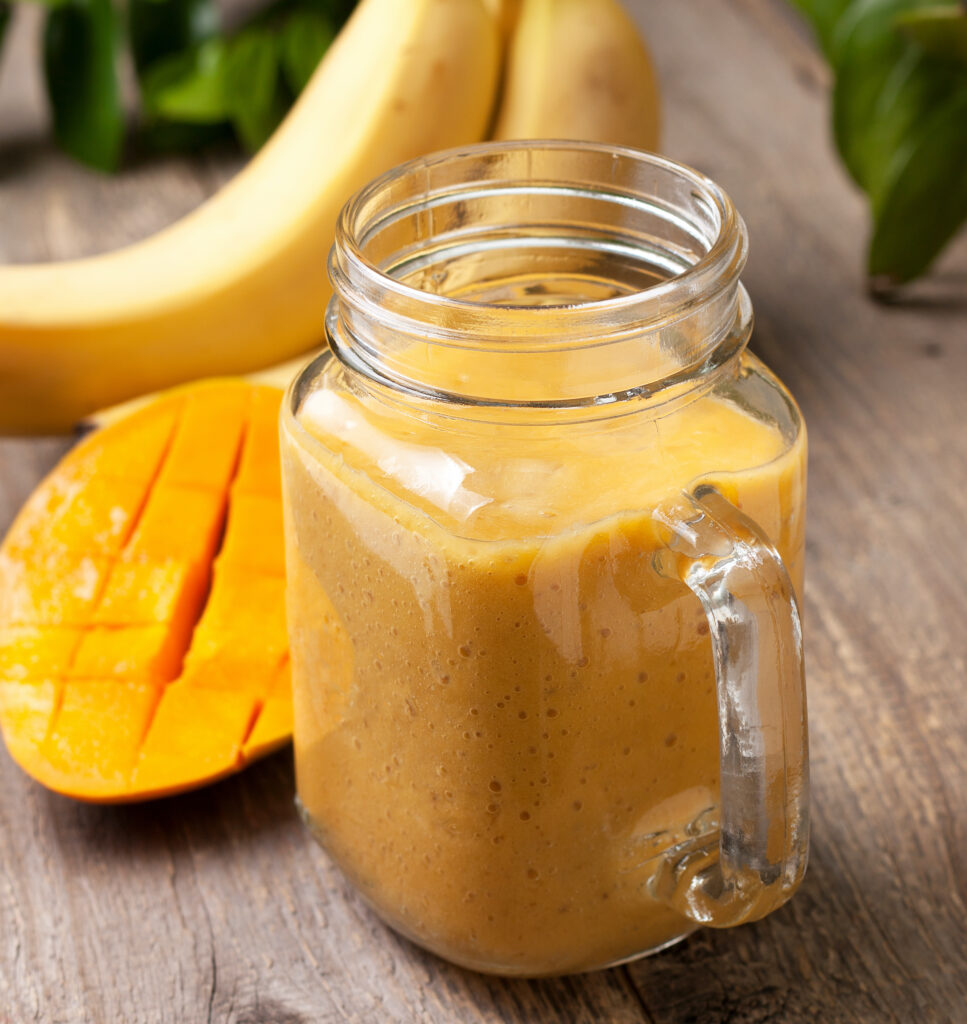 Smoothie of the Month
Our nourishing Tropical Cooler is full of electrolytes and bursting with fruity flavor – take a sip and be transported to an island in the sun with this rich, satisfying smoothie. Made with Organic Ingredients: Orange Juice, Pineapple-Coconut Juice, Mango, Strawberry, Banana.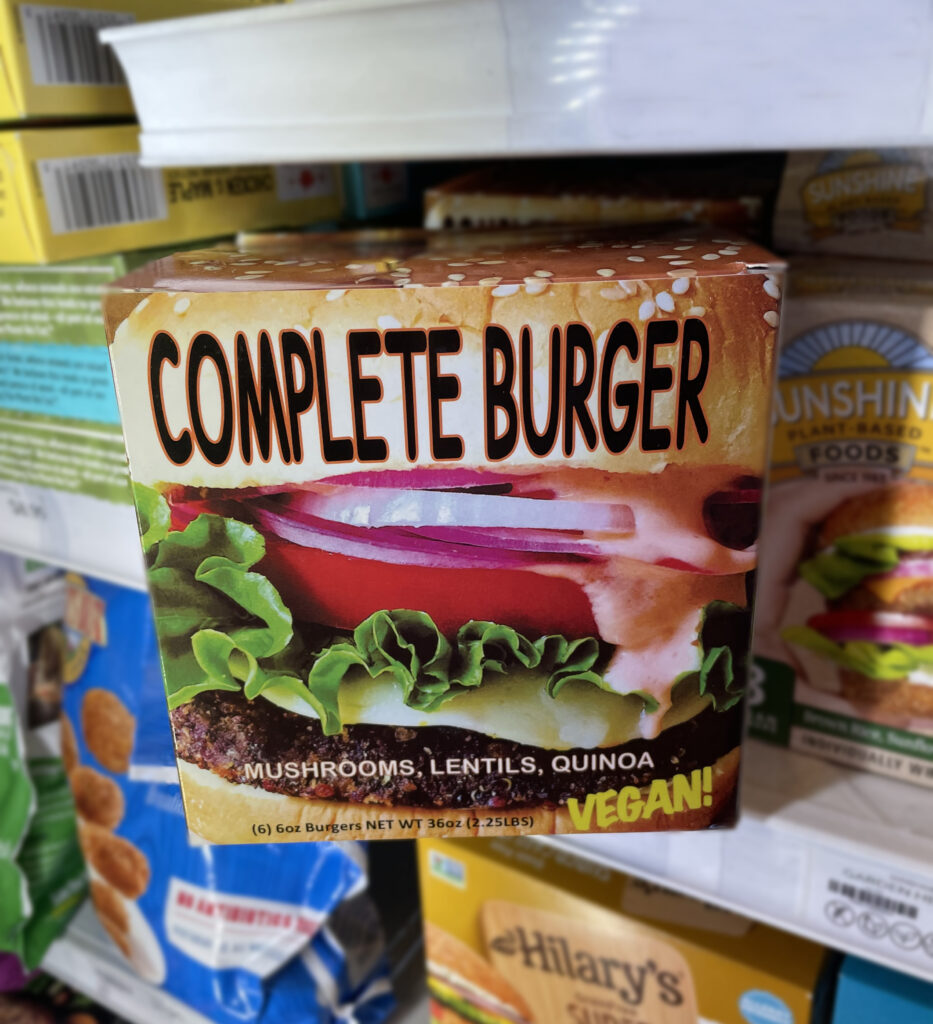 Local Love – The Complete Burger
The Complete Burger is an absolute must-try! This delightful plant-based protein contains NO soy or gluten and is made mostly of mushrooms, lentils, and quinoa. And with a goal to bring plant-based food to a level that even the most carnivorous eaters will enjoy, staff and customers agree, this is the real deal.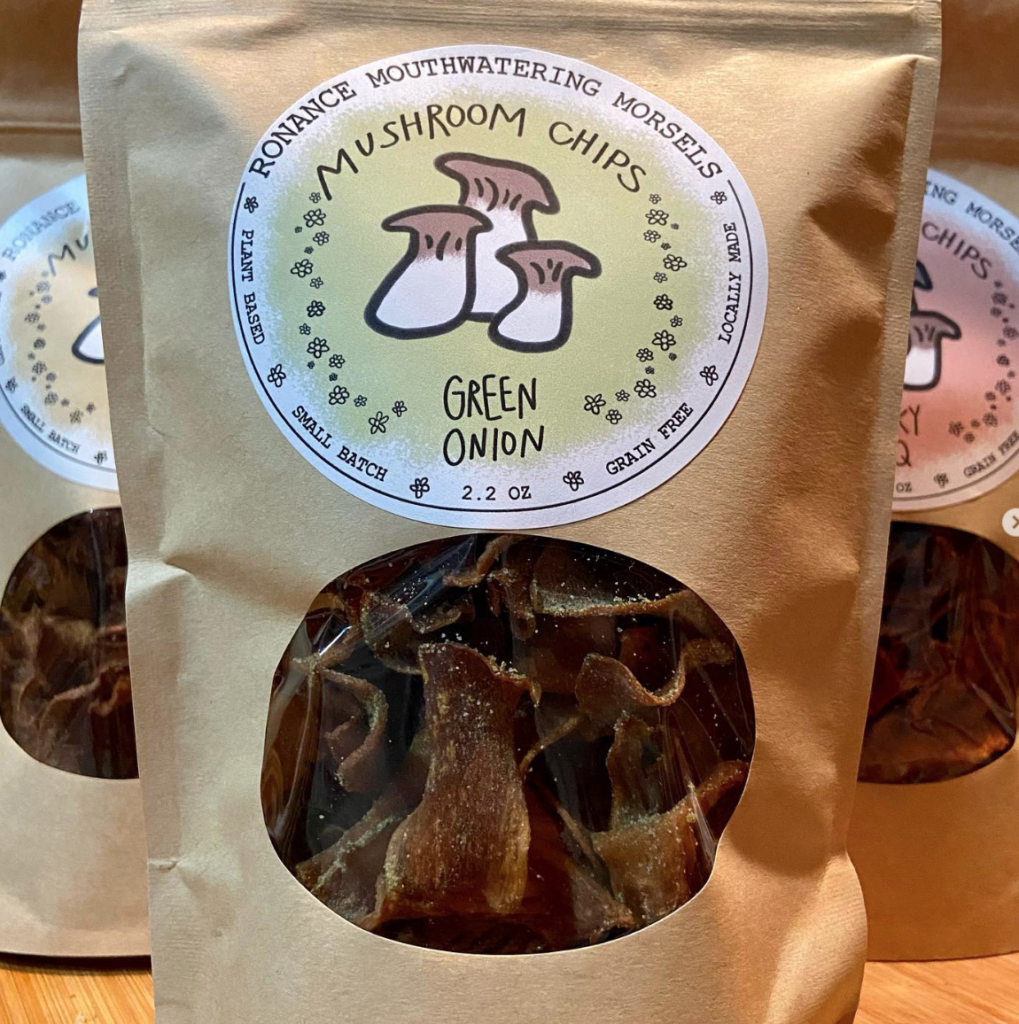 Local Love – Ronance Mouthwatering Morsels
Skip the bad-for-you chips and munch on these morsels made from mushrooms! Ronance Mouthwatering Morsels are a healthy alternative to regular potato chips – and they don't pack on the high calories or carbs. Just crisp, tasty, mouthwatering morsels simply made from King Trumpet mushrooms.  Now available at Rising Tide Market!
Recipes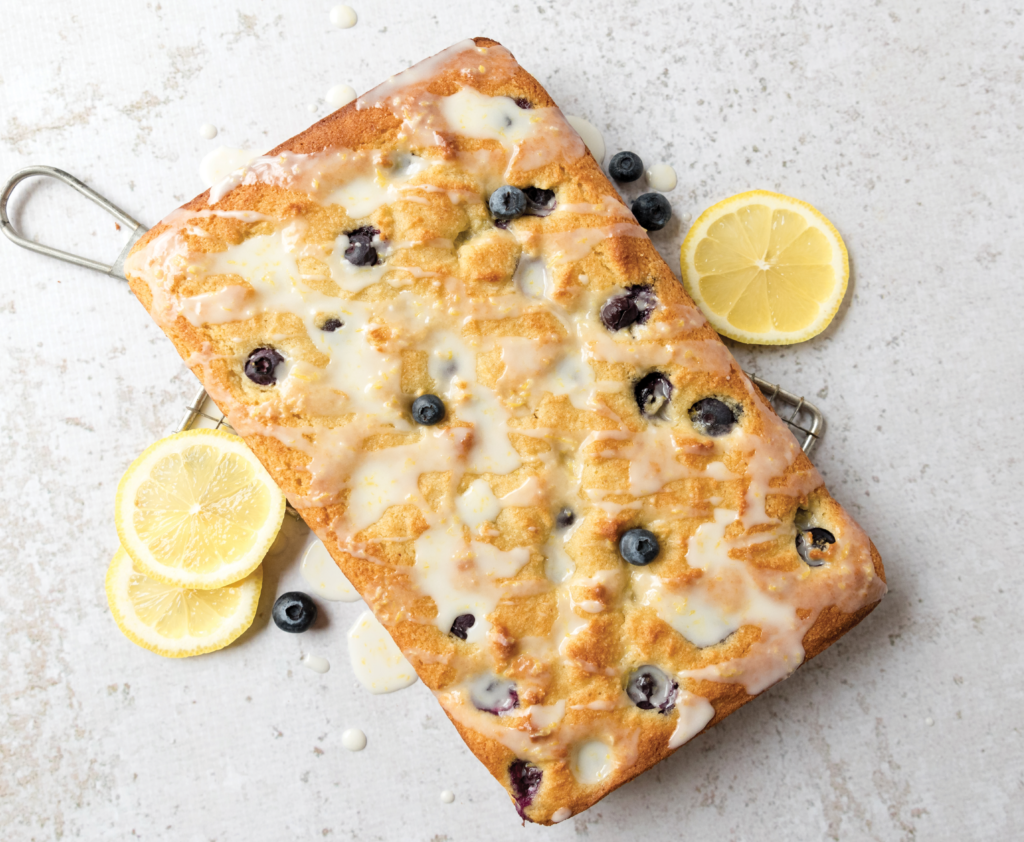 Grain-Free Iced Lemon Blueberry Tray Cake
Whether it's for Mother's Day or just to appreciate the final weeks of spring, this grain-free tray bake might remind you of a certain baking competition show from across the pond. This quick bread is perfect for breakfast in bed or to go with an afternoon coffee. It would also make a fine dessert if it lasts that long! Lemon and blueberry are such a perfect combination. If you don't see nice fresh blueberries quite yet, you can substitute wild frozen berries. Thawed works best, but if you don't have time, baking with frozen blueberries works here too! It just may need a few extra minutes in the oven.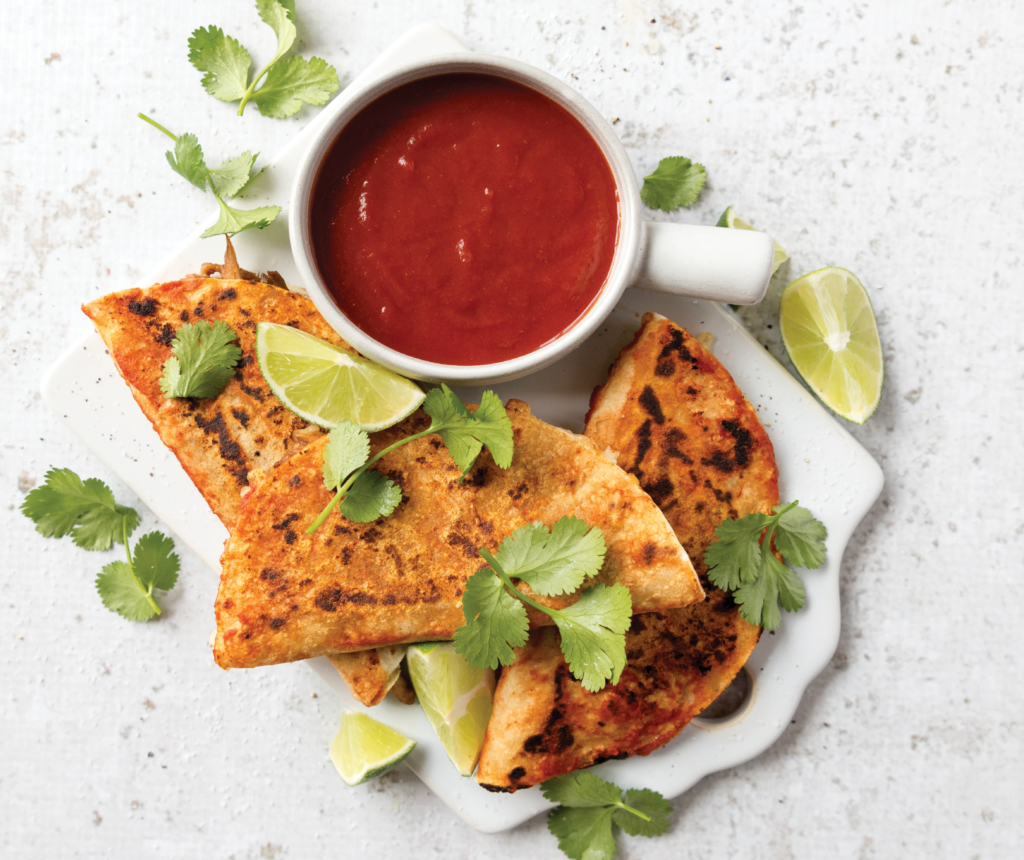 King Mushroom Birria-Style Tacos
Sautéed mushrooms pack a flavorful punch when combined with a melty plant-based cheese! The chicken flavored bouillon contains no meat, but it does add a ton of umami. The beauty of birria-style tacos is that you get a side of dipping sauce! Instead of a traditional consommé, this simplified version uses enchilada sauce, so you don't have to wait long to enjoy! Feel free to thin the enchilada sauce with veggie broth (maybe mushroom broth!) to get a more typical birria experience. It's messy, but it's so good!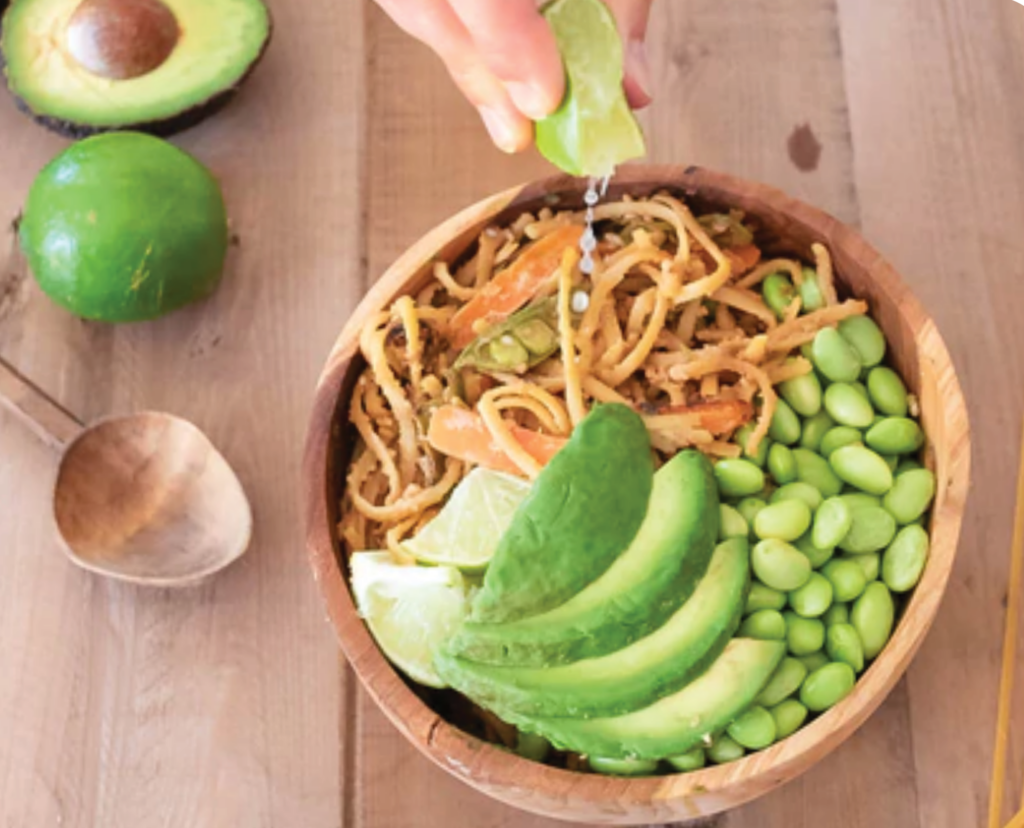 Asian Summer Noodle Bowl with Peanut Dressing
This noodle bowl features a classic peanut dressing and pasta made from chickpeas! Chickapea is more than just pasta, it's an excellent source of plant-based protein. Add your favorite veggies and this complete meal is a no brainer!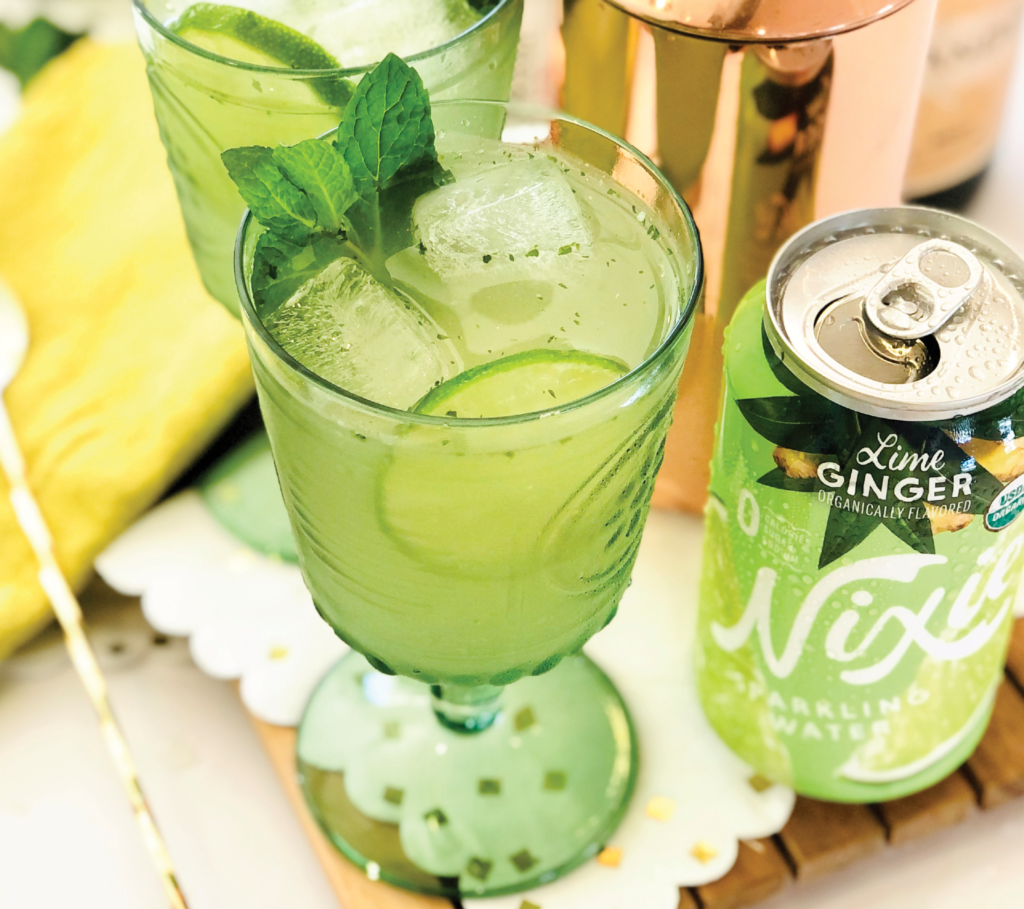 Lime Ginger Sparkler
This refreshing sparkler fits an after work happy hour. You can also replace the alcohol with additional Lime Ginger Nixie for a family friendly drink for your next BBQ. Lime, ginger, and mint come together to create a bold and exciting drink for every occasion!