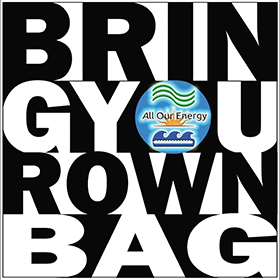 All Our ENERGY
With a focus on advocacy, education, and empowering people to support renewable energy development and act on environmental protection, All Our Energy is near and dear to our hearts. They educate the public and empower local volunteers to raise awareness, advocate for change, and take action in local beach, waterway, and open space clean-ups.
Some of All Our Energy's recent successes include the Long Beach and Sea Cliff reusable bag initiatives, which keep millions of needless bags—most of which are made of fossil fuels—from becoming pollution every year.
By contributing to All Our Energy through our Charity of the Month program, we're all taking a step toward a brighter future for the planet. Thank you, as always, for your support!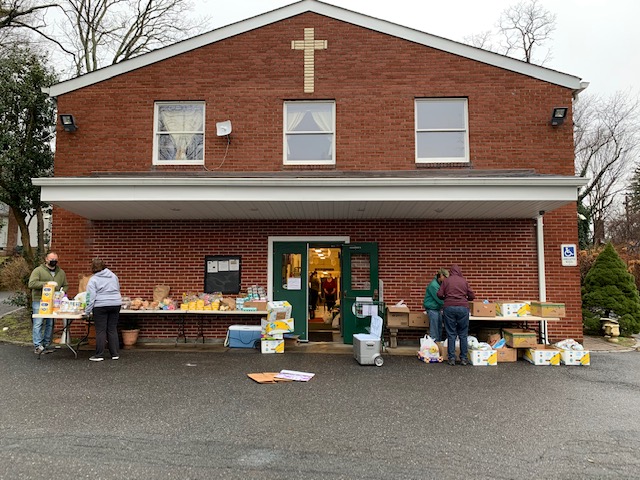 BAYVILLE VILLAGE CHURCH FOOD PANTRY
The Mimi Mernin Food Pantry (aka the Bayville Village Church food pantry) was started as a small outreach service almost 20 years ago and operated out of a small shed at the rear of the church.  At the time, and until very recently, they relied totally on private donations.  
With the onset of the coronavirus, and the devastating effects on many families' economic security, the Food Pantry expanded their services and moved to a conference room in the Village Church. They are currently open Saturdays, from 9am -12pm for drive up/no contact distribution. 
Currently, they are serving about 50 families/200 individuals per distribution date, offering dry goods, produce, meats and dairy items, etc. Private donations still make up much of the Food Pantry's stock, along with donations through an affiliation with Island Harvest Food Bank and the generous partnerships with the local IGA and now, as the Charity of the Month, through Rising Tide.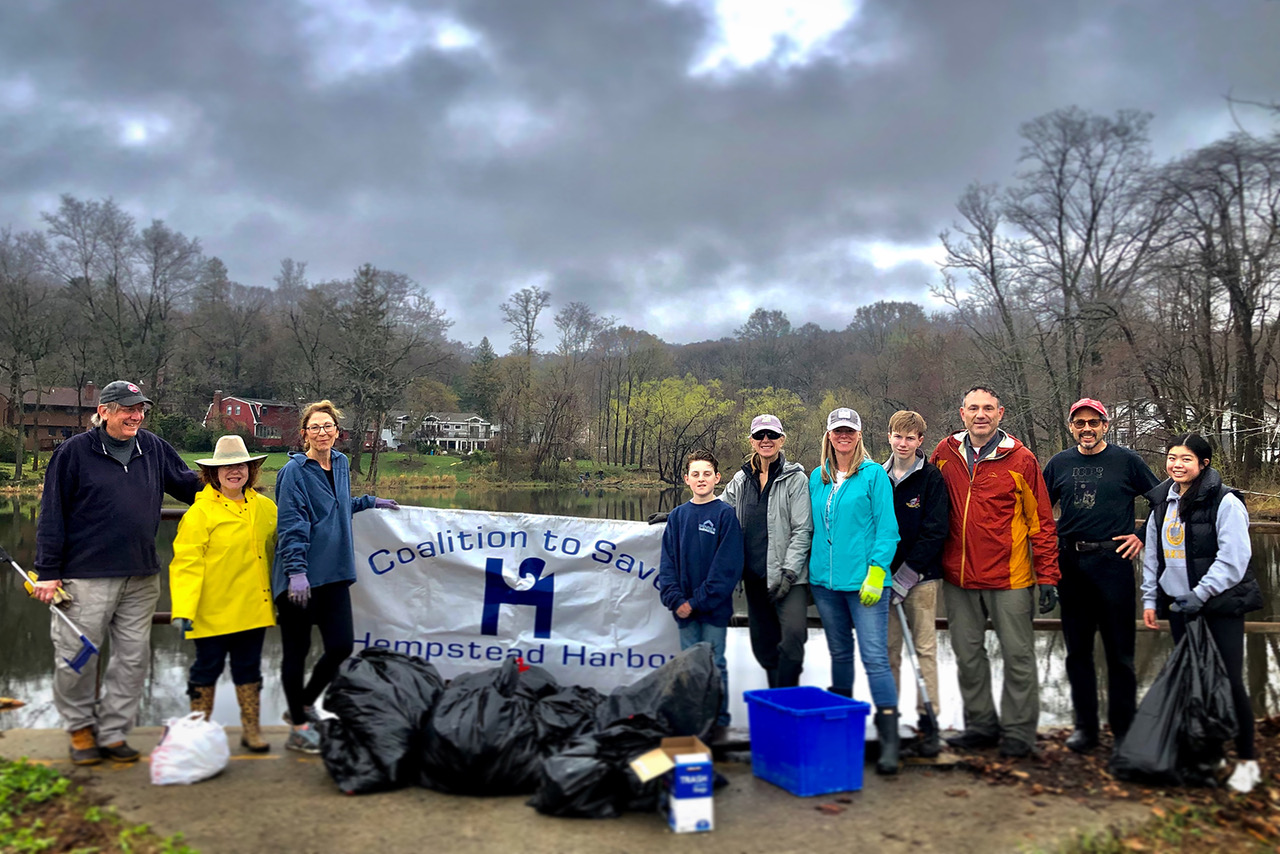 COALITION TO SAVE HEMPSTEAD HARBOR
The Coalition to Save Hempstead Harbor (CSHH) is a nonprofit organization founded in 1986. CSHH is dedicated to identifying and eliminating environmental threats to Hempstead Harbor and the surrounding communities. Our objective is to advance the public interest in protecting and restoring our local environment to its full ecological and sustainable potential.
The fundamental force behind CSHH's efforts is the belief that concerned and informed citizens can make a difference in events that shape the future. We seek to increase awareness of environmental issues and promote a greater appreciation of the local environment. Most important, the public is encouraged to participate in local conservation issues.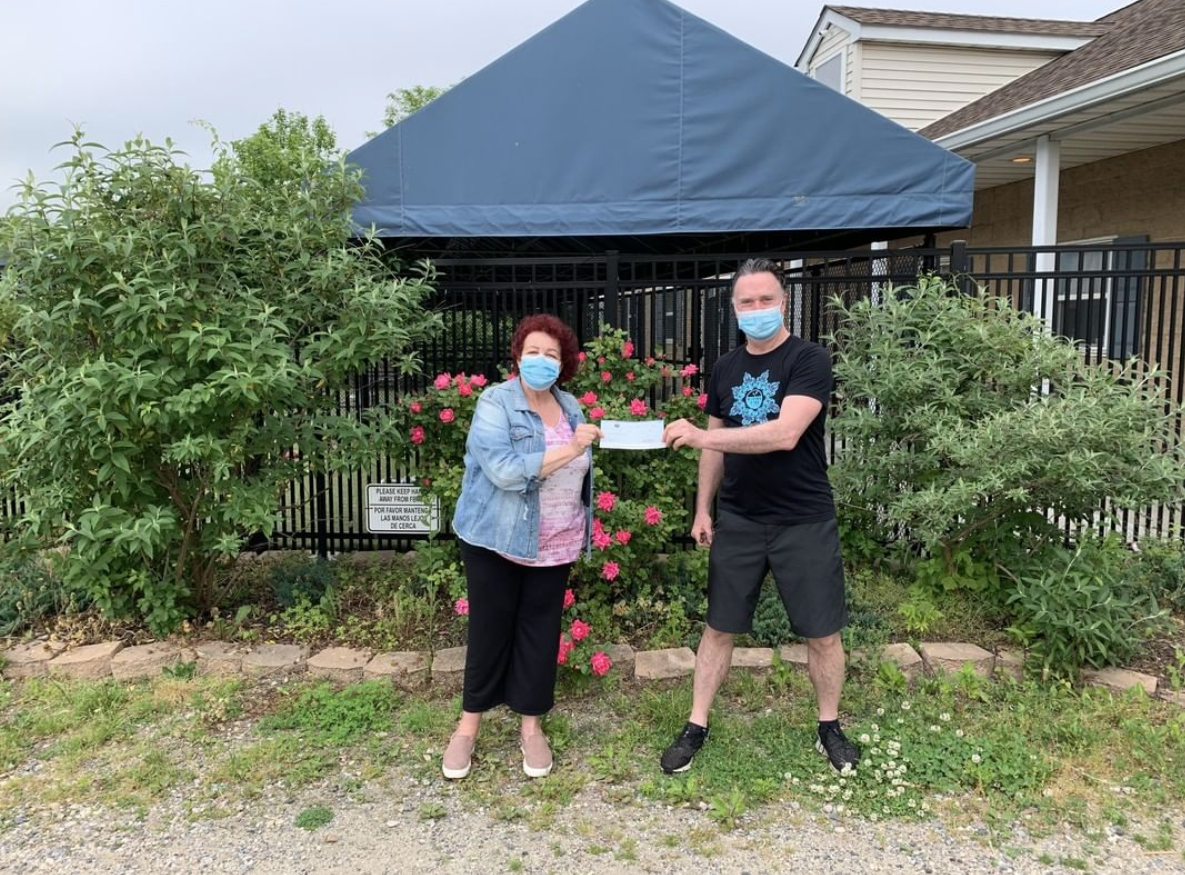 COVE ANIMAL RESCUE
The mission of Cove Animal Rescue is to increase the adoptability of homeless dogs and cats through training, socialization and improved surroundings that facilitate transition to a home environment. 
Located right here in Glen Cove, Cove Animal Rescue strives to help eliminate the fear and stress that make an animal difficult to present for adoption. They do so by providing cage-free environments such as their cat wing and the recently completed outdoor dog runs and play areas. 
Cove Animal Rescue has accepted local feral kittens, socialized and neutered them, and adopted them out; the unsocialized adults are neutered, and returned to their original location,  in an effort to control this population.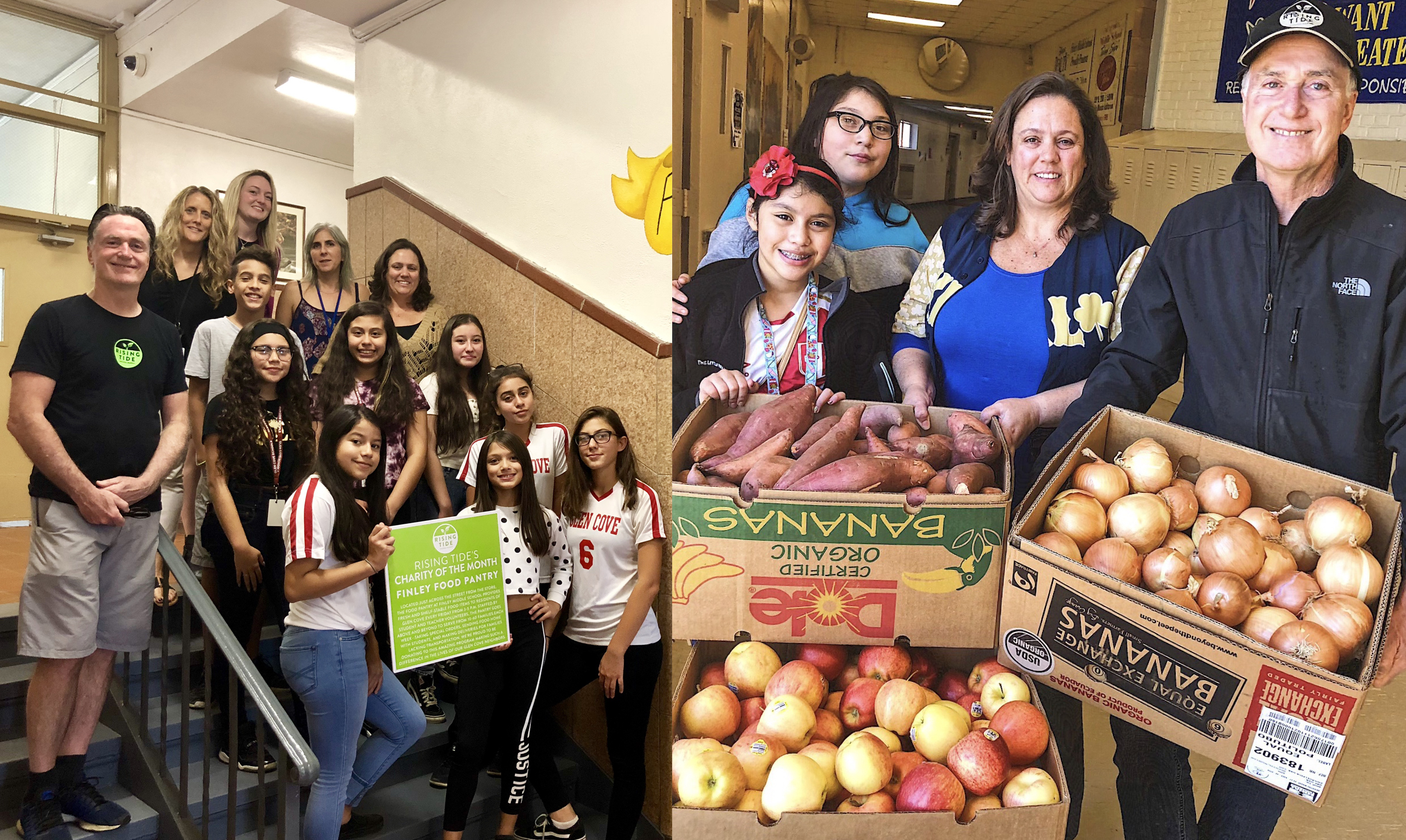 FINLEY FOOD PANTRY
The Finley Food pantry provides fresh and shelf-stable food items to residents of Glen Cove. Staffed by student and teacher volunteers, the pantry goes above and beyond to serve about 200 families – taking special orders, sending food home with students, and making deliveries for families lacking transportation. The Food Pantry has partnered with The Porch Pantry, and is also doing many diaper and formula deliveries to families who are having difficulty finding and purchasing baby formula, continuing to ensure local families get what they need. We're proud to be donating to this amazing program that makes such a difference in the lives of our Glen Cove neighbors.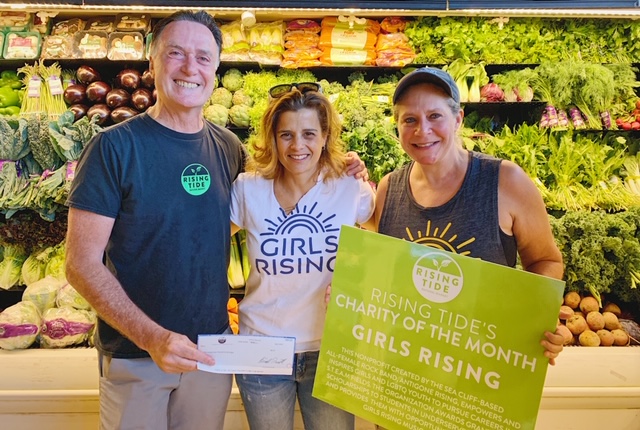 Girls Rising
This nonprofit organization was created by the Sea Cliff-based all-female rock band, Antigone Rising, to empower and inspire girls and LGBTQ kids to pursue careers in STEAM fields.
Girls Rising uplifts kids and builds self-esteem by sharing personal stories at outreach workshops and live performances. Included at their workshops are inspirational special guests from other STEAM fields to create a panel of diversity. Girls Rising awards grants and scholarships to students in underserved school districts, and provides kids with opportunities through their Girls Rising Music Festival.
We agree with Girls Rising: girls and LGBTQ youth need to see strong role models they can emulate and identify with in positions of leadership. Girls Rising's outreach workshops aim to do just that by bringing successful women and queer people of all ethnic backgrounds to their attention.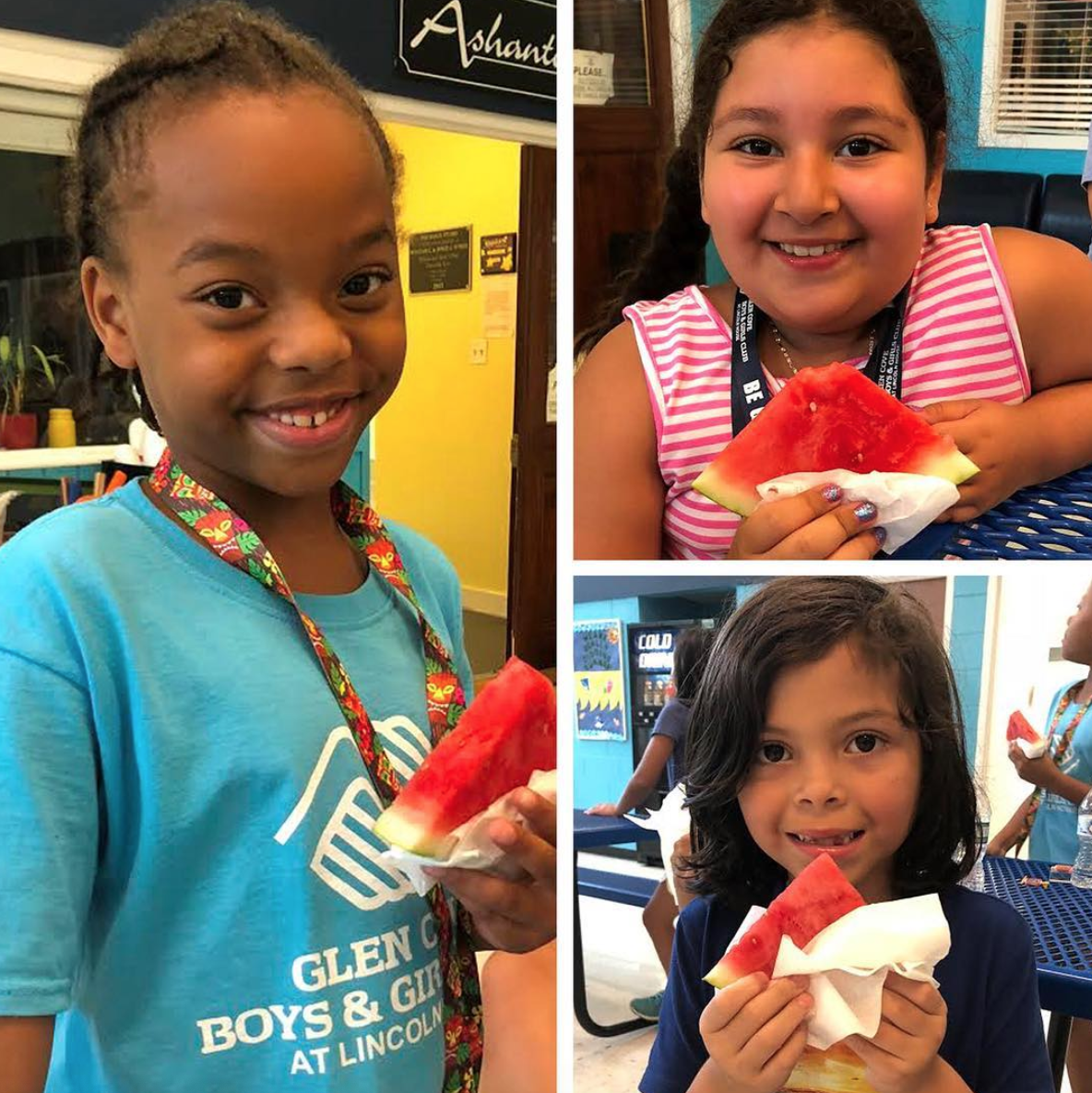 THE GLEN COVE BOYS AND GIRLS CLUB
The Club serves nearly 600 youth (ages 6 -18) annually in the Glen Cove community with after-school programs in education, sports, recreation, dance, technology and art—all designed to enrich and enhance learning and build self-esteem. In addition, the Club provides a fun, affordable summer program with creative and imaginative activities designed to keep kids interested in learning while having fun with their friends.
Glen Cove Boys & Girls Club's mission: To provide a safe and caring environment that will inspire and enable all young people to realize their full potential as productive and responsible citizens.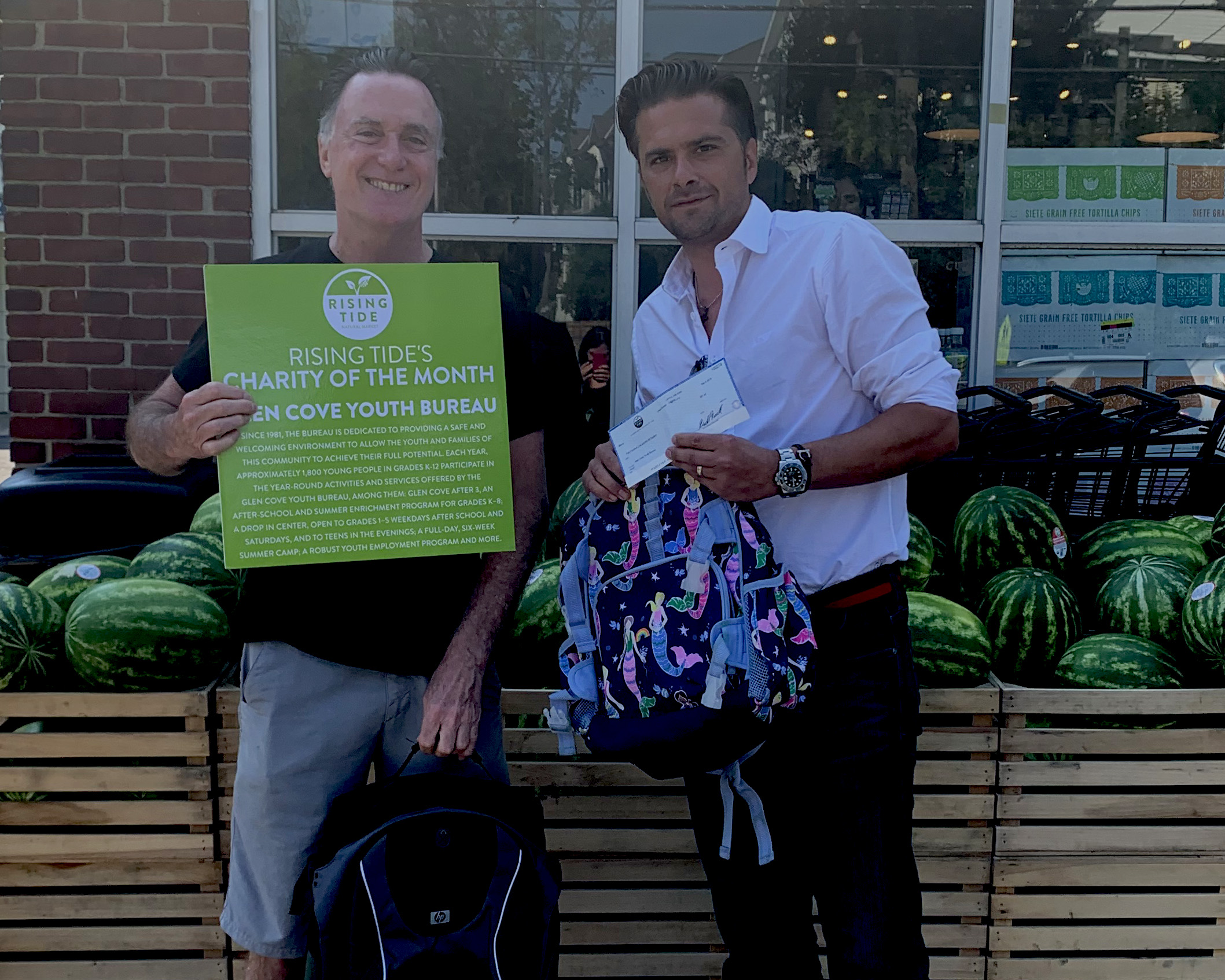 THE GLEN COVE YOUTH BUREAU
Since 1981, the Glen Cove Youth Bureau has been dedicated to providing a safe and welcoming environment to allow all youth, all families, and the entire community to achieve its potential. This month, we're happy to support the Bureau's Fill-A-Bookbag program, helping them to raise the funds for back-to-school supplies for 500 children, K-12, who would not otherwise have the tools needed for a successful academic year. Thank you for helping us to help these students, and for making a very real difference in our community.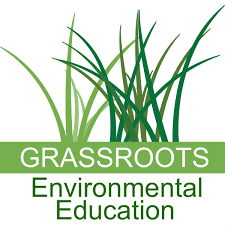 GRASSROOTS ENVIRONMENTAL EDUCATION
The mission of Grassroots Environmental Education is to inform the public about the health risks of common environmental exposures and to empower individuals to act as catalysts for change in their own communities. Grassroots Environmental Education strives to accomplish this using science-driven arguments for clean air, clean water and a safe food supply, and for stricter regulation of chemical toxins. They believe that positive and lasting change is best accomplished through grassroots initiatives.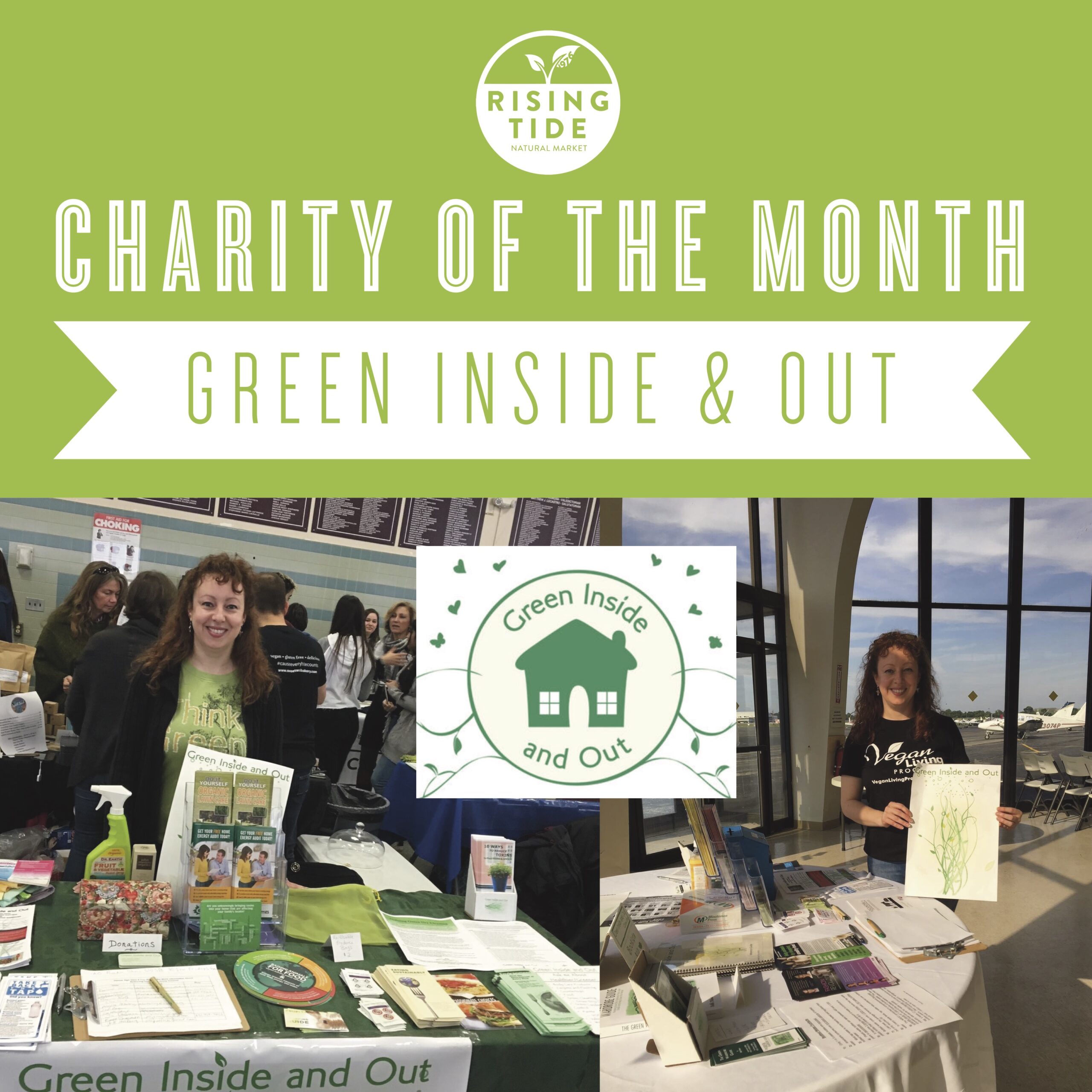 GREEN INSIDE AND OUT
With the mission to empower and educate consumers about better alternatives for low-environmental impact living Green Inside and Out seeks to educate people on how best to protect themselves and the environment through their daily choices, for the benefit of all. Green Inside and Out seeks to remind us that sometimes things we use every day can be toxic to our health or the environment. Without a clean environment, life on earth, human or otherwise, is unsustainable.
Founded by Beth Fiteni in 2011, Green Inside and Out has several programs including a podcast and radio show, an educational blog, and a multitude of campaigns focused on Ecofashion, Toxins and supporting a Vegan Lifestyle.
We support this charity because it aligns well with our mission to serve and nourish our community through the products we sell and the knowledge we share. We strive to live a cleaner, healthier lifestyle with fewer toxins while reducing our environmental impact.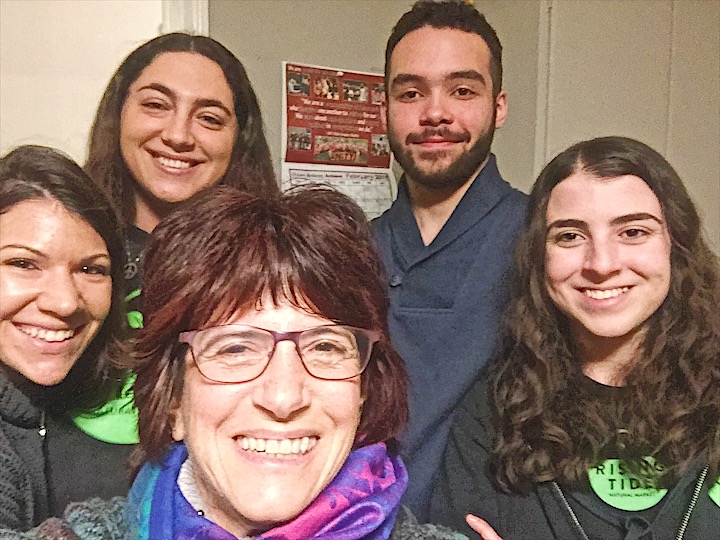 HEALING HEADBANDS
Healing Headbands aims to help those with serious illnesses feel better. 
At this time during the COVID-19 pandemic, Healing Headbands has designed masks that are easy to wear and maintain. These masks are made of colorful artwork created in the LAUGH-CREATE-HEAL workshops, and are printed on soft UV-protected fabric – they help us all remember to "Wear Your Happiness" during this most stressful time. 
Healing Headbands is also working to bring digital options for the LAUGH-CREATE-HEAL workshops; a creative alternative during this time of isolation.
Since its founding in 2013, Barbara Grapstein and Joan Accolla have integrated healing workshops in 12 major hospitals in the United States with plans to duplicate and expand the program nationally. Contact Barbara and Joanie at info@healingheadbands.com to bring the project to your community.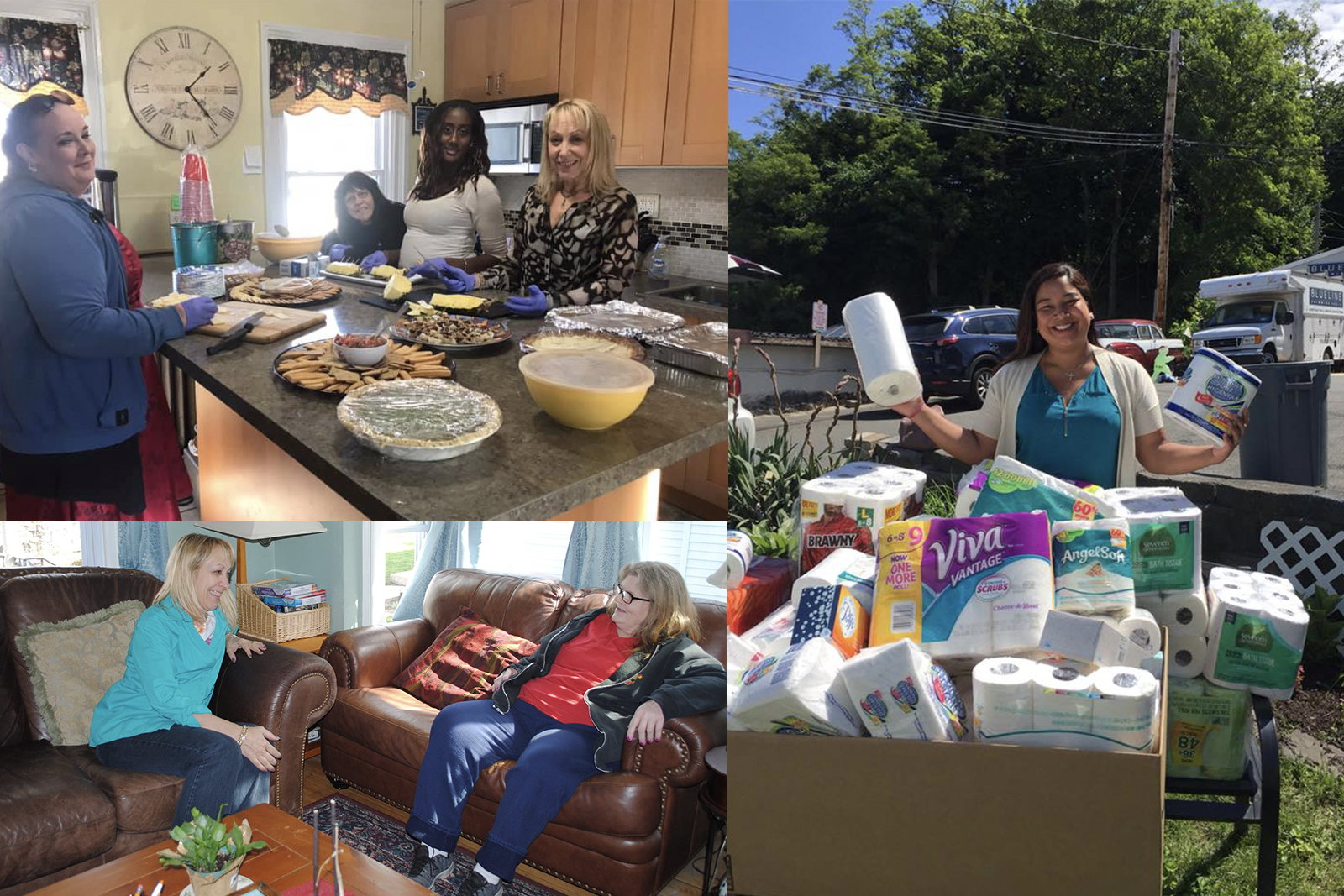 LIVING WATER FOR WOMEN
The hundreds of women released each year from Nassau County Jail are given little more than a week's worth of psych meds, if applicable, and a Metrocard. Their chances of making a fresh start under these circumstances are severely compromised by their lack of resources. What's the solution? In 2014, Living Water for Women established a structured transitional home for women who are struggling with addictions, some of whom may also have been incarcerated. These women are already living in the midst of our communities; Living Water provides them with adequate housing along with counseling and job training to keep them off the streets.
While the program provides basic needs such as food, clothing and toiletries, it relies on outside support to enable them to provide life skills, job training, spiritual guidance, counseling and mentoring. Consider volunteering if you have a skill that would benefit these women.
Living Water's mission is one that stands to benefit every last one of us: to help disenfranchised and formerly incarcerated women, struggling with addictions, to overcome their weaknesses and nurture their strengths so that they may become vital members of the community.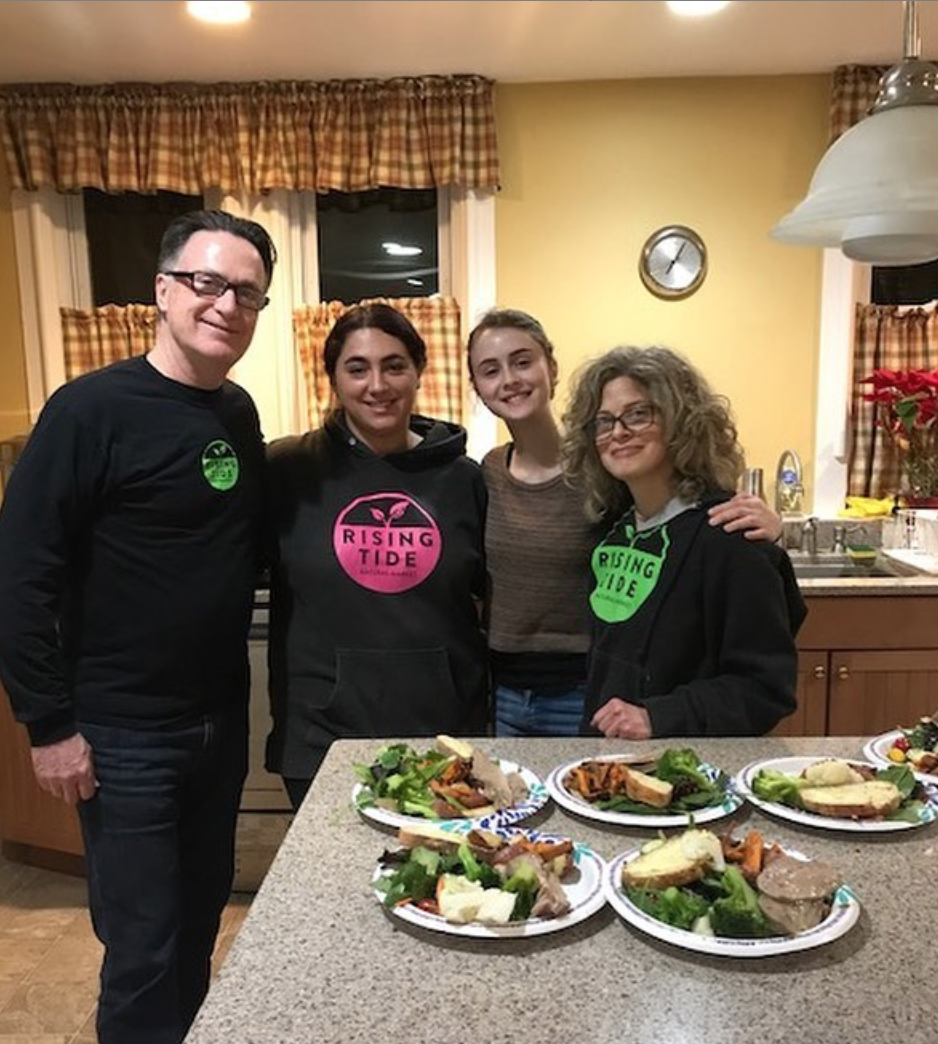 North Shore Sheltering Program
Twenty-four years ago, two homeless men—in separate incidents—froze to death in Glen Cove. It was this double tragedy that brought religious and community leaders together to found the North Shore Sheltering Program, housed every winter since in the First Presbyterian Church of Glen Cove.  The mission of the program has been simple and one we are very proud to support: No man will ever freeze to death again on the streets of Glen Cove. 
For 24 years, the NSSP has operated as a privately funded charity, relying on the generosity of our neighbors to provide meals, essentials, and monetary donations, to keep the program in place. Volunteers from around Long Island have been the soul of the organization, meeting their needs as they arise. Until last year, prior to Covid-19,  they offered shelter in a communal setting, where guests could spend the evening, protected from the bitter cold. Guests were given access to a warm shower, nutritious supper, and clean sleeping bag, along with the ability to watch television, read, socialize, and even speak with a counselor. The North Shore Sheltering Program will operate this winter season, but unfortunately, due to COVID,  will not be operating as previously accustomed.  The Program has not been invited back to the Presbyterian Church. 
As with last year during the quarantine, NSSP will identify those men that can be helped this season. They will continue to find them shelter or provide local shelter with available funds.  No one who seeks help will be left without assistance.  
NSSP will  continue to rely on volunteers and private funding to operate. As such, please consider supporting the continued efforts of NSSP through their Facebook Fundraiser and shopping with our Bring Your Own Bag program! 
"On behalf of all the guests that we serve, thank you so much for your continued support over the years. We hope we can return to our shelter as we knew it in the near future." – NSSP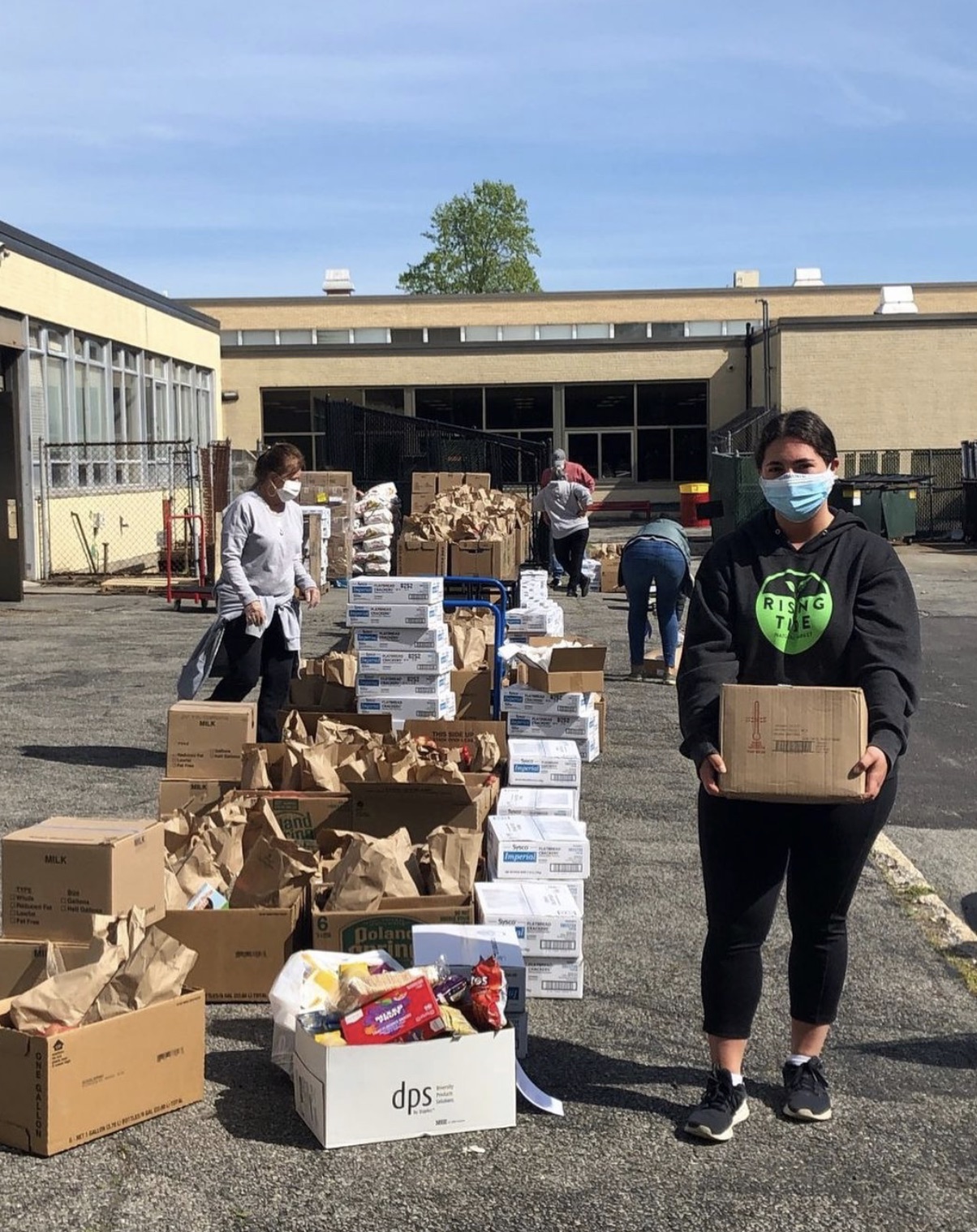 North Shore Soup Kitchen/NOSH
The North Shore Soup Kitchen has been feeding the hungry at the First Baptist Church in Glen Cove since it was founded in 1989, 31 years ago.  NOSH was created March 15th in response to the coronavirus pandemic.  NOSH's mission is to provide food assistance by delivering bags of groceries to the homes of North Shore residents impacted by the pandemic.  
Now united by a common goal, to feed the hungry with dignity and respect, NOSH is now a program of the North Shore Soup Kitchen.  Working together, the two organizations will continue the ever growing need for food assistance across our area.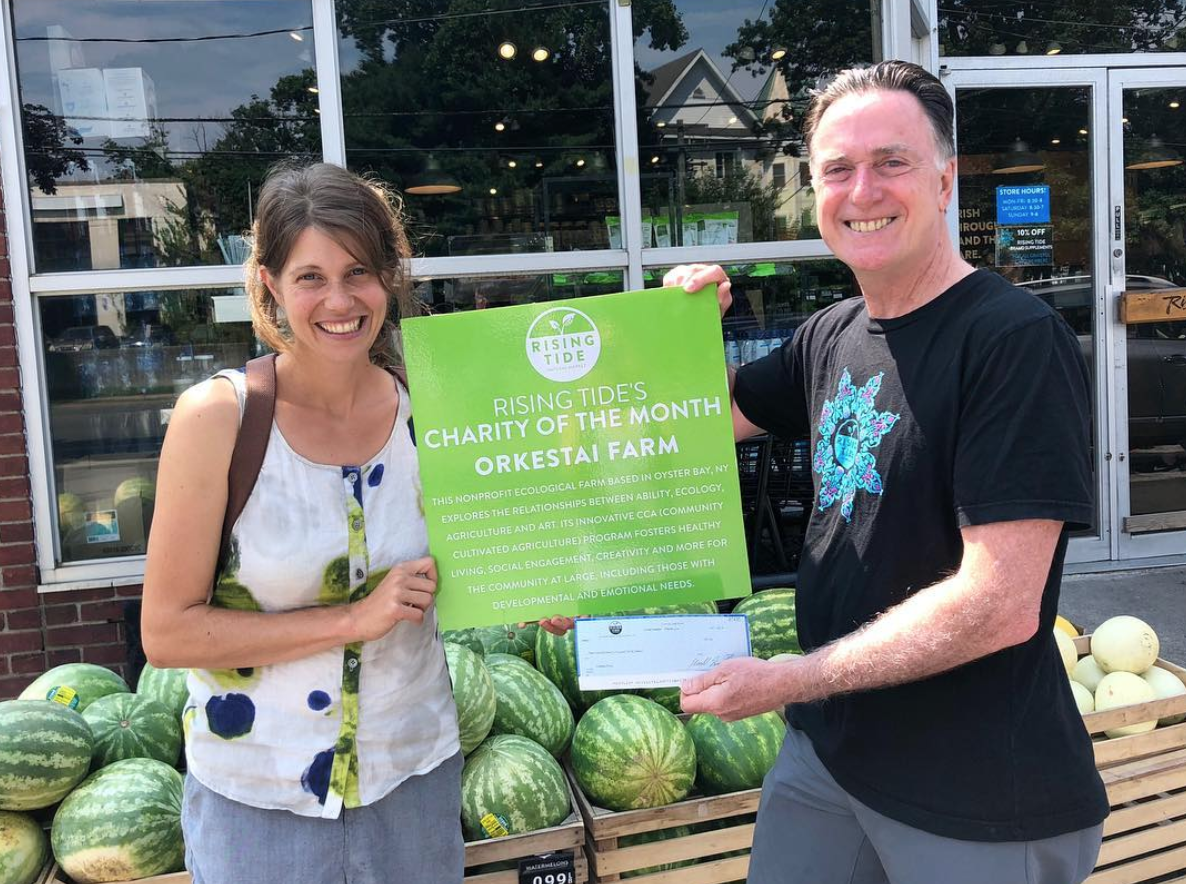 Orkestai Farm
Orkestai Farm is a regenerative, pesticide and herbicide free vegetable farm located at the planting fields in Oyster Bay, providing hands-on education in sustainable farming for teens and adults of all skill levels in addition to workshops in the Arts. Its educational programs foster healthy living, social engagement, creativity, and more from the community at large, including those with developmental and emotional needs. Members learn to grow food and feel empowered and confident about who they are and what they can achieve.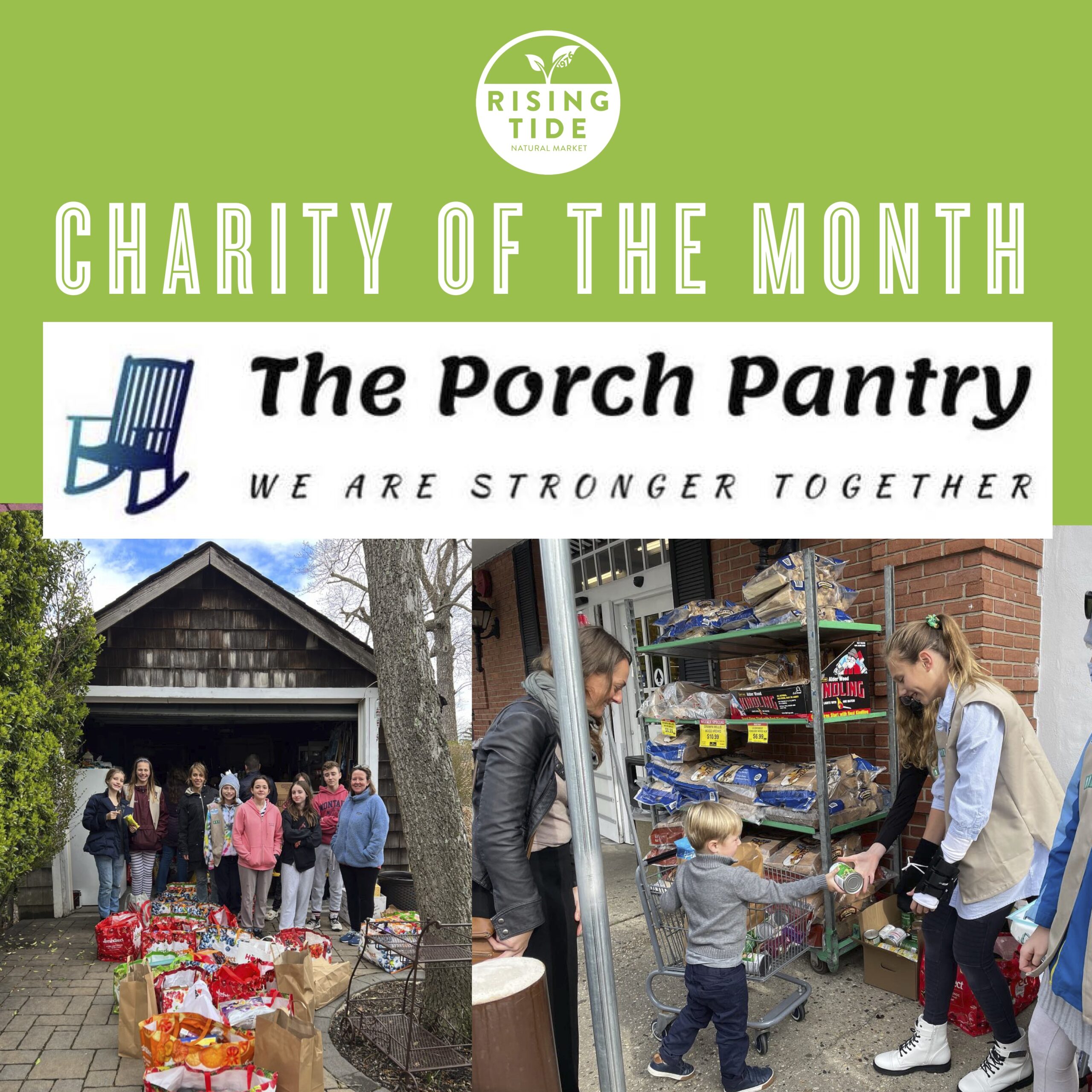 THE PORCH PANTRY
The Porch Pantry is a nonprofit organization run solely by volunteers with the direct purpose to end local hunger. What started on a front porch has quickly evolved into a massive community effort to ensure our most vulnerable neighbors have the food they need – Driven and executed by a small group of extraordinary people who inspired their community by leaping into action and leading by example.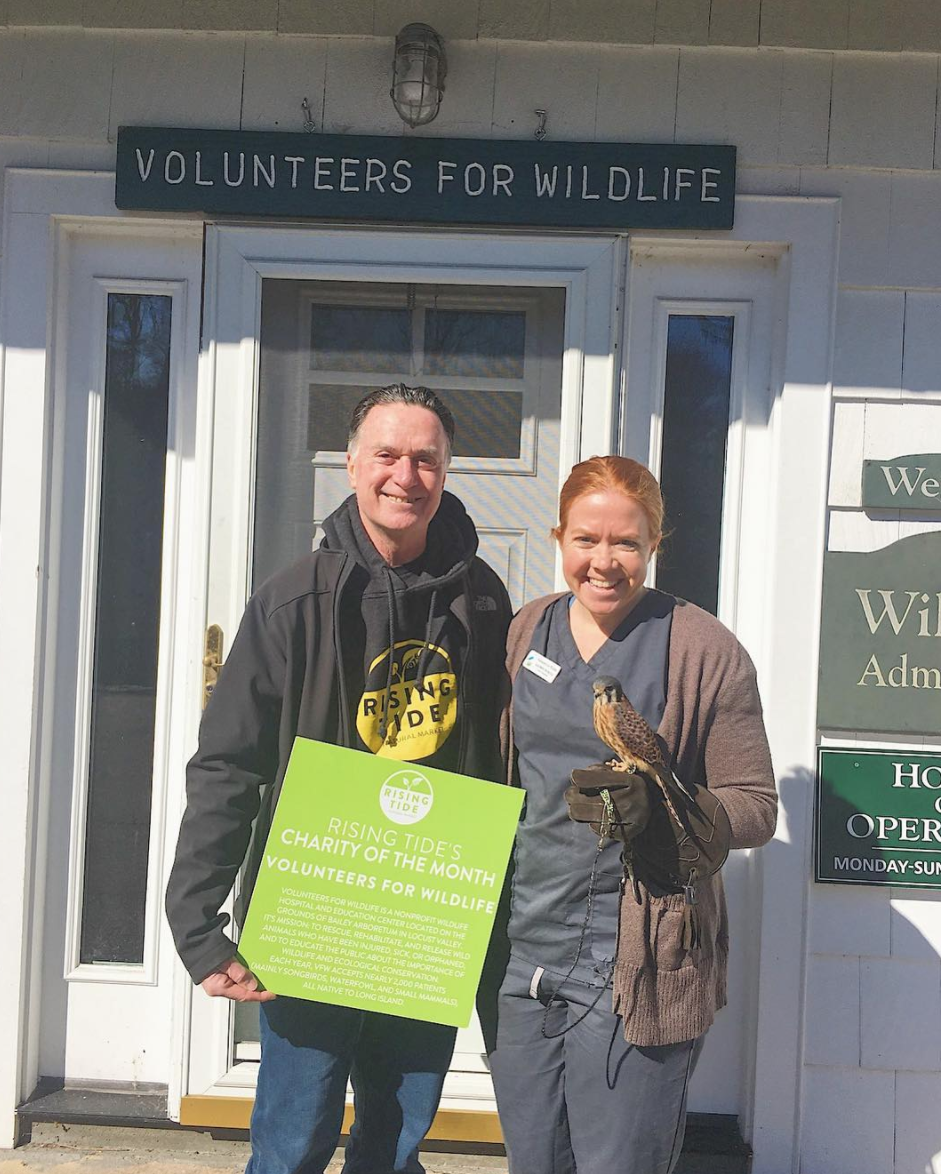 Volunteers for Wildlife
Volunteers for Wildlife is a nonprofit wildlife hospital and education center located on the grounds of Bailey Arboretum in Locust Valley. It's mission: to rescue, rehabilitate, and release wild animals who have been injured, sick, or orphaned, and to educate the public about the importance of wildlife and ecological conservation. Each year, VFW accepts nearly 2,000 patients (mainly songbirds, waterfowl, and small mammals), all native to Long Island.
Children (3+) and adults can learn about our local furry friends through educational programming created by the VFW. Scout groups, library programs, guided nature hikes, night walks—there is something for everyone. To coordinate a program for your group, reach out to the Education Coordinator.