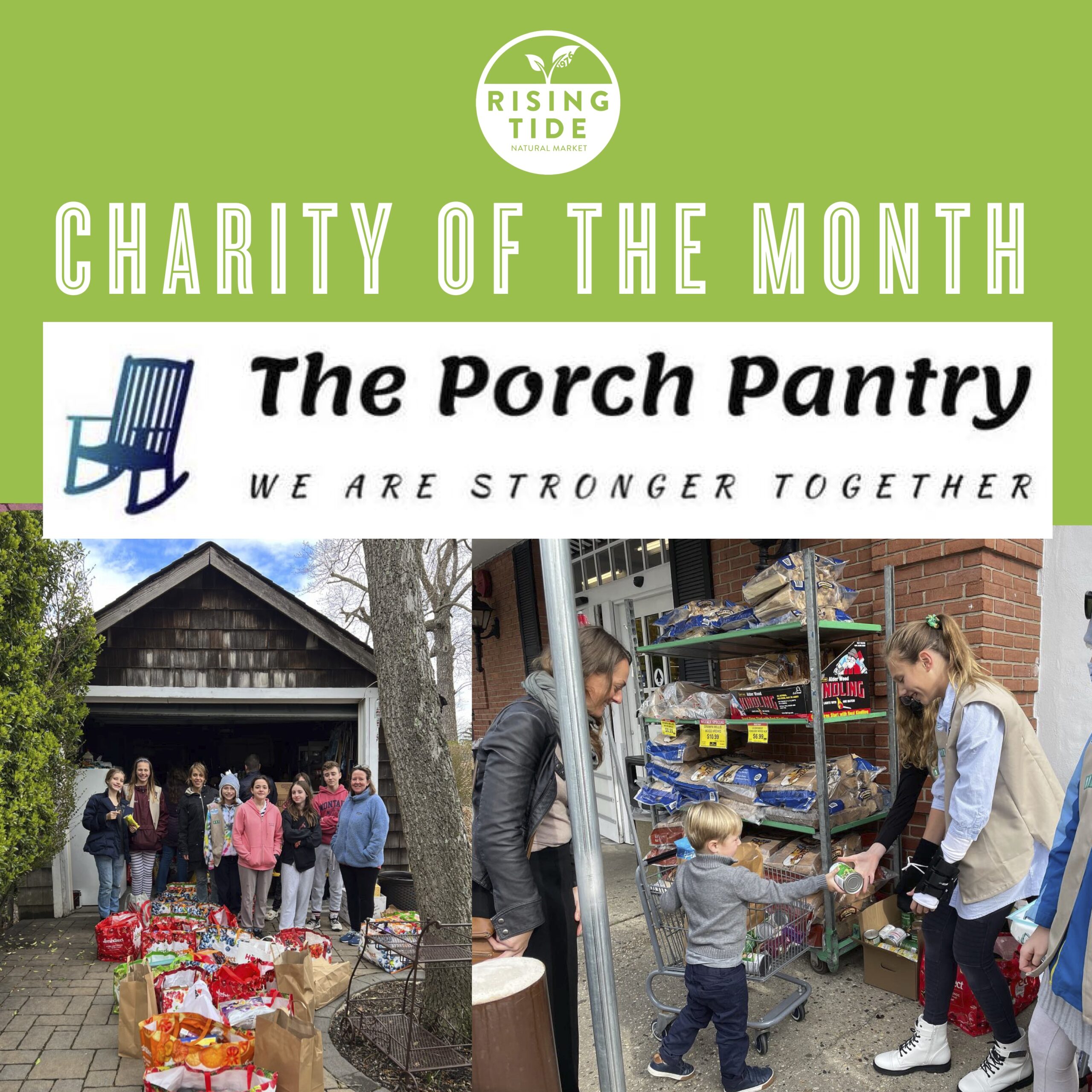 MAY: THE PORCH PANTRY
The Porch Pantry is a nonprofit organization run solely by volunteers with the direct purpose to end local hunger. What started on a front porch has quickly evolved into a massive community effort to ensure our most vulnerable neighbors have the food they need – Driven and executed by a small group of extraordinary people who inspired their community by leaping into action and leading by example. 
Each month our BYOB program is linked to a local charity.  To raise the funds to donate, we charge $.10 for each paper bag we give out and donate $.10 for each reusable bag of yours we use. You may also donate through our online shopping tool.