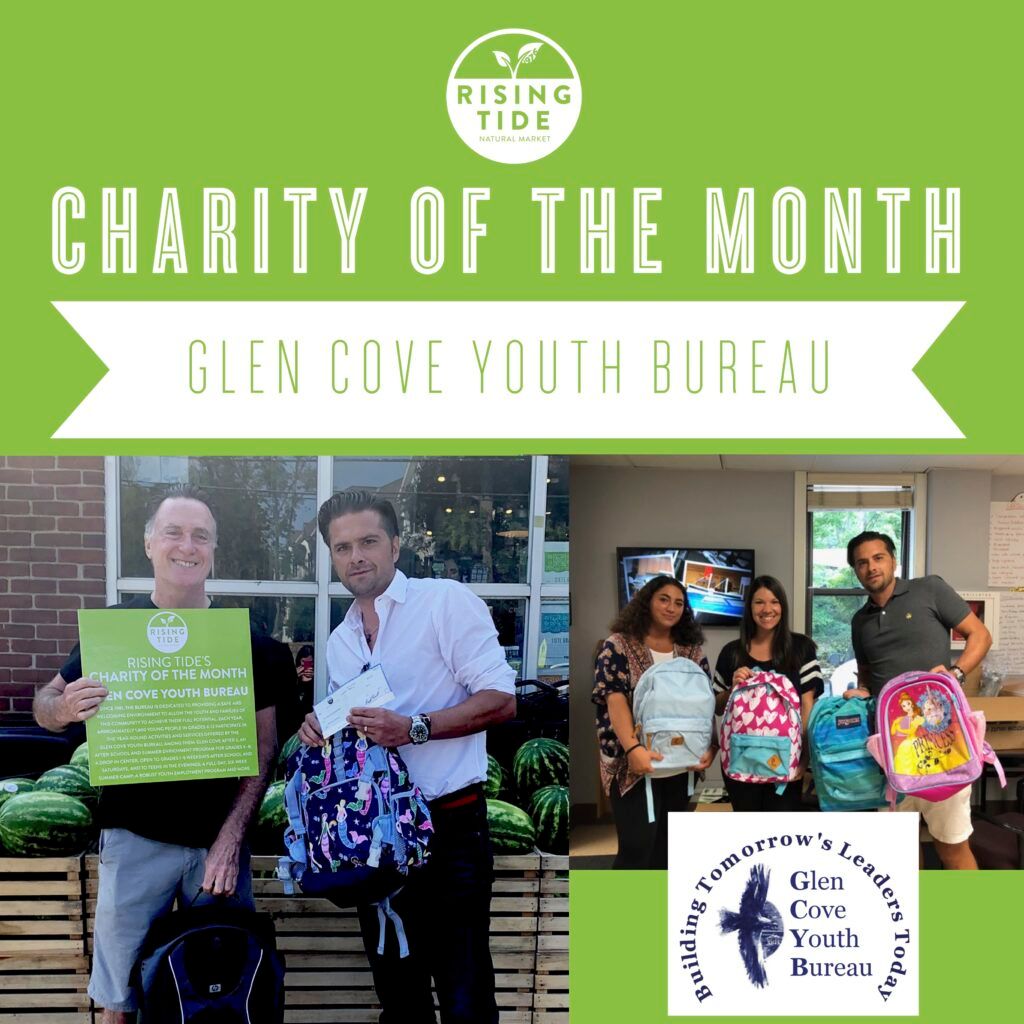 AUGUST: THE GLEN COVE YOUTH BUREAU
Since 1981, the Glen Cove Youth Bureau has been dedicated to providing a safe and welcoming environment to allow all youth, all families, and the entire community to achieve its potential. This month, we're happy to support the Bureau's Fill-A-Bookbag program, helping them to raise the funds for back-to-school supplies for 500 children, K-12, who would not otherwise have the tools needed for a successful academic year. Thank you for helping us to help these students, and for making a very real difference in our community.
Each month our BYOB program is linked to a local charity.  To raise the funds to donate, we charge $.10 for each paper bag we give out and donate $.10 for each reusable bag of yours we use. You may also donate through our online shopping tool.