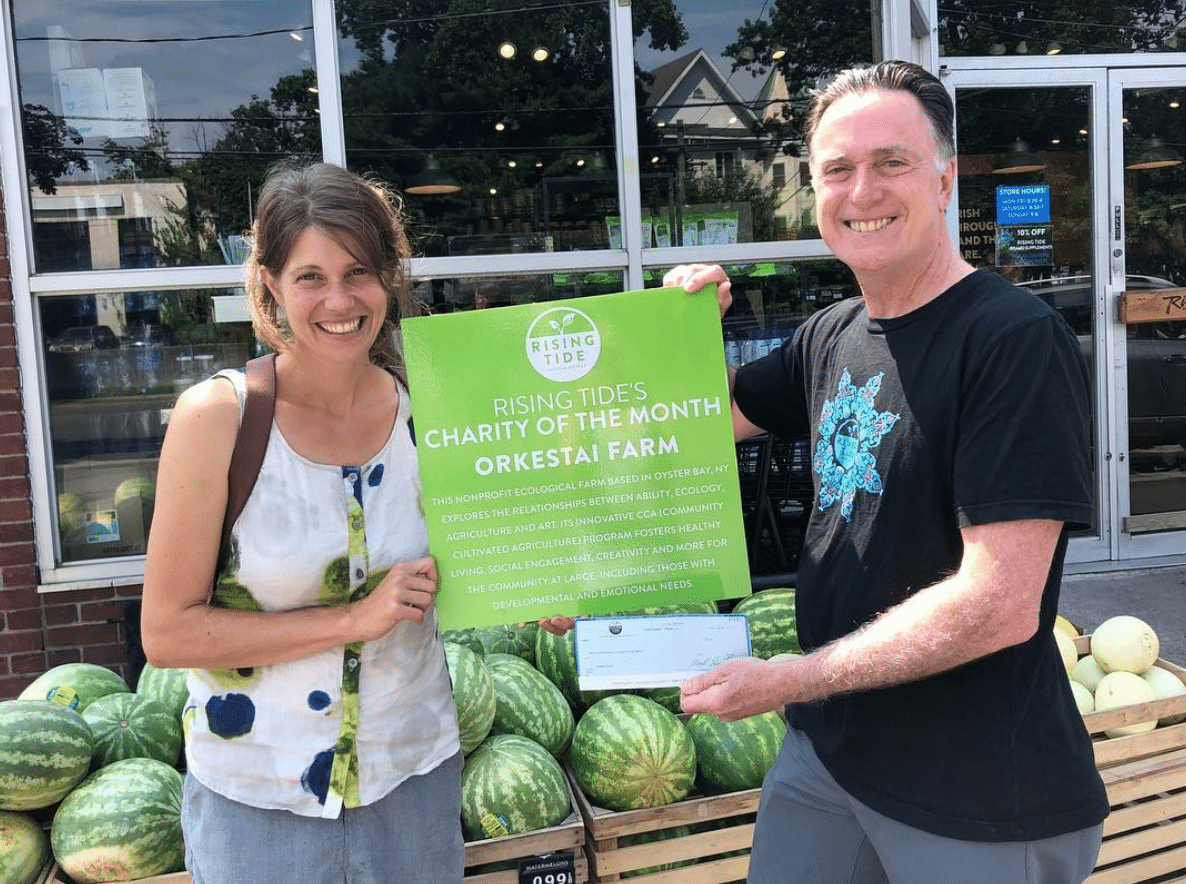 OCTOBER: ORKESTAI FARM
There is so much about the Orkestai Farm mission that aligns with what we strive to do at Rising Tide. Founded in 2014, Orkestai Farm believes in embracing the interconnectedness of community, culture, and the land. To say it is merely an organic farm is to discount all of the other incredible things it does, which includes teaching adults how to farm organically, providing children of all needs and learning styles a beginning understanding of farming, as well as celebrating the philosophy of slowing down and renewing the spirit. This October we are happy to announce that Orkestai Farms is our Charity of the Month. Every 10-cent paper bag you purchase as part of our BYOB program will go to help Okestai's farm and their programs. 
Each month our BYOB program is linked to a local charity.  To raise the funds to donate, we charge $.10 for each paper bag we give out.