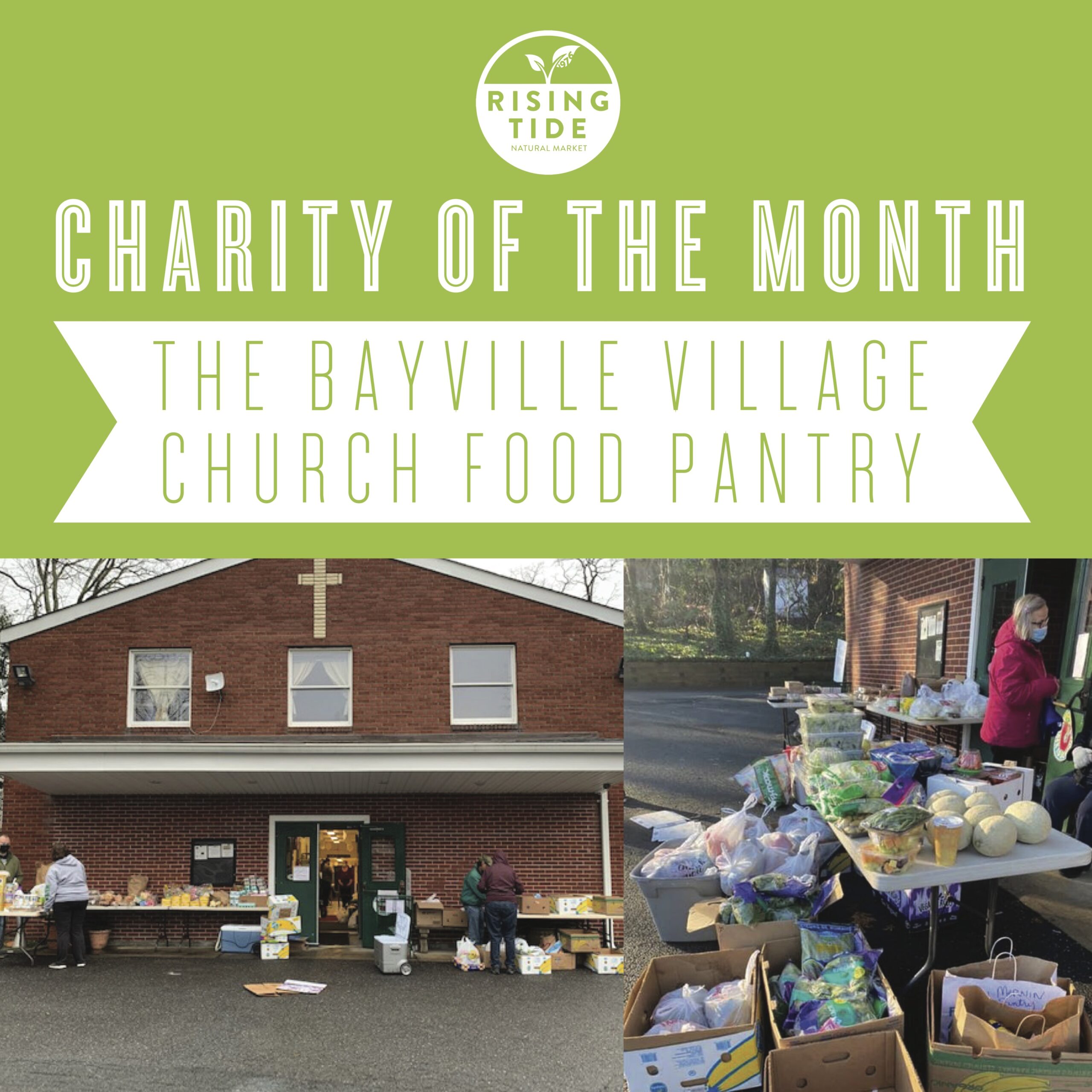 FEBRUARY: BAYVILLE VILLAGE CHURCH FOOD PANTRY
The Mimi Mernin Food Pantry (aka the Bayville Village Church food pantry) was started as a small outreach service almost 20 years ago and operated out of a small shed at the rear of the church. At the time, and until very recently, they relied totally on private donations.
With the onset of the coronavirus, and the devastating effects on many families' economic security, the Food Pantry expanded their services and moved to a conference room in the Village Church. They are currently open Saturdays, from 9am -12pm for drive up/no contact distribution.
Currently, they are serving about 50 families/200 individuals per distribution date, offering dry goods, produce, meats and dairy items, etc. Private donations still make up much of the Food Pantry's stock, along with donations through an affiliation with Island Harvest Food Bank and the generous partnerships with the local IGA and now, as the Charity of the Month, through Rising Tide.
Each month our BYOB program is linked to a local charity.  To raise the funds to donate, we charge $.10 for each paper bag we give out.