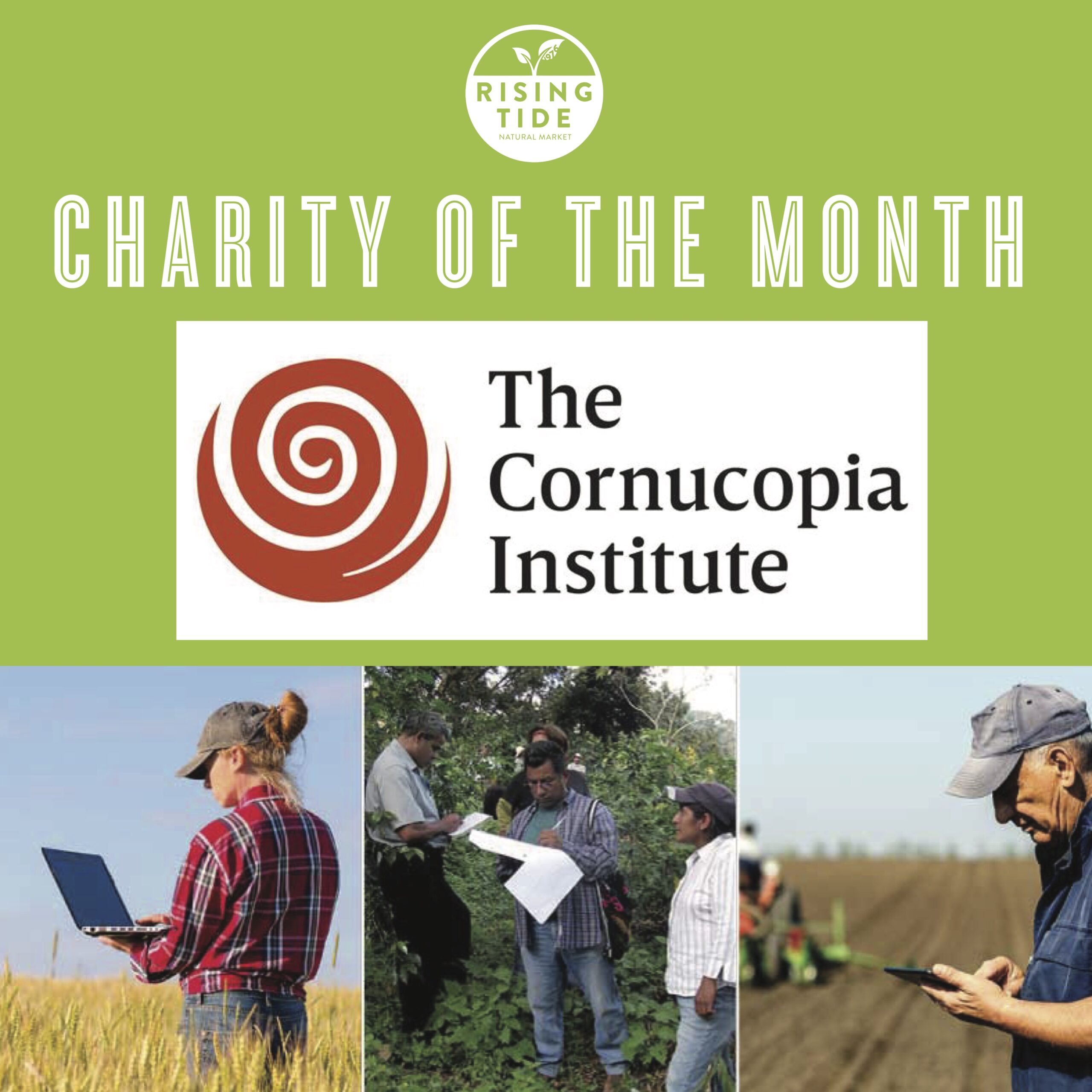 NOVEMBER: THE CORNUCOPIA INSTITUTE
The Cornucopia Institute is a non-profit consumer education and watchdog organization. The Institute researches brands and investigates the industry to identify and elevate authentic organic foods and farmers, while scrutinizing the USDA National Organic Program's enforcement and application of the organic law. Donors provide the Institute with the resources and the moral authority to strengthen the good food movement.
Each month our BYOB program is linked to a local charity.  To raise the funds to donate, we charge $.10 for each paper bag we give out.