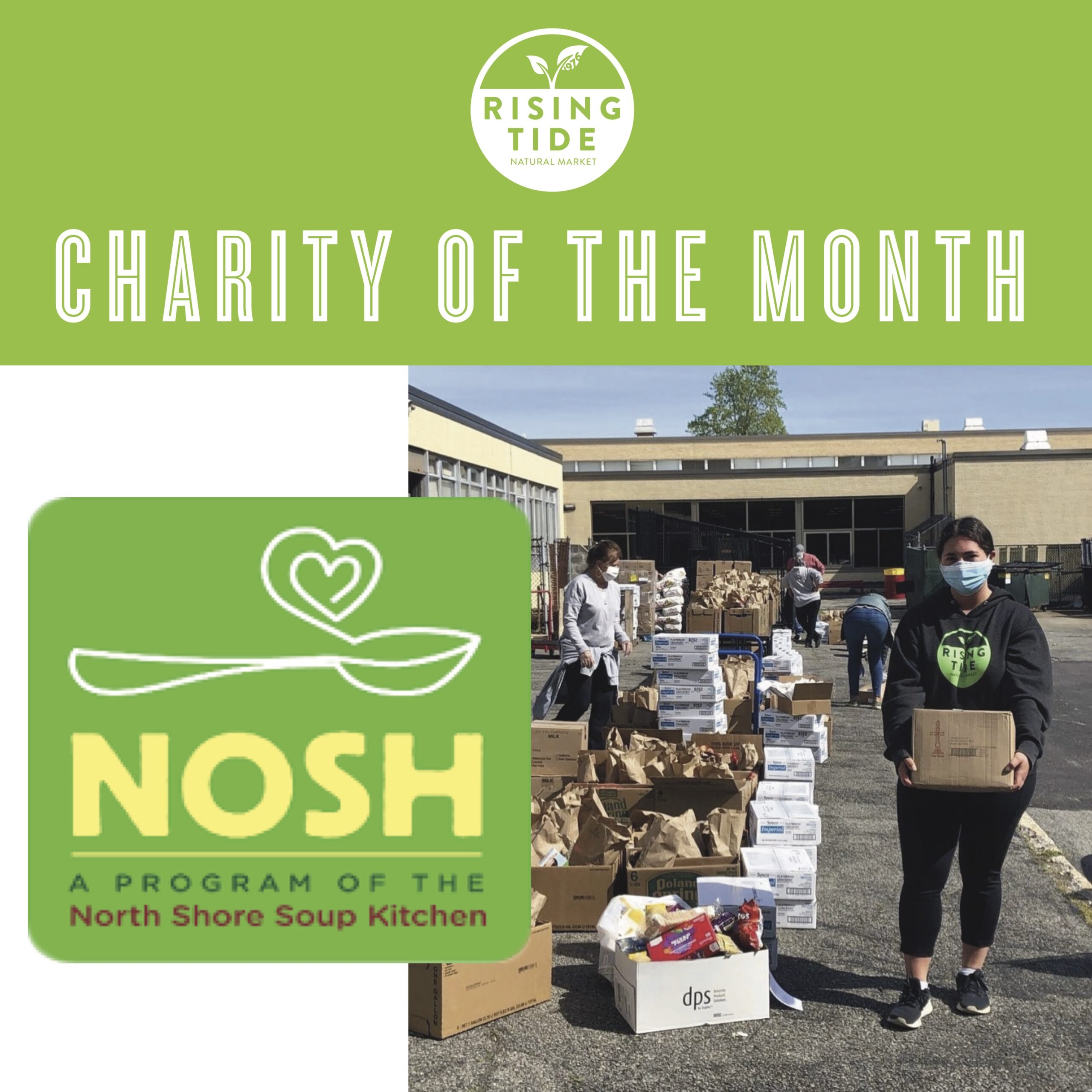 September: NOSH –

a program of the North Shore Soup Kitchen
As a supporter and friend of the North Shore Soup Kitchen and NOSH, we were sad to hear of the fire that recently destroyed the NOSH headquarters that has been feeding more than 500 local families every week. It is imperative we come together and help rebuild this crucial charity.  
We are looking to our amazing community to help us support NOSH as our Charity of the Month for September. In addition, we will ask our customers to Round Up each purchase to provide the additional support NOSH will need in their time of rebuilding.  
On March 15, 2020, a group of concerned North Shore neighbors launched NOSH.  Their goal: to safely deliver meals to families in need, due to the impact of COVID-19. By the end of June, NOSH had become a program of the North Shore Soup Kitchen, joining forces to better meet the growing need in our community.   
Weekly, volunteers deliver "NOSH Bags" to homes on the North Shore. NOSH Bags are emergency meal kits containing the ingredients to prepare two meals for a family of four, while larger families receive additional NOSH Bags, and NOSH's volunteer dietician assesses bag contents to make sure the ingredients provide proper, balanced nutrition. 
Each month our BYOB program is linked to a local charity.  To raise the funds to donate, we charge $.10 for each paper bag we give out and donate $.10 for each reusable bag of yours we use. You may also donate through our online shopping tool.