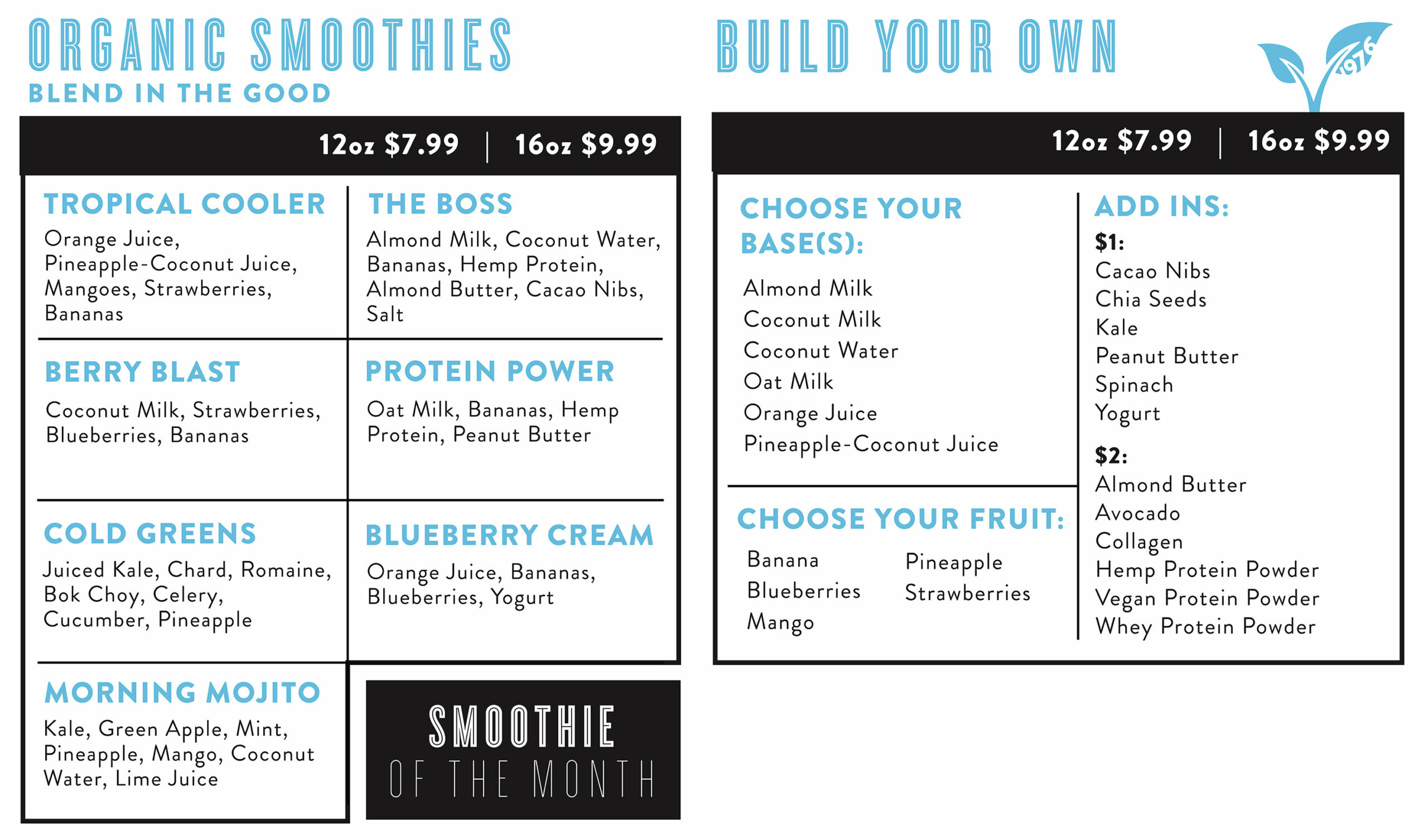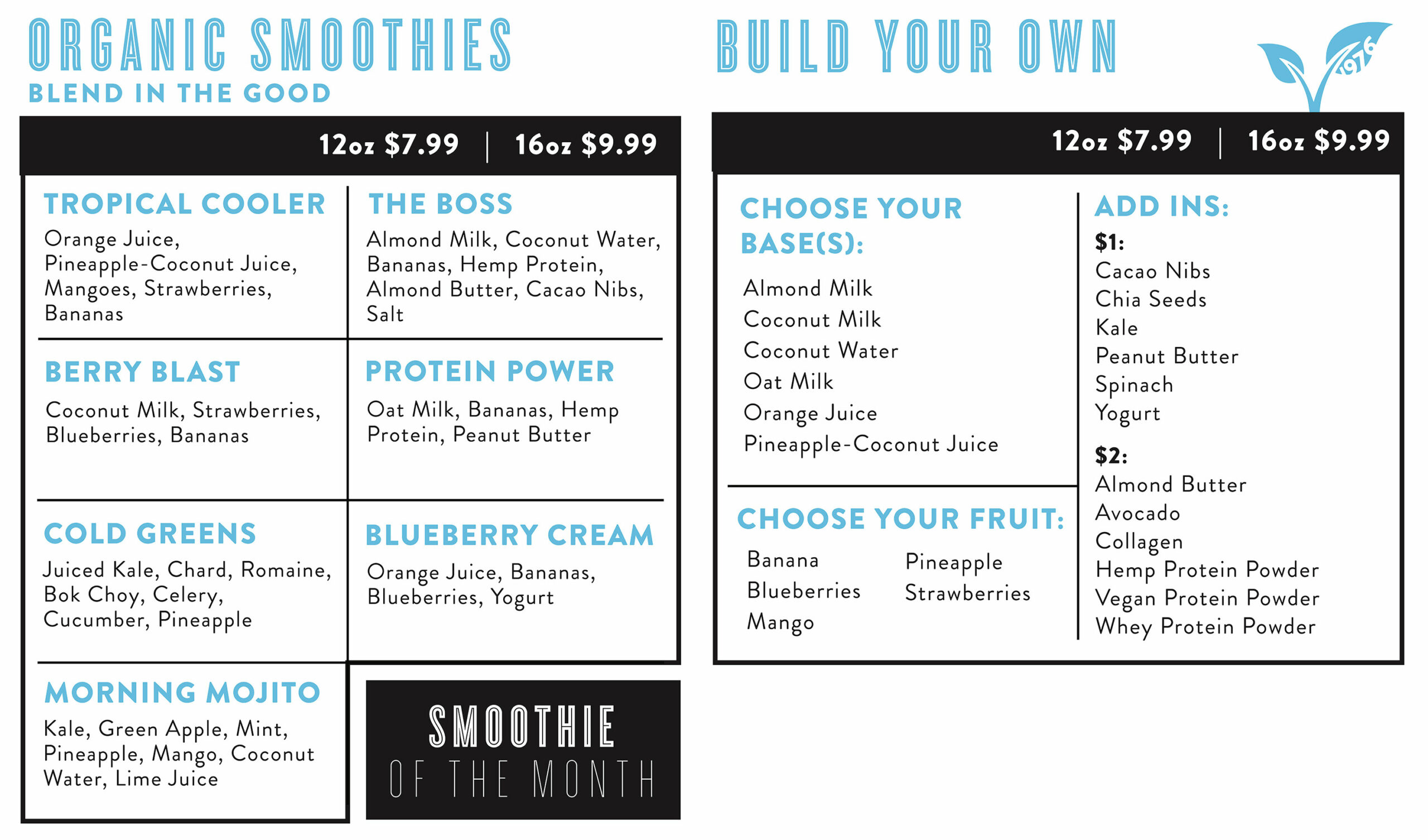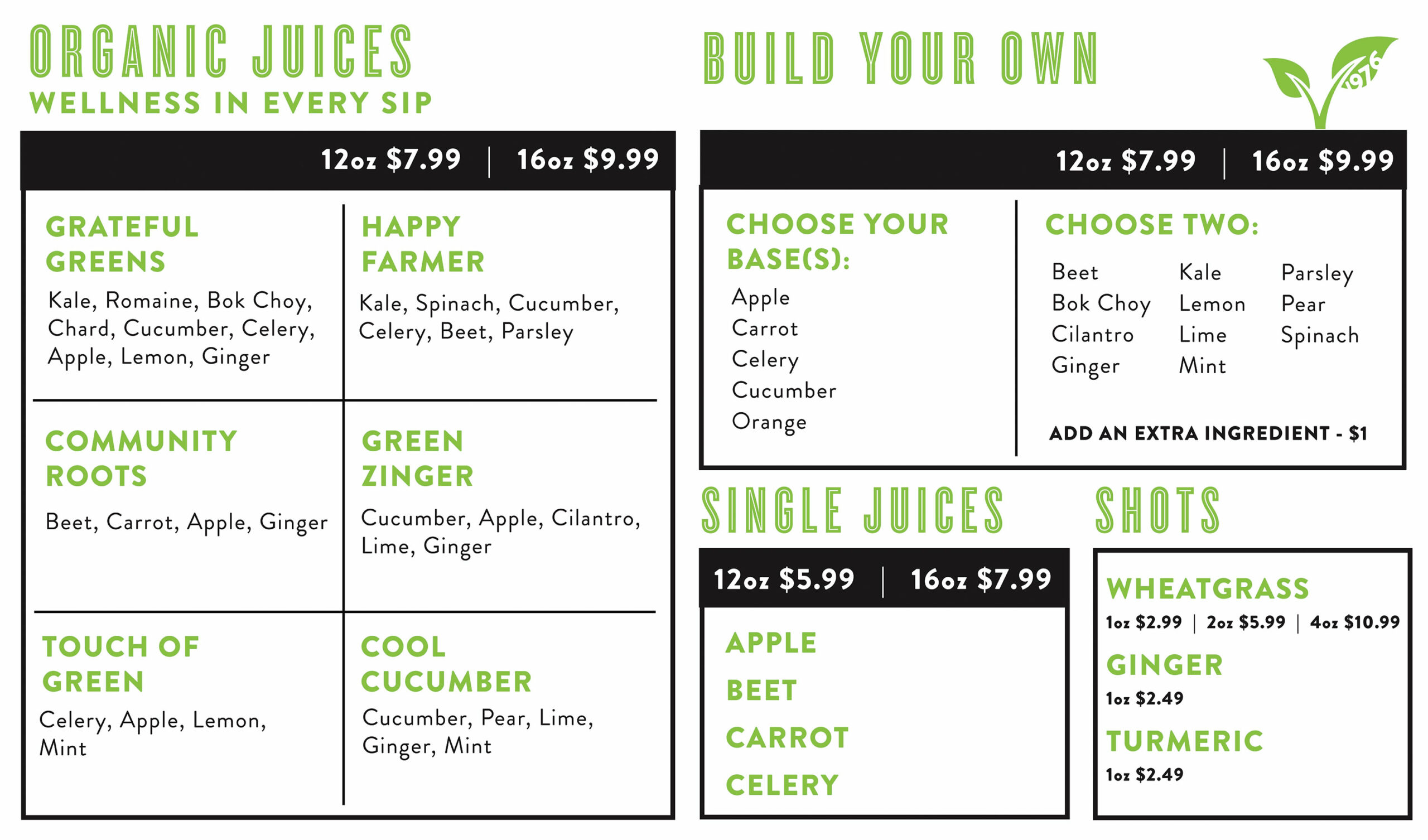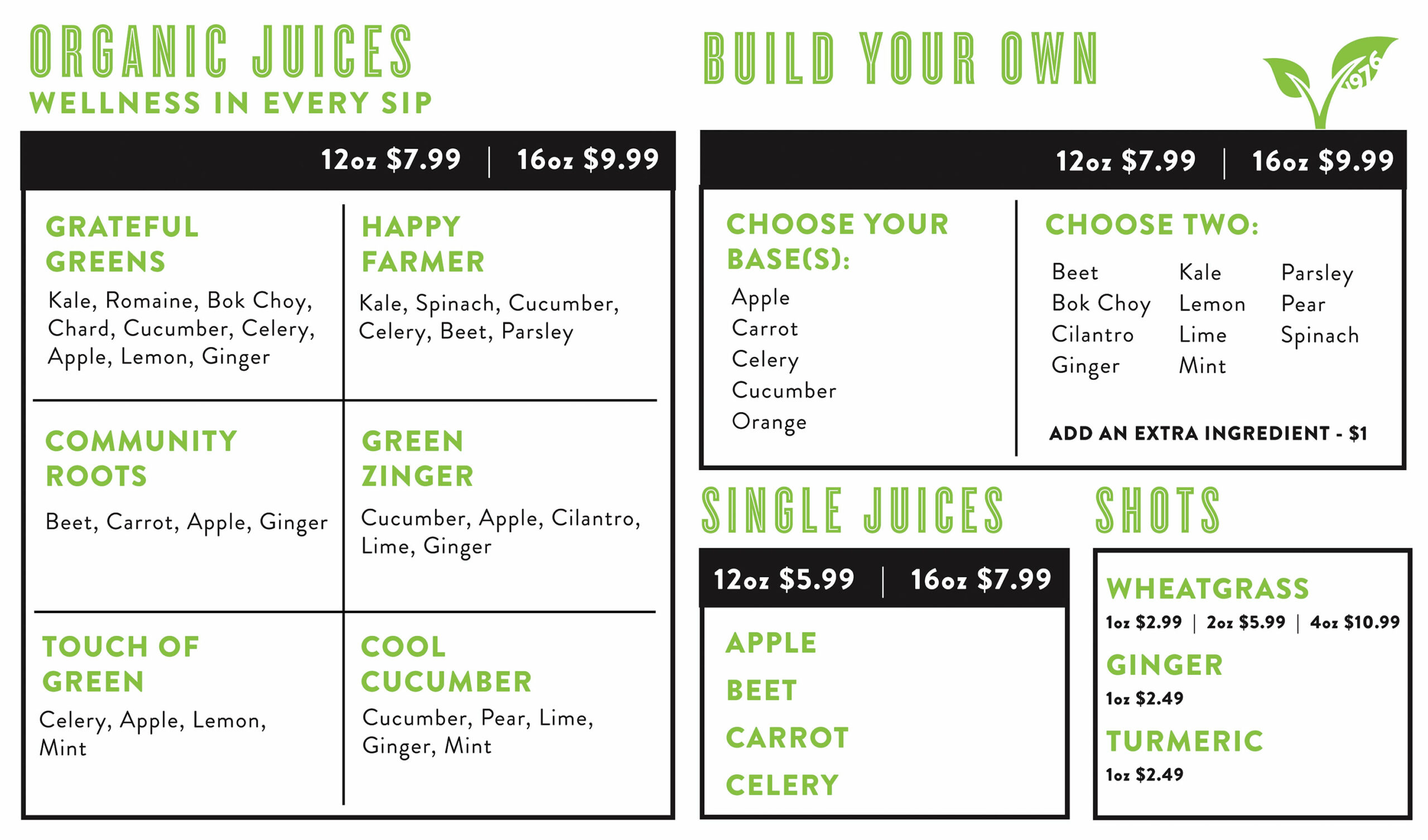 Organic fruit & veggie drinks, bursting with all the good stuff
One of the more popular spots at Rising Tide is always our Fresh Juice & Smoothie Bar, now new and improved with a selection of health shots, a rotating Smoothie of the Month, and our wildly popular Celery Juice, great for liver detoxing, calming inflammation, and much, much more.
Operated out of our full-service Deli, our beverage bar is unlike most others in that it is stocked 365 days a year with 100% fresh and frozen Organic* Produce. We know how you source high-quality, pesticide-free ingredients when creating in your own kitchen, and want you to feel right at home when ordering a juice or smoothie from us.
 *There are a few times a year when we cannot source organic lemons and/or turmeric. Just ask the Deli staff; they can tell you whether these items are organic or not.