Fall is in full effect! It's time to get ready for the holidays. Rising Tide has everything you need for a perfect Thanksgiving feast.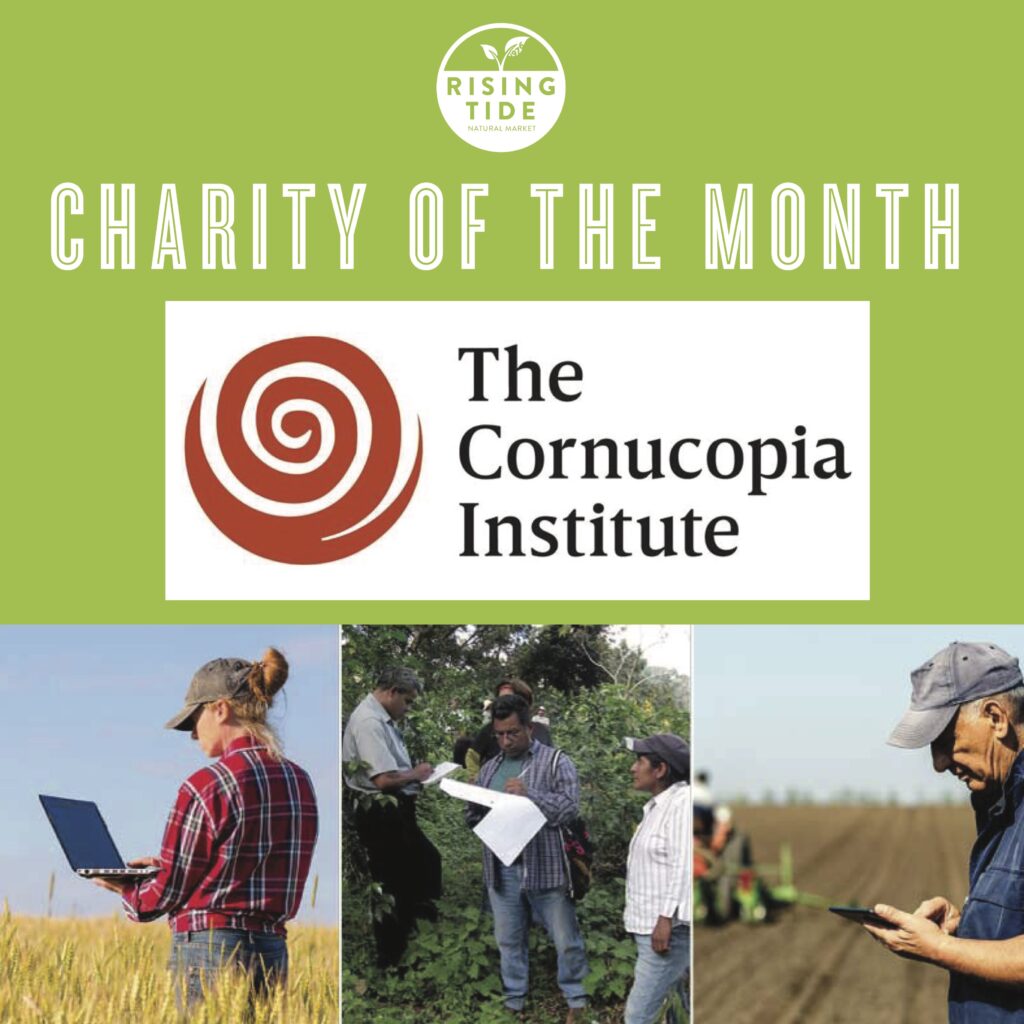 Charity of the Month: The Cornucopia Institute
The Cornucopia Institute is a non-profit consumer education and watchdog organization. The Institute researches brands and investigates the industry to identify and elevate authentic organic foods and farmers, while scrutinizing the USDA National Organic Program's enforcement and application of the organic law. Donors provide the Institute with the resources and the moral authority to strengthen the good food movement.
Featured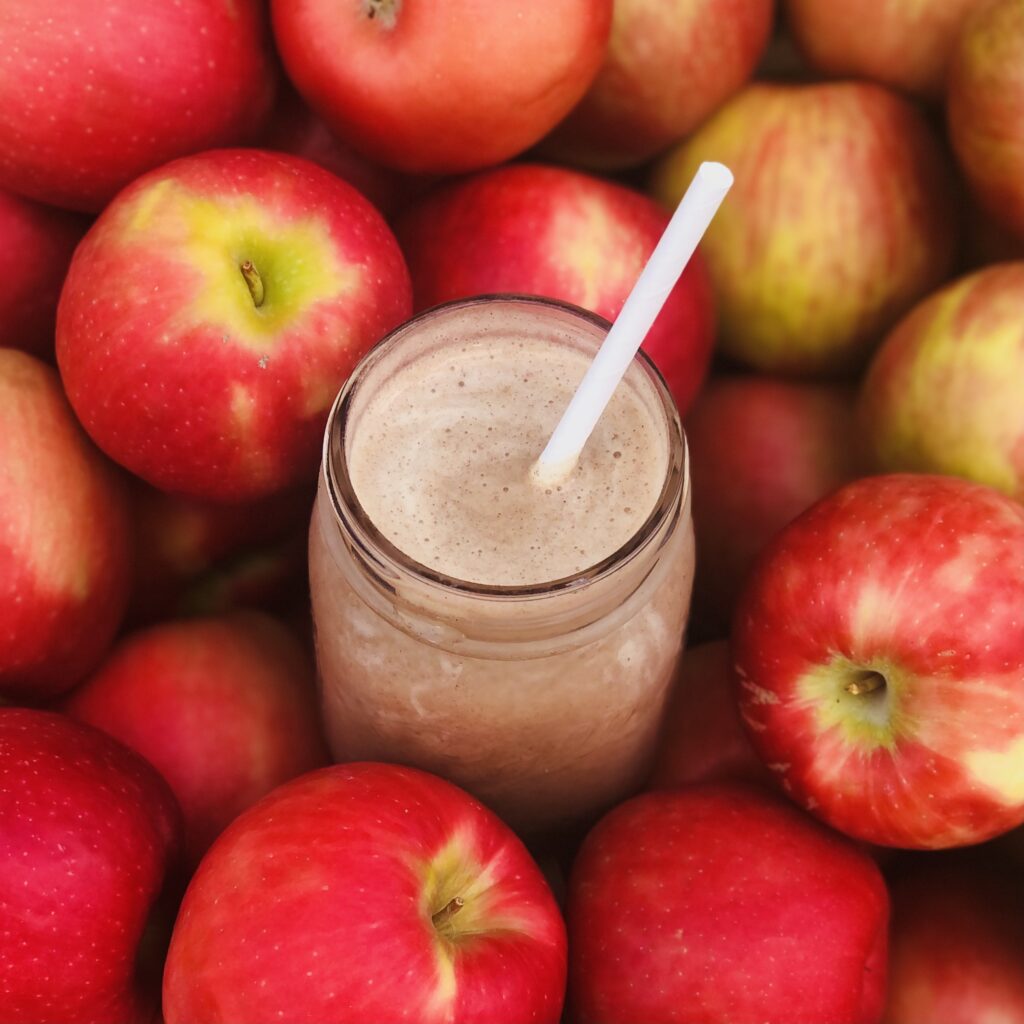 Smoothie of the Month – Apple Pie
Our Apple Pie smoothie tastes just like the real deal – Filled with fiber and antioxidants, you'll fall in love with the appealing apple flavor, and the abundance of healthful, wholesome ingredients.
Made with organic ingredients: almond milk, bananas, red apples, agave syrup, cinnamon, ground ginger.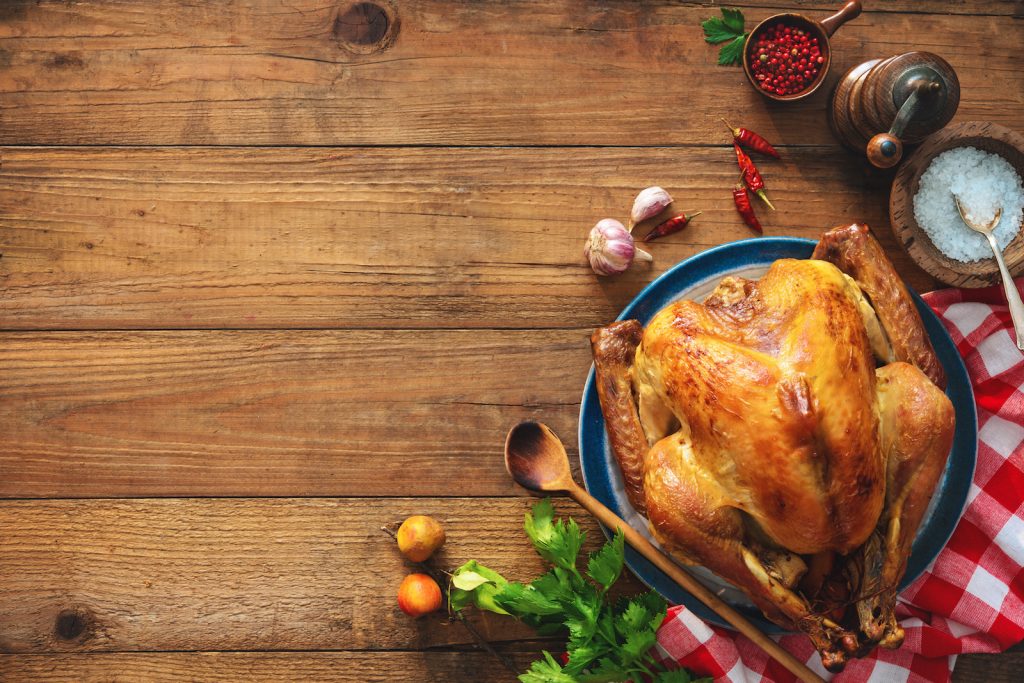 Thanksgiving
Get all of your Thanksgiving essentials here at Rising Tide. Make it easy on yourself and order your cooking and baking needs ahead of time online for curbside pickup or local delivery. View our catering menu here, and if you're looking for tips on how to cook your bird, check out this guide.
You can pre-order your fresh, uncooked D'Artagnan certified organic turkeys now at the register or by texting "order turkey" to (516) 400-4360. Pickup starts 11/20.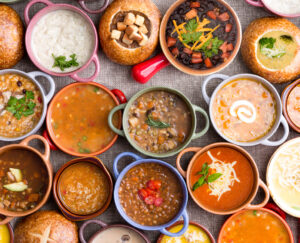 Soup's On
Stay warm during these first few cold days of Fall. Stop by the deli to see what hearty options we have daily, or check our Instagram for what's cooking! A few of our favorites include Texas Style Red Lentil, Black Bean, Split Pea, Chicken Quinoa….we could go on!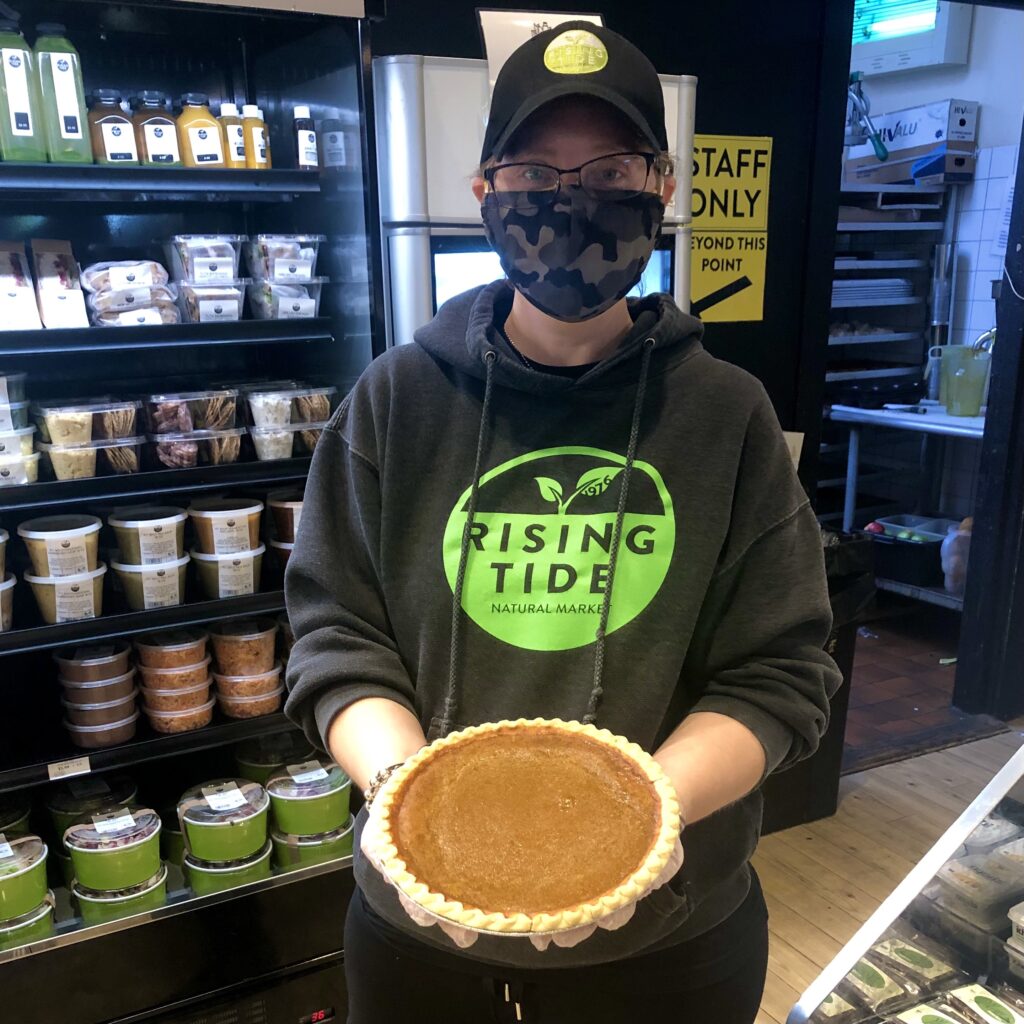 Grab and Go!
Pick up a fresh slice of pumpkin pie at the Rising Tide Grab and Go! While you're there, treat yourself to a pre-packaged salad or soup, or enjoy one of our many bottled juices and health shots.
Produce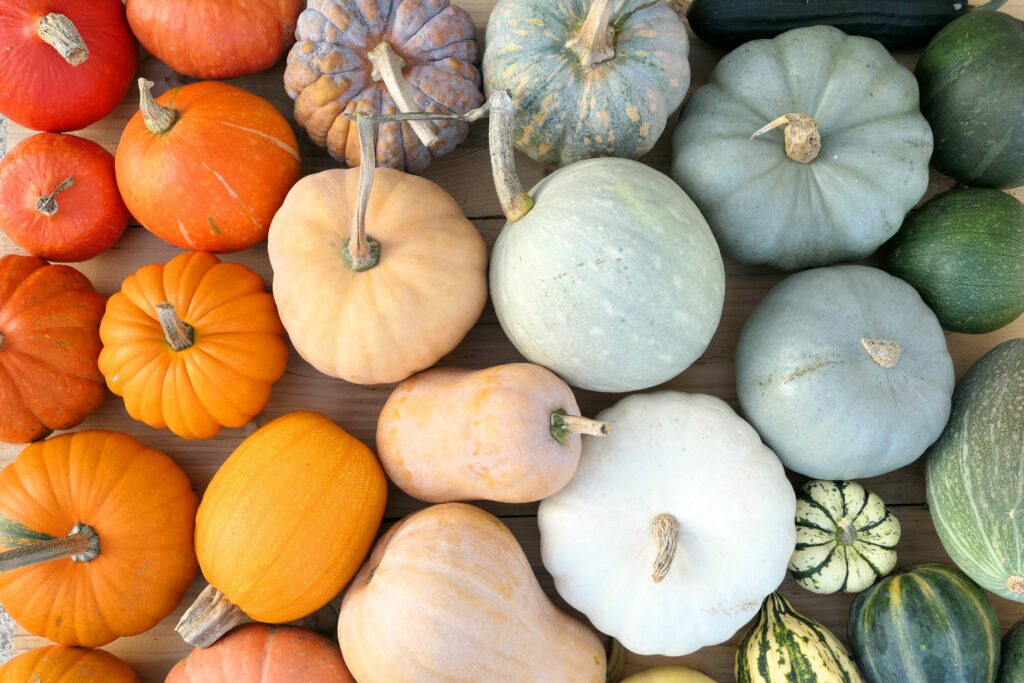 Superb Squash
There is quite an array of squash available, and each has its own unique taste and texture. Follow our guide and read about the best way to prepare each of these delicious squash varieties. By the way, squash is a fruit according to its botanical classification, but it is generally considered a vegetable in food preparation.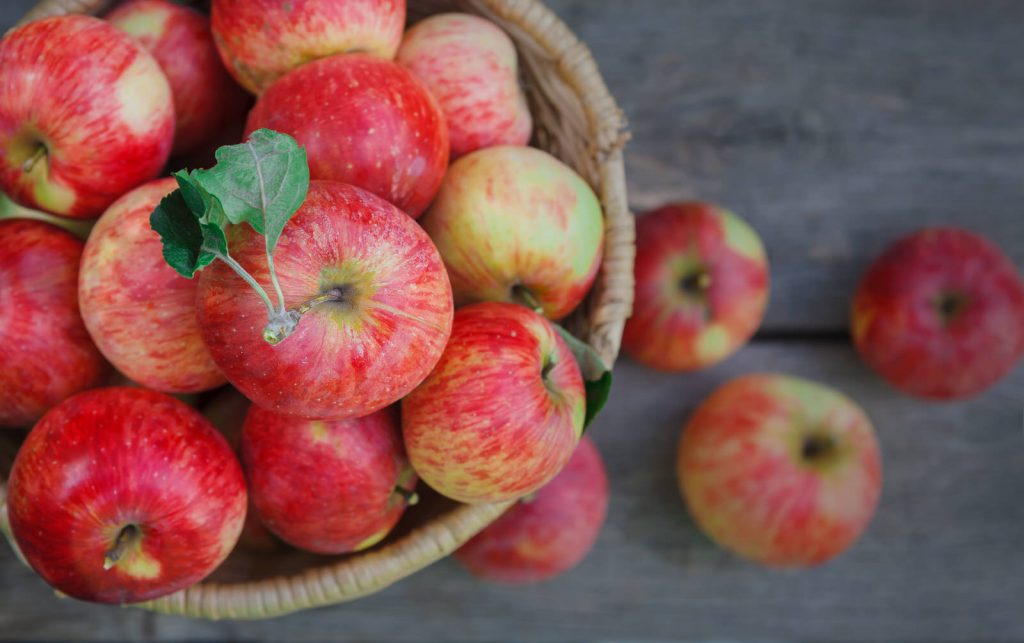 Ample Apples
Apples have a number of uses, and each apple's use depends upon the variety. Some are great for cider, others for baking, others perfect for snacking all on their own. Check out our Apple Guide for the flavor profiles of some popular apples and their best use. And if you want to explore the benefits of an apple a day through some more unique methods, have a look at these sweet-to-savory recipes.  
Recipes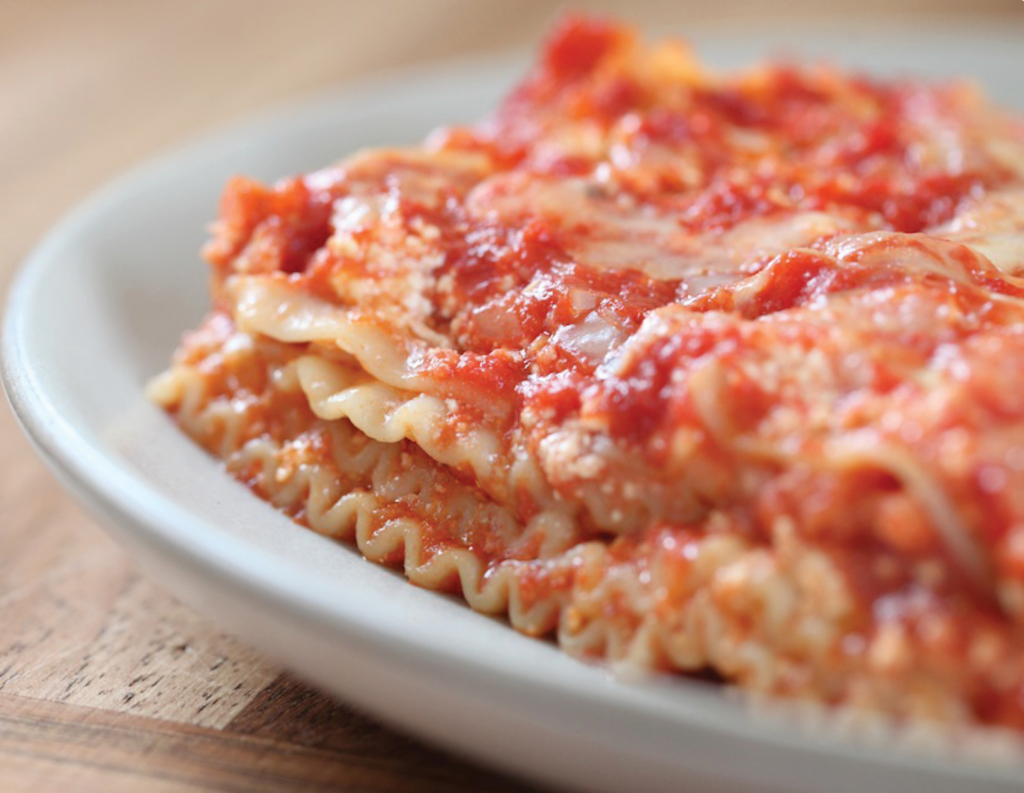 Gluten-Free Classic Lasagna
This classic lasagna is a hearty vegetarian meal for chilly days. Don't be intimidated by the 90-minute recipe. Most of that time is hands off—the cheese is getting nice and bubbly in the oven.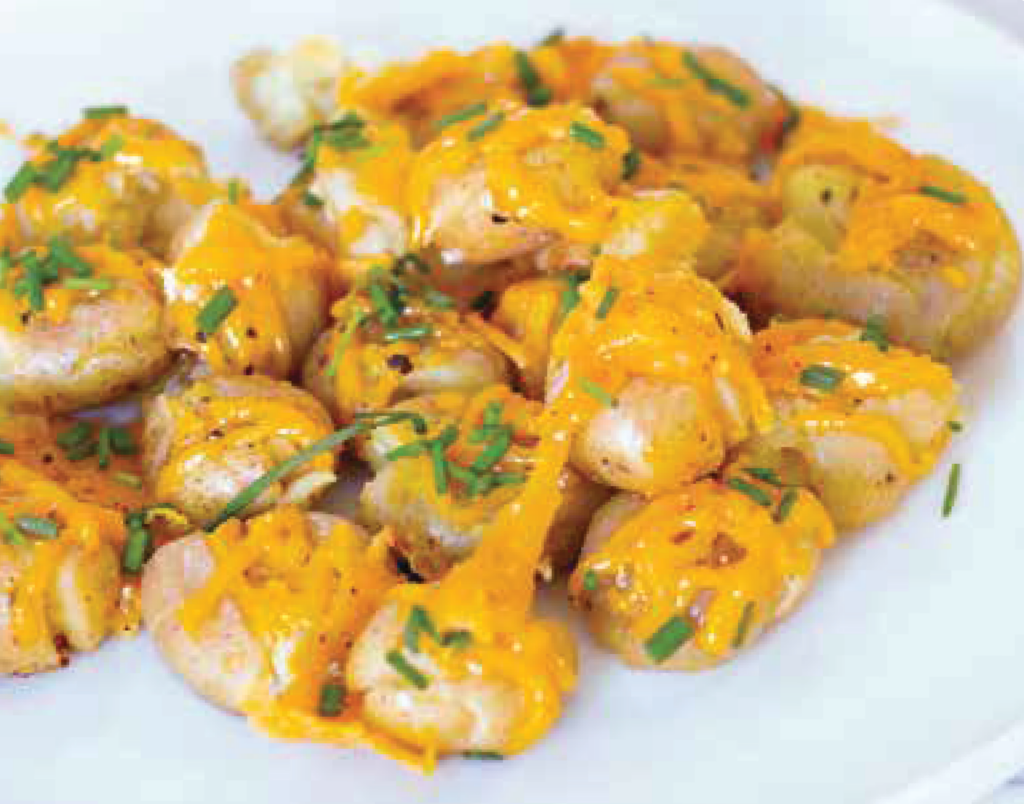 Cheddar & Chive Smashed Potatoes
These cheddar & chive smashed potatoes are simply elegant! Equal emphasis on the simple and the elegant. Cheddar and fresh chives combine for the perfect side dish.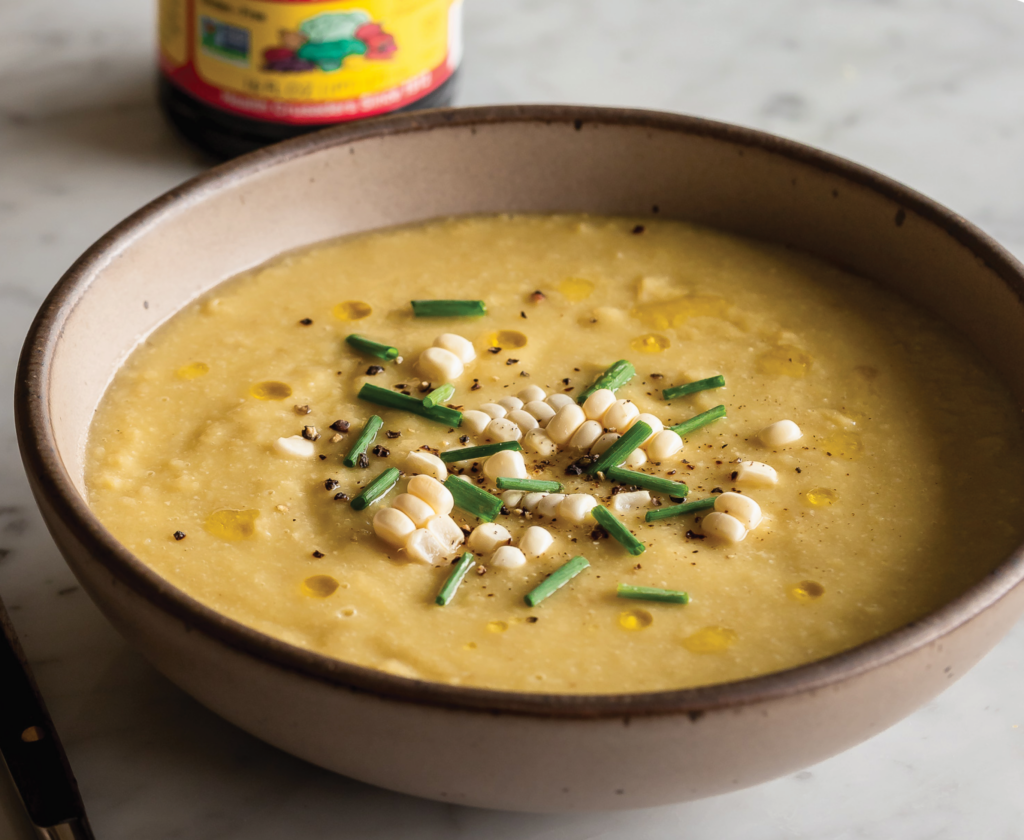 Potato & Corn Soup
Looking for a warm bowl of cozy? Look no further than this potato & corn soup. It's luscious and creamy, without any cream! This savory soup is a no brainer for cold nights.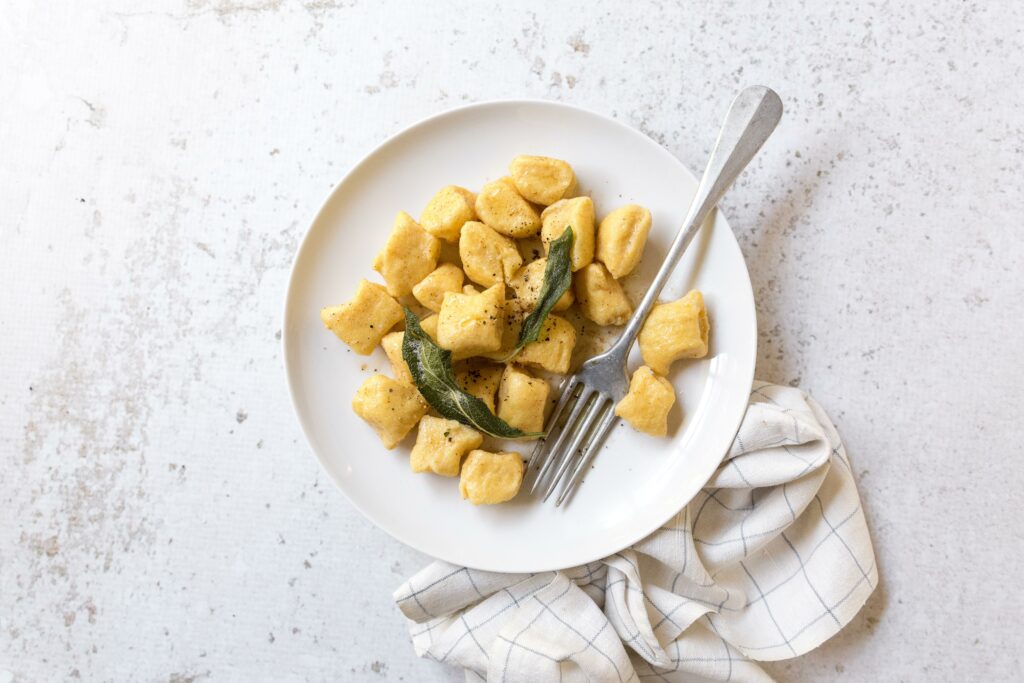 Homemade Squash Gnocchi
Gnocchi is a great entry point for homemade pasta! This recipe for homemade squash gnocchi doesn't require a pasta maker, a food processor, or any fancy tools. The addition of squash puree ups the seasonal wow factor and nutrition. You can use canned pumpkin, roasted butternut, or any combination of winter squash you have on hand.