From crowd pleasing charcuterie to seasonal drinks and meals, these holiday-approved dishes are perfect for your next festive feast.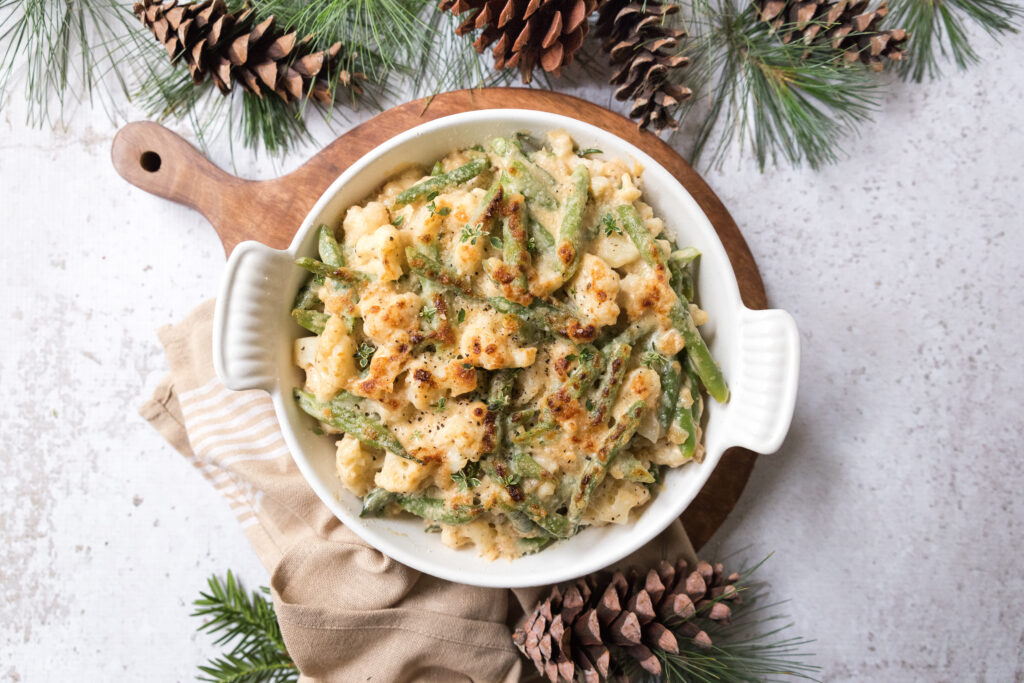 Cauliflower Green Bean Gratin 
This savory Cauliflower Green Bean Gratin is a perfect side dish for your next holiday get together. Topped with cheese and broiled to perfection, this vegetarian and gluten-free gratin will really wow your pickiest of guests.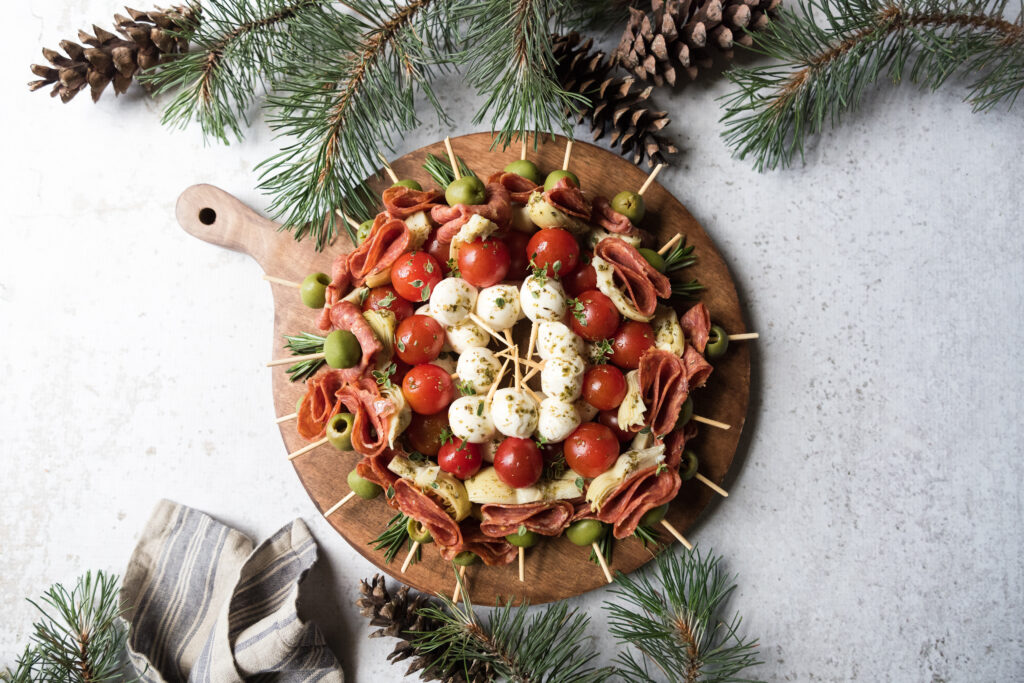 Charcuterie Wreath 
What could be more festive than this colorful Charcuterie Wreath? A real crowd-pleaser, this fun-to-assemble spread is ideal for entertaining.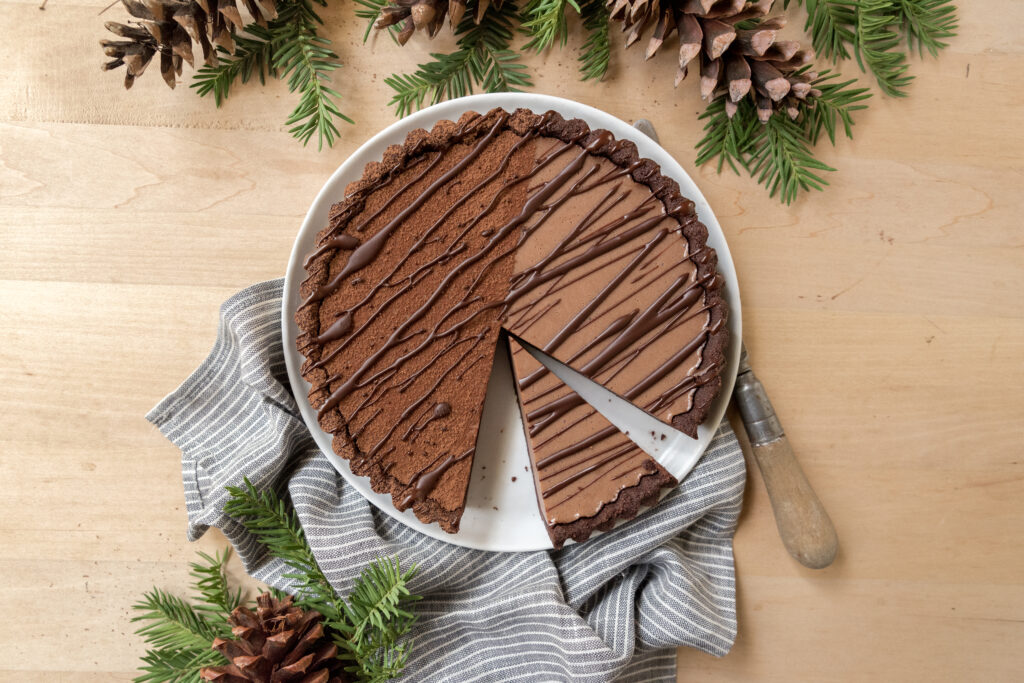 Coconut Almond Tart 
A delicious, rich and chocolatey Coconut Almond Tart is a great way to take your dessert game to the next level.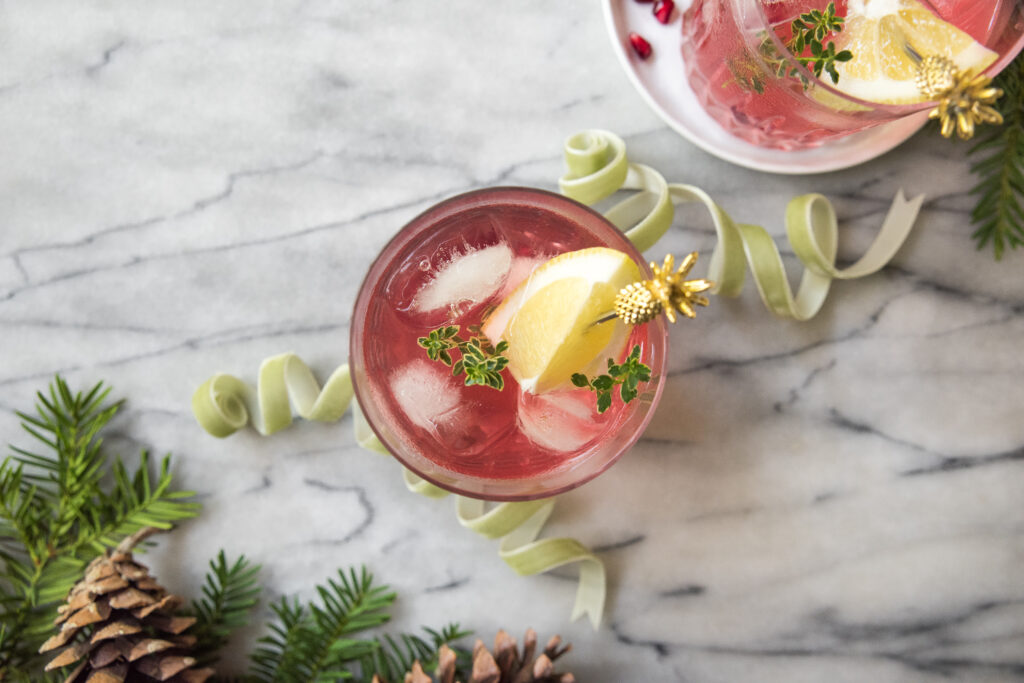 Pomegranate Ginger Fizz 
A festive adult cocktail, this sparking Pomegranate Ginger Fizz can also be made without alcohol for entertaining all ages.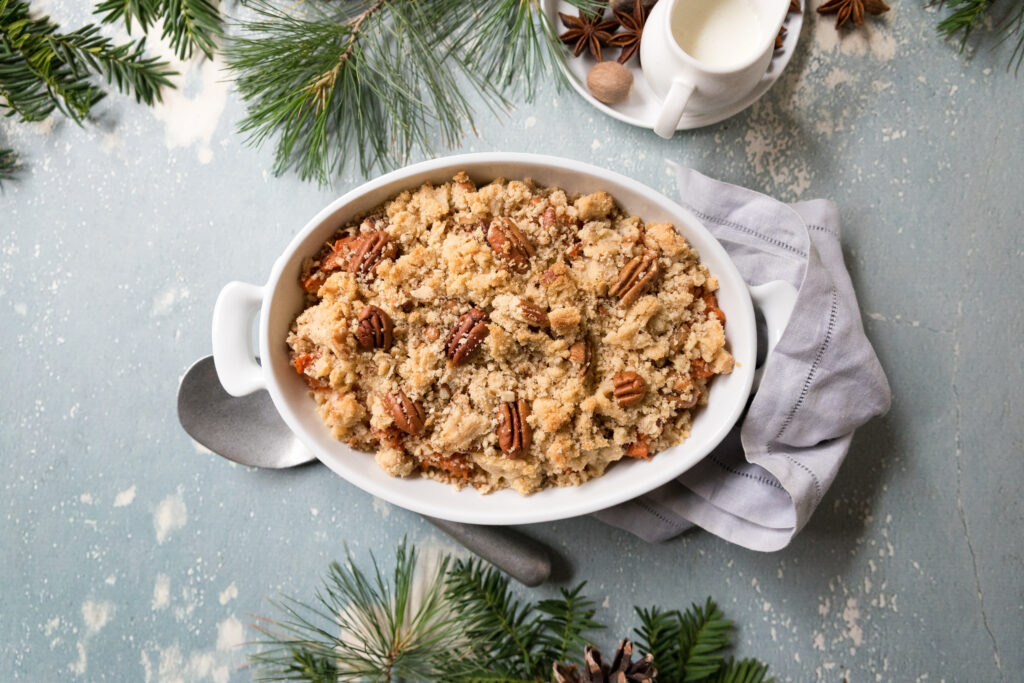 Sweet Potato Pecan Crumble 
This Sweet Potato Pecan Crumble serves as a delectable holiday dessert. Everyone will make room for this sweet treat!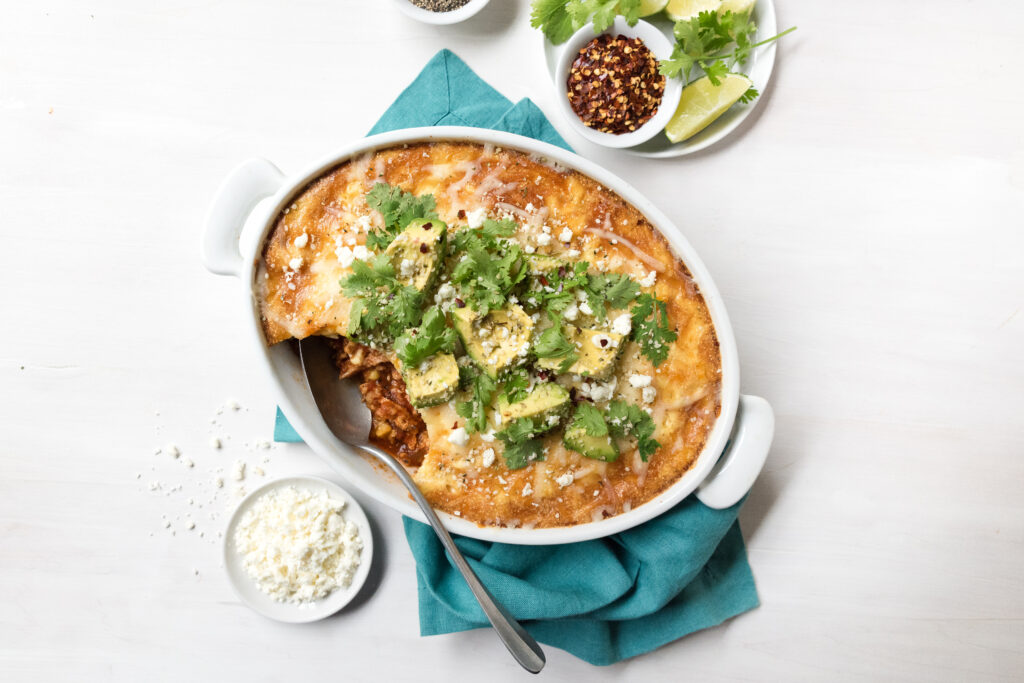 Turkey Tamale Pie 
Feel free to use some leftovers to make this Turkey Tamale Pie. Savory tomatoes and cheese make a unique holiday dish.