Fall is in full effect! It's time to get ready for the holidays. Rising Tide has everything you need for a perfect Thanksgiving feast. 
Twenty-four years ago, two homeless men—in separate incidents—froze to death in Glen Cove. It was this double tragedy that brought religious and community leaders together to found the North Shore Sheltering Program. The mission of the program has been simple and one we are very proud to support: No man will ever freeze to death again on the streets of Glen Cove. 
As with last year during the quarantine, NSSP will identify those men that can be helped this season. They will continue to find them shelter or provide local shelter with available funds.  No one who seeks help will be left without assistance. 
Featured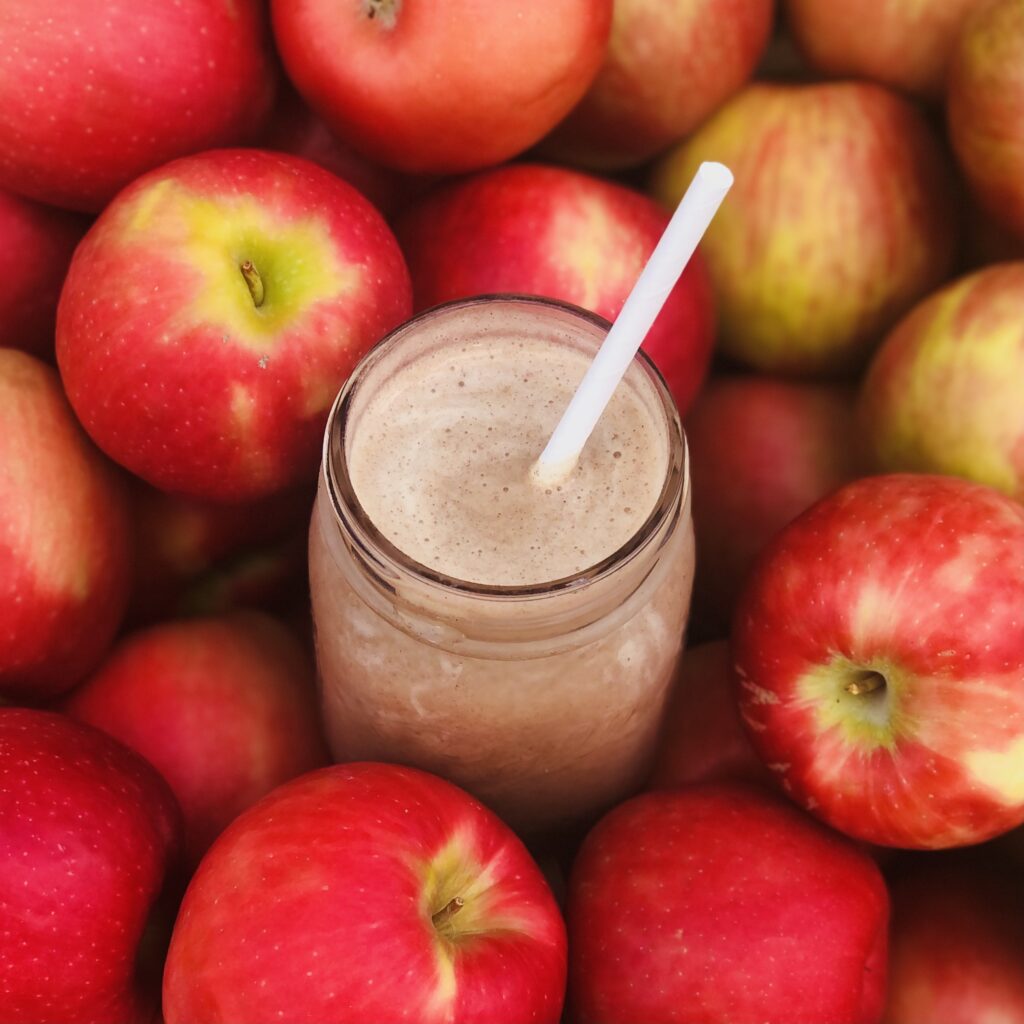 Smoothie of the Month – Apple Pie
Our Apple Pie smoothie tastes just like the real deal – Filled with fiber and antioxidants, you'll fall in love with the appealing apple flavor, and the abundance of healthful, wholesome ingredients.
Made with organic ingredients: almond milk, bananas, red apples, agave syrup, cinnamon, ground ginger.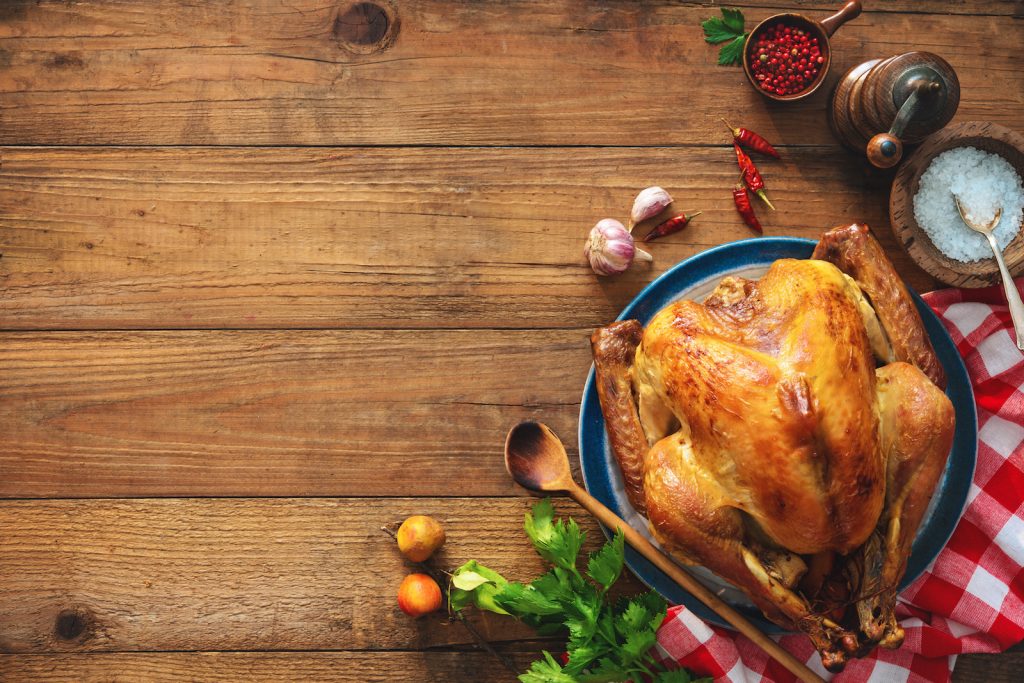 Thanksgiving
Get all of your Thanksgiving essentials here at Rising Tide. Make it easy on yourself and order your cooking and baking needs ahead of time online for curbside pickup or local delivery.
View our catering menu here, and if you're looking for tips on how to cook your bird, check out this guide.
You can pre-order your fresh, uncooked  D'Artagnan certified organic turkeys now at the register or by texting "order turkey" to (516) 400-4360. Pickup starts 11/21. Whole Turkeys: $4.99/lb and Turkey Breasts: $10.99/lb.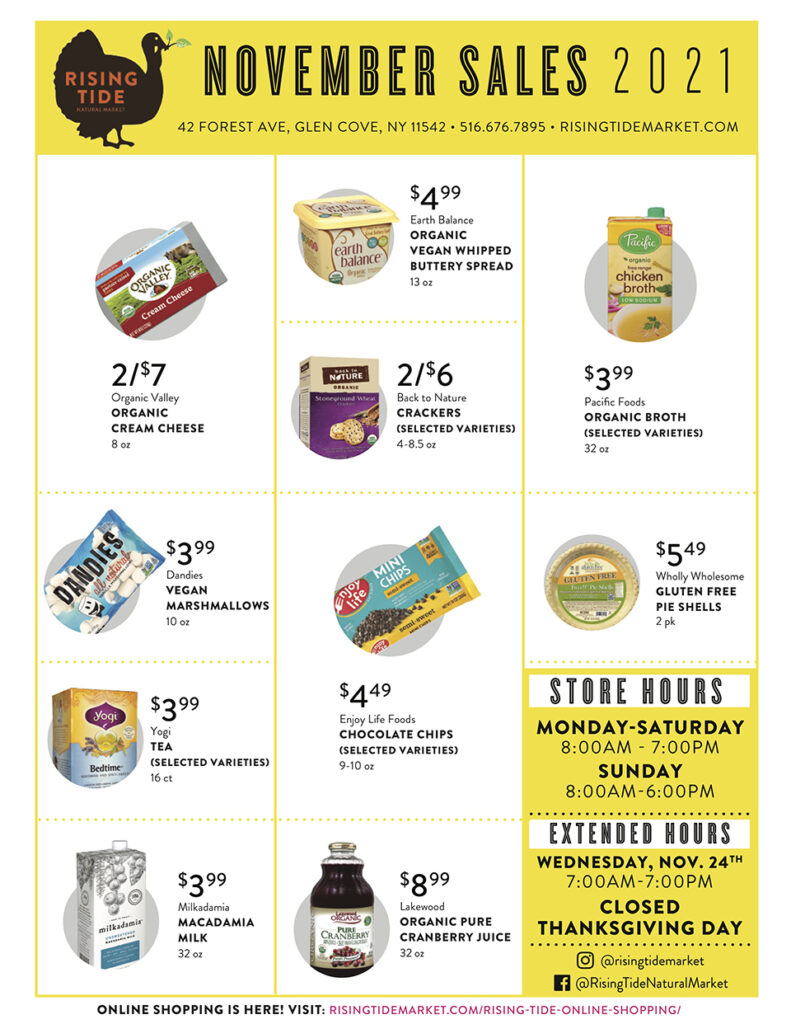 Monthly and Weekly Specials
Check out these monthly sales and specials on all of our items, including dairy, grocery, supplements, seasonal items…all at great prices!
Whether you're cooking, baking, or simply snacking, many Thanksgiving essentials are on sale now! Get shopping!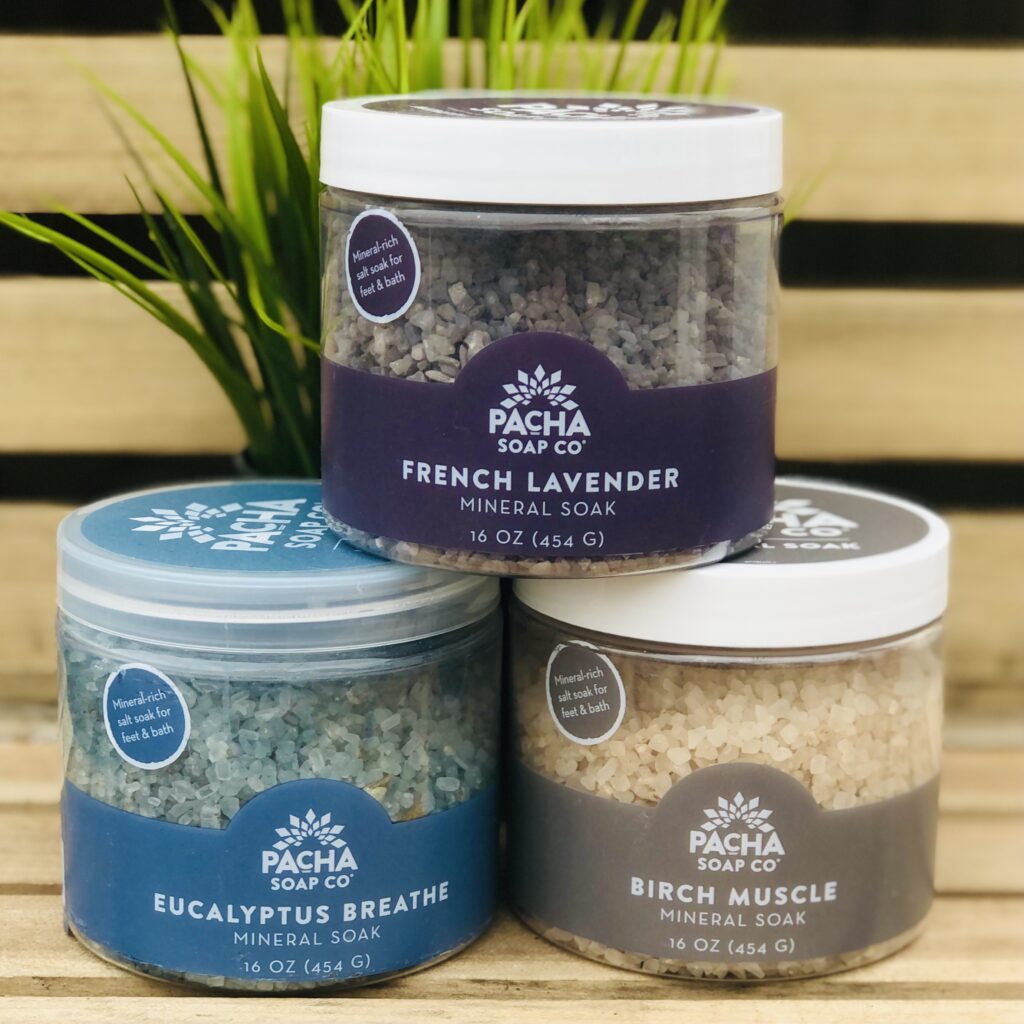 Take a Break
Relax, awaken, and restore with these mineral-rich Pacha Soap Bath Salts in Lavender, Eucalyptus and Birch Muscle. These soaks are perfect for feet and bath and are Cruelty Free, all natural, and handcrafted in the USA with no synthetic fragrance and no SLS, Parabens or Sulfates. With all the running around and holiday planning, you deserve it. 
Produce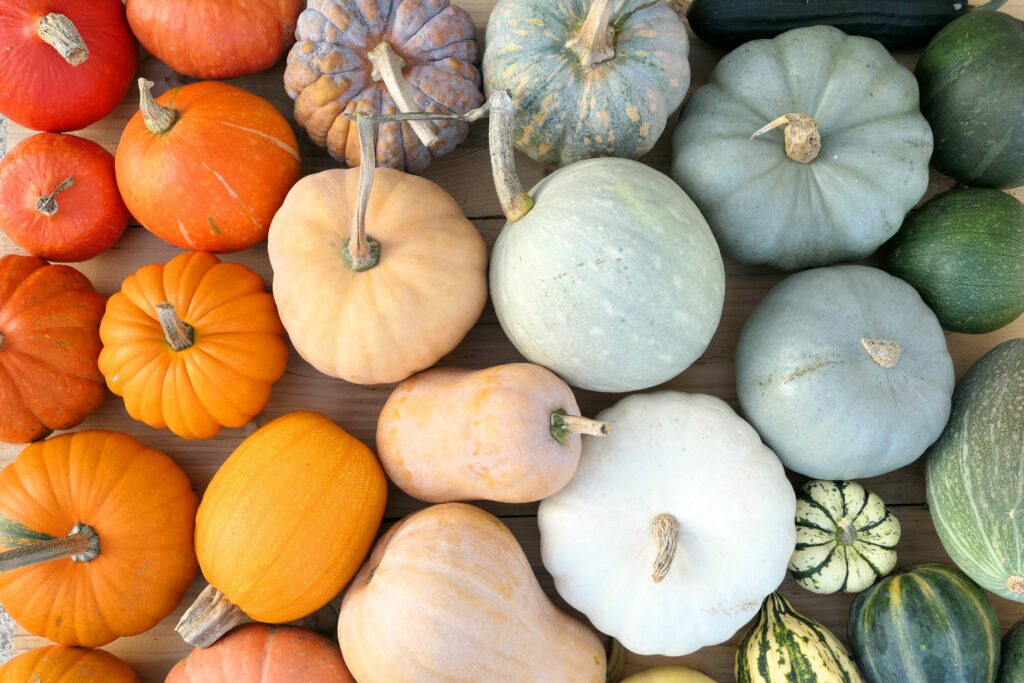 Superb Squash
There is quite an array of squash available, and each has its own unique taste and texture. Follow our guide and read about the best way to prepare each of these delicious squash varieties. By the way, squash is a fruit according to its botanical classification, but it is generally considered a vegetable in food preparation.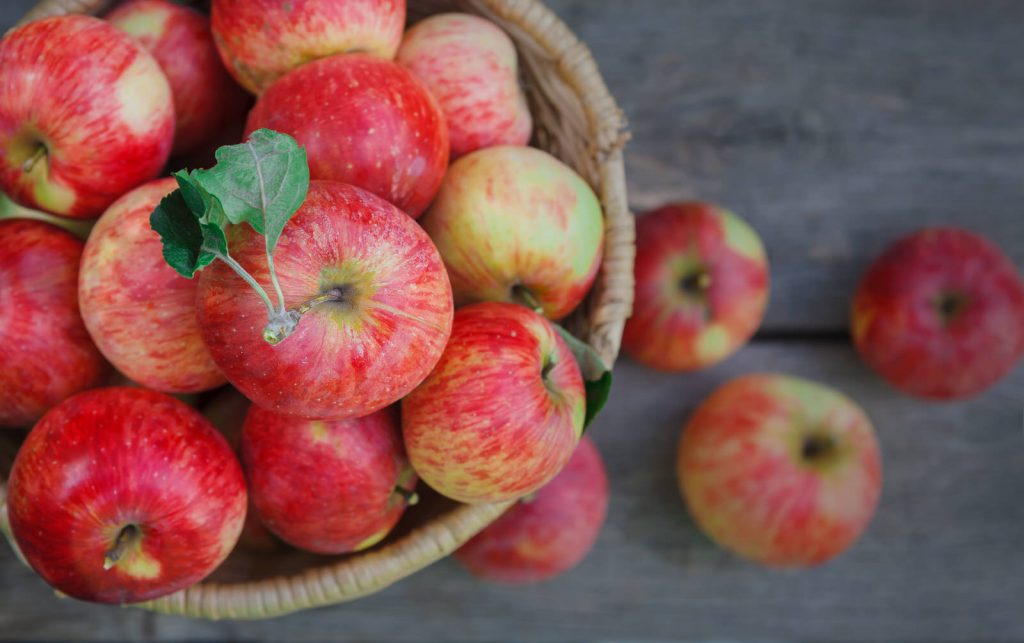 Ample Apples
Apples have a number of uses, and each apple's use depends upon the variety. Some are great for cider, others for baking, others perfect for snacking all on their own. Check out our Apple Guide for the flavor profiles of the apples we sell here at RT, and their best use. And if you want to explore the benefits of an apple a day through some more unique methods, have a look at these sweet-to-savory recipes.  

Recipes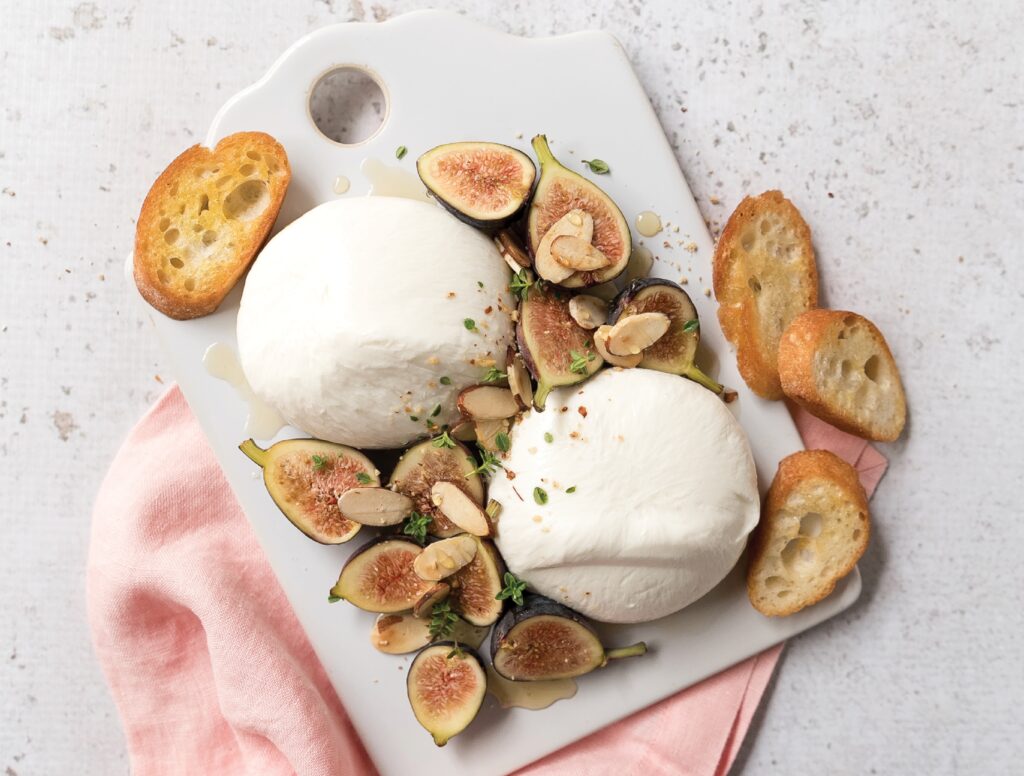 Burrata with Figs and Honey
There's a reason burrata is so popular right now — it's divine! This special cheese is made from mozzarella curd and cream, giving it a velvety texture perfect for serving with bread. Halve some of this season's figs and drizzle with honey for a spread with simply delicious flavors, complex textures, and the ultimate fancy factor. As a finishing touch, sprinkle the platter with toasted almonds to give each bite a pleasing crunch! Whether it's for a party of one on a weekend afternoon or for a gathering of guests, this is a cheese board sure to satisfy.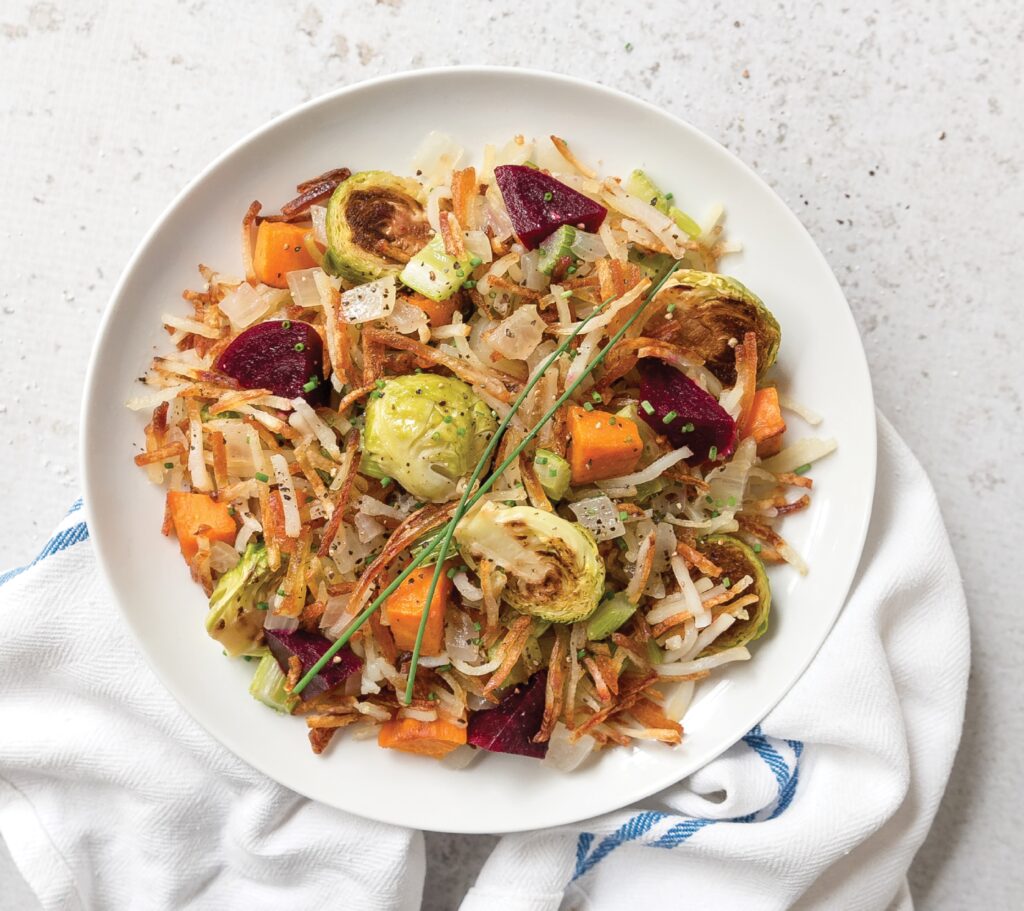 Fall Harvest Hash
This is the perfect time of year to be roasting veggies! And doing so doesn't only have to be a dinner-time occasion. Make it a breakfast thing, too! In this Fall Harvest Hash, you'll roast up Brussels sprouts and sweet potatoes before adding in sauteed celery, onions, and hash browns. Finish it off with some lovely cooked beets and you'll have a beautiful, jewel-toned breakfast dish perfect for autumn. Better still, this tasty meal is suitable for a number of diet preferences as its naturally gluten-free, dairy-free, and vegan!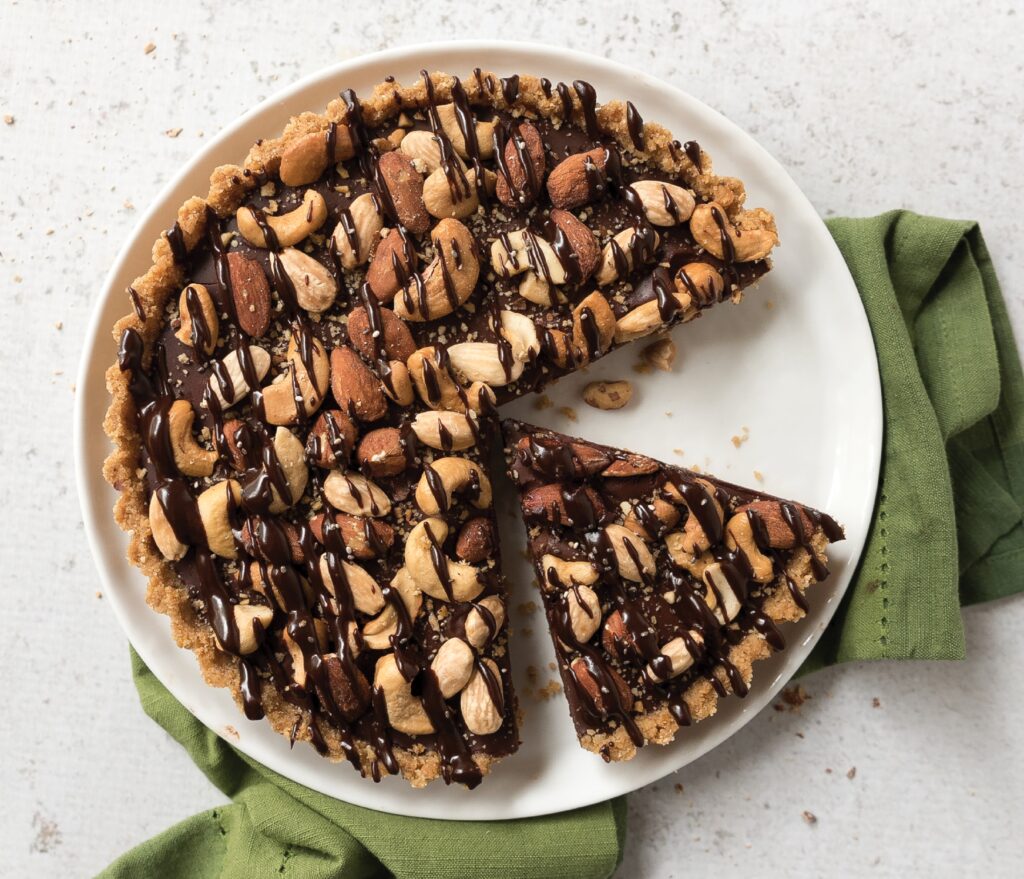 Salted Nut Tart
We can't wait to make this Salted Nut Tart for our friends and family this holiday season! It's jam packed with the tastiest ingredients, like semisweet chocolate, salted nuts, and coconut milk blanketing a crust of crushed pretzels. Not only do these ingredients form the ultimate combo of sweet and salty, you may already have them in your kitchen! The ingenious pretzel crust ensures you don't have to deal with a finicky dough and shortens the preparation process so you can indulge all the more quickly. You won't want to miss out on this simple and delicious dessert!
Other Warming November Recipes:
Local Delivery Now Available!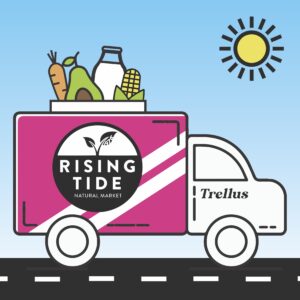 We're happy to provide our customers with the most convenient and flexible shopping experience through our online shopping and curbside pickup option. But now we are even more excited to announce that Rising Tide has partnered with Trellus to bring you same-day local delivery! Read more about how this works here.