Enjoy a cooling smoothie during these last hazy days of summer. Or switch things up at your next backyard BBQ or outdoor soiree with some unique and delicious recipes. Here's what's new at RT…
Charity of the Month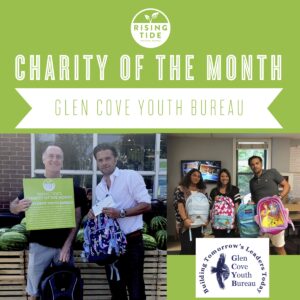 The Glen Cove Youth Bureau
Since 1981, the Glen Cove Youth Bureau has been dedicated to providing a safe and welcoming environment to allow all youth, all families, and the entire community to achieve its potential. This month, we're happy to support the Bureau's Fill-A-Bookbag program, helping them to raise the funds for back-to-school supplies for 300 children, K-12, who would not otherwise have the tools needed for a successful academic year. Thank you for helping us to help these students, and for making a very real difference in our community. View the list of items currently needed here. 
RT Deli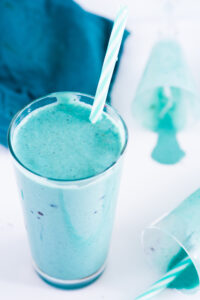 Smoothie of the Month
Refreshing, fun and fruity, our Blue Sunrise smoothie is the perfect drink to enjoy at the beach or in your own backyard! Made with organic ingredients:
Banana, Pineapple, Lemon Juice, Blue Spirulina and Coconut Water.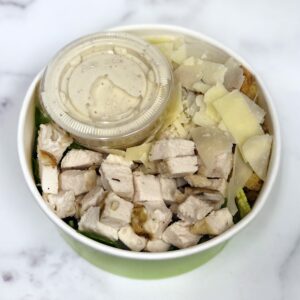 Grab and Go
Need something quick and tasty? Stop by the Rising Tide Grab and Go and pick up juices, salads, snack packs, wraps – so many delicious, healthy options pre-packaged for your convenience…perfect for picnics!
Grocery Essentials
End of Summer BBQ
Snag some of these snacks (on sale now) for your next backyard BBQ:
Late July Tortilla Chips 

 

Late July Mini Sandwich Crackers 

 

Taste Nirvana Coconut Water 

 

Culture Pop Sodas

 
Breakfast and Lunch
It's time to start thinking about back to school! Start the day with some cereal and get ready to pack some PB&J! Classics currently on sale:
Cascadian Farm Organic Cereals
Cadia Organic Apple Juice
Cadia Organic Peanut Butter
Cadia Organic Almond Butter
St. Dalfour Fruit Preserves
Cadia Organic Raisins
Recipes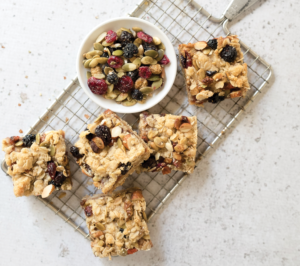 Nut Butter and Jelly Bars
As the school year winds up again, delight your kids with these cute Nut Butter and Jelly Bars in their lunch boxes! Perfect for a lunchtime treat or an after-school snack, these bars play on the classic PBJ flavor combination that your family already loves. They even include a handful of nuts or trail mix to add a satisfying crunch and a little extra protein! Delicately sweet and with a crumbly texture, these bars are a lovely re-imagination of a childhood comfort.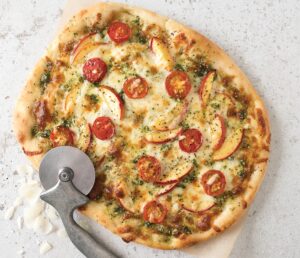 Tomato, Peach, and Basil Pesto Pizza
Stone fruits are such gems of summer produce! You've had them in dessert or right off the tree, but have you ever thought of putting them on pizza? Lean into the combination of sweet and savory with this tasty Tomato, Peach, and Basil Pesto Pizza. Utilize your favorite pizza dough and brush it with pesto, whether homemade with basil from your garden or prepared, it will be delicious either way! Arrange sliced tomatoes and peaches on top of generous amounts of mozzarella and parm. Bake until golden brown and enjoy a whole new perspective on summer fruit!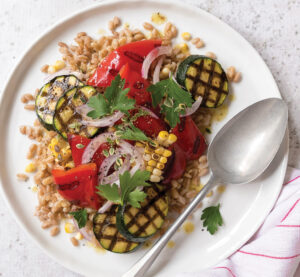 Grilled Vegetables with Farro
Grain bowls make a quick and healthy dinner that can be customized anyway you love! This recipe utilizes a base of farro, an ancient grain bursting with protein, antioxidants, and a nutty flavor. The rich flavor of farro is brightened by homemade dressing of lemon, garlic, and fresh tarragon before it's topped with fresh veggies straight from the grill.
More End of Summer Recipes:
Tortilla Ice Cream Bowls
You can eat the bowl, too! This sundae recipe from Siete is served in a cinnamon-sugared tortilla bowl with toppings galore.
Refreshing Summer Fruit Salad
Combine all the freshest flavors of summer in one bowl! With lime juice, fresh mint, watermelon and more, this salad is the ultimate refresher.
Coco Kale Rejuvenator
This green smoothie is on vacation! Lean into a tropical twist by adding mango, passion fruit, and C2O's Pure Coconut Water to your drink.
Local Delivery Now Available!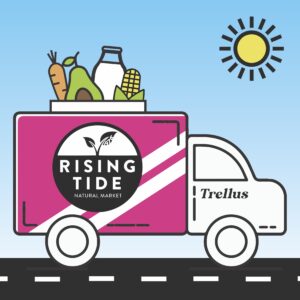 We're happy to provide our customers with the most convenient and flexible shopping experience through our online shopping and curbside pickup option. But now we are even more excited to announce that Rising Tide has partnered with Trellus to bring you same-day local delivery! Read more about how this works here.