The weather is warming up, and some things are slowly getting back to normal, so it's only fitting that May is chock full of celebrations! From Mother's Day to Memorial Day, we have everything you need to get giftin' and get grillin'!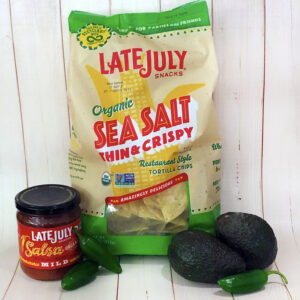 Cinco de Mayo
Happy Cinco de Mayo! Head over to the deli and enjoy some of our amazing Mexican Street Corn, pre-packaged Guacamole or one of our tasty Quesadillas. Or shop around and grab everything you need to make these delicious Zesty Chicken Tostadas. (All of the above pair well with margaritas…or so we've heard…)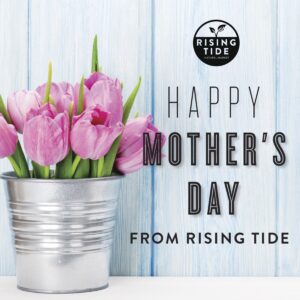 Something Special for Mom
Rising Tide has plentiful gift options for Mother's Day, including Health and Beauty products, essential oils, flowers and much more. Take a look at some of our gift ideas here. Or let Mom choose her own gift – give her a Rising Tide Market Gift Card!
Marion Gardens Organic Starter Plants
We have a variety of herb and veggie plants including Mint, Shallots, Radish, Thyme, Spinach, Parsley, Cabbage, Peas, Beets, Rosemary…and more! Marion Gardens has been Long Island's premier USDA Certified Organic plant grower since 2007, and a family grower of herb and vegetable plants since 1987.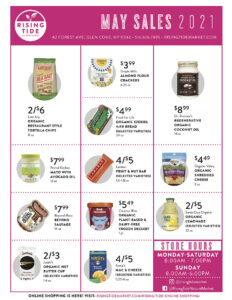 Monthly and Weekly Specials
Check out our monthly sales and specials on all of our items, including dairy, grocery, supplements, seasonal items…all at great prices! And now our weekly produce sales have extended to include an array of fresh items including meat and dairy!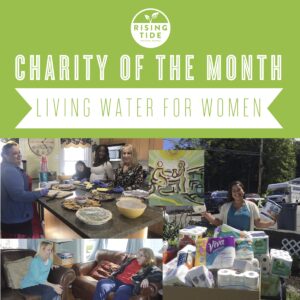 Charity of the Month – Living Water for Women
In 2014, Living Water for Women established a structured transitional home for women who are struggling with addictions, some of whom may also have been incarcerated. These women are already living in the midst of our communities; Living Water provides them with adequate housing along with counseling and job training to keep them off the streets. Living Water's mission is one that stands to benefit every last one of us: to help disenfranchised and formerly incarcerated women, struggling with addictions, to overcome their weaknesses and nurture their strengths so that they may become vital members of the community.
New at RT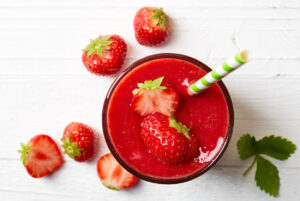 Smoothie of the Month
Our sweet, seasonal Strawberry Margarita is full of electrolytes and bursting with flavor – This refreshing take on a classic beachy cocktail is sure to make you smile.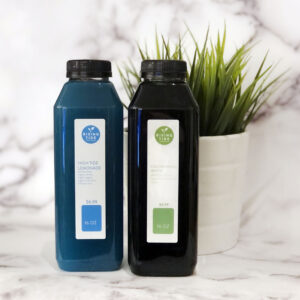 Grab and Go
Try our new High Tide Lemonade, made with Alkaline Water, Organic Lemon, Organic Agave, and Organic Luminous Spirulina. Not only does it look really cool, it tastes deliciously refreshing!
We also have a new Chlorophyll Water, made simply with Alkaline water, Liquid Chlorophyll, and Mint.  Chlorophyll is said to have various health and wellness benefits, and is especially known to be great for internal hygiene.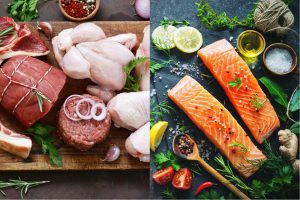 Grilling Season is Here
Rising Tide will offers great prices each week on the highest quality meat from D'Artagnan. For more than 35 years, D'Artagnan has focused on free-range, natural production and sustainable, humane farming practices. Prefer a veggie-focused dish? Our 100% organic produce department has an array of seasonal veggies and fruits perfect for grilling!
Recipes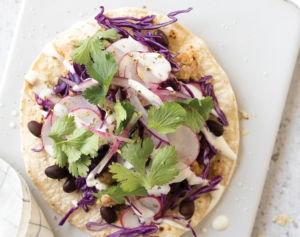 Zesty Chicken Tostadas
Who doesn't love an opportunity for a themed dinner?! These Zesty Chicken Tostadas make a mean main course for your Cinco de Mayo celebration or just a plain ol' weeknight meal. Crisp-ify your tortillas in the oven and add a mountain of toppings! This recipe utilizes ground chicken and black beans as the protein, and red cabbage, cilantro, radishes and more to add crunchy freshness to your plate. Modify it to suit your dietary needs using meat alternatives or dairy-free substitutions.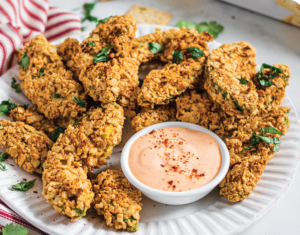 Avocado Fries
Switch things up in the kitchen and try these Avocado Fries. They're the perfect combo of creamy and crunchy! Enjoy with your favorite dipping sauce for a snack that satisfies.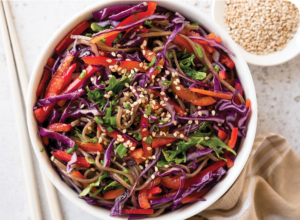 Sesame Buckwheat Noodles
This dish is the perfect weeknight highlight! It comes together quickly, and you can utilize the veggies you have on hand to make a tasty noodle bowl. Boil the noodles, chop the vegetables, whisk together the dressing and you're nearly there! Buckwheat noodles are packed with protein, but if you're looking for more, then adding chicken, shrimp or tofu would pair well with these flavors, too. The customizability of this meal makes it perfect for a household of varying diets or preferences.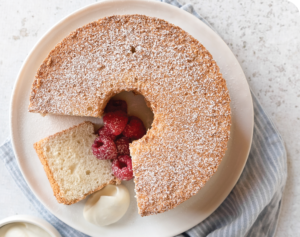 Angel Food Cake
What better way to usher in berry season than with an Angel Food Cake? Light and fluffy, this lovely cake punctuates any meal perfectly. Enjoy this delicate dessert as a vehicle to serve homemade whipped cream, fresh berries, and more! It's still cool enough to utilize your oven and bake in celebration of spring. It's amazing how such simple ingredients come together to create this tasty classic.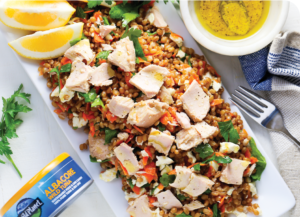 Tuna, Feta, and Wheat Berry Salad
Take your salad game to new heights with this satisfying grain-centric recipe that's both nutritious and delicious!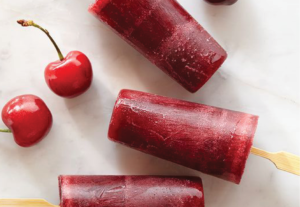 Cherry Basil Popsicles
Cherry and basil? Oh my! Celebrate warmer days ahead with this summery flavor combination from R.W. Knudsen!