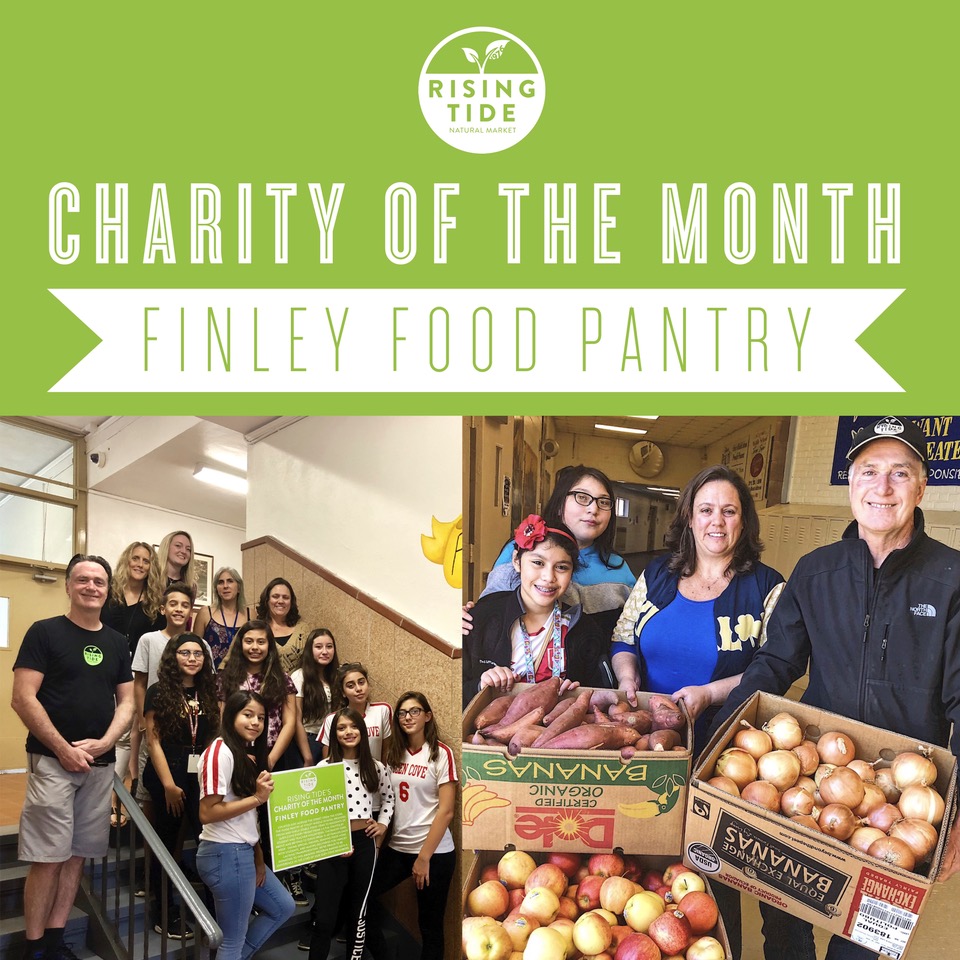 Charity of the Month
The Finley Food pantry provides fresh and shelf-stable food items to residents of Glen Cove. Staffed by student and teacher volunteers, the pantry goes above and beyond to serve about 200 families – taking special orders, sending food home with students, and making deliveries for families lacking transportation. The Food Pantry has partnered with The Porch Pantry, and is also doing many diaper and formula deliveries to families who are having difficulty finding and purchasing baby formula, continuing to ensure local families get what they need. We're proud to be donating to this amazing program that makes such a difference in the lives of our Glen Cove neighbors. 
Featured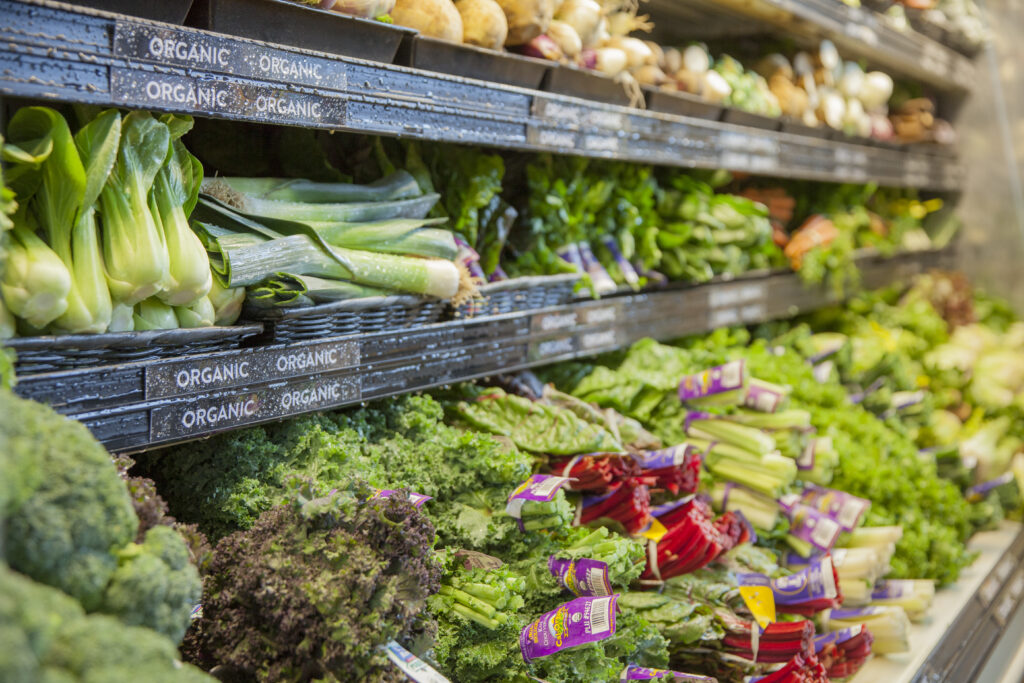 September is National Organic Month!
September is a perfect time to dive into the benefits that shopping organic has to offer you, your family, and the planet. Rising Tide offers many clean options across multiple departments – (and we are particularly proud of our 100% Certified Organic produce department—the only one in the area).  But let's take a look at what 'organic' means and what these products have to offer here.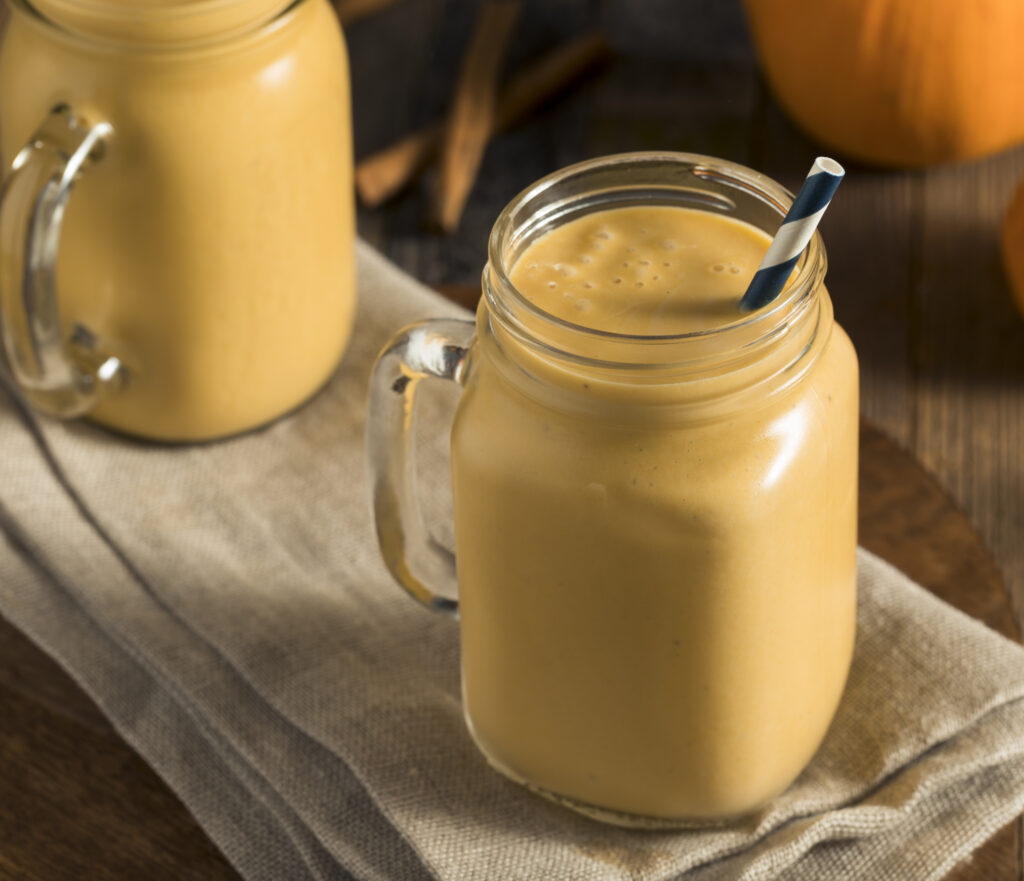 Smoothie of the Month
Our Back to Cool smoothie is a protein-packed combo, high in fiber and full of antioxidants. The perfect mix of heart healthy ingredients to help get you into the back to school groove.
Made with all Organic ingredients: pumpkin puree, cacao nibs, bananas, almond milk, cinnamon.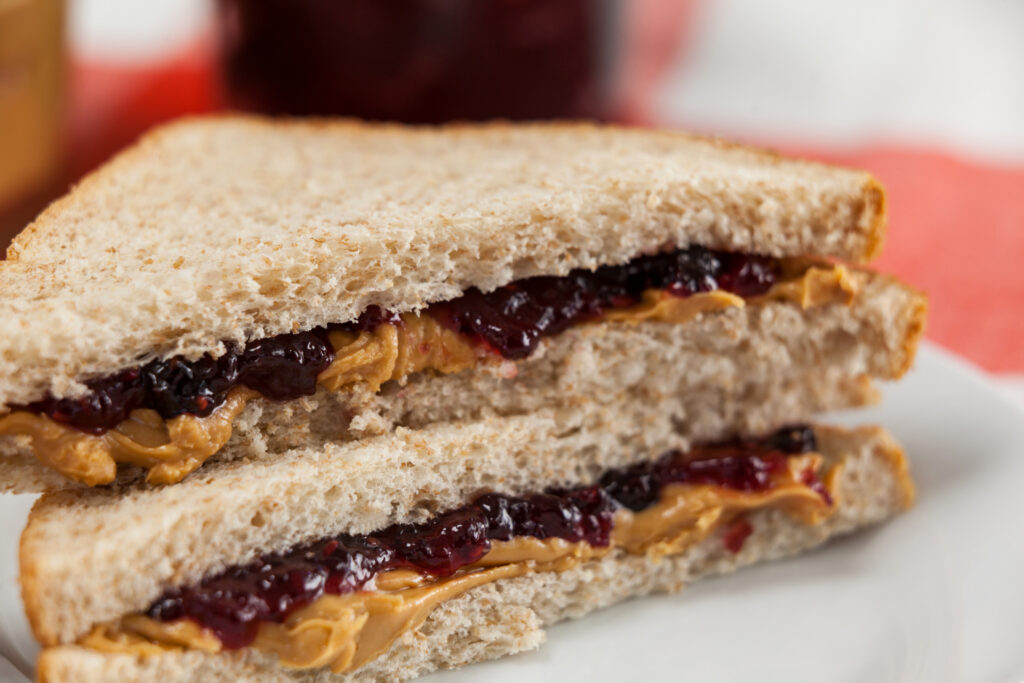 Back to School Lunches
Quick, easy to make, and always enjoyable, classic PB&J is sure to bring a smile to your kiddo's lunch time. Kick this classic up a notch with Crofters Organic Jams, made with one-third less cane sugar than a preserve, and available in several scrumptious flavors including Raspberry, Strawberry and Berry Harvest.
Justin's Peanut Butter contains high-quality, naturally delicious ingredients with amazing taste, texture and nutrition. Try the Classic Peanut Butter or add a twist with the Honey Peanut Butter.
Peanut-free environment? We've got you covered. Sunbutter, Wild Friends, and Once Again all have delicious sunflower butters that are sure to please!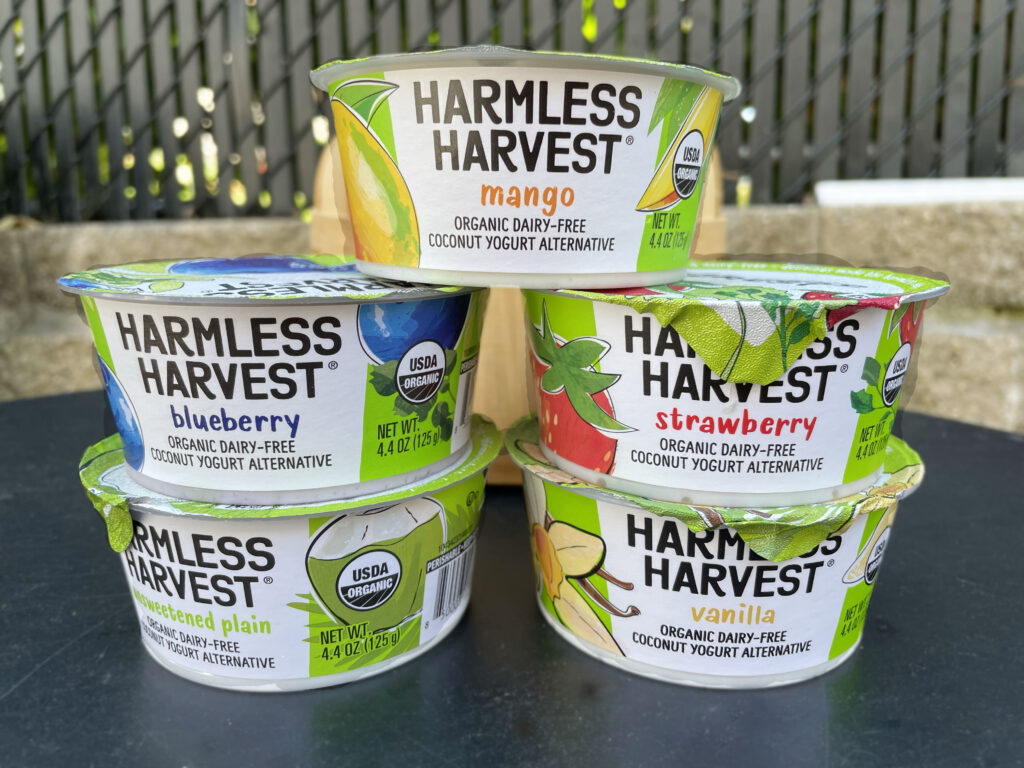 Harmless Harvest Yogurts
Harmless Harvest Yogurts are a tasty way to celebrate World Coconut Day! This plant-based yogurt is made with hand-scooped organic coconut meat and is naturally cultured with seven live and active yogurt strains!  Full of MCTs from coconuts, these yummy yogurts are available in unsweetened Plain, Vanilla, Strawberry, Blueberry and Mango.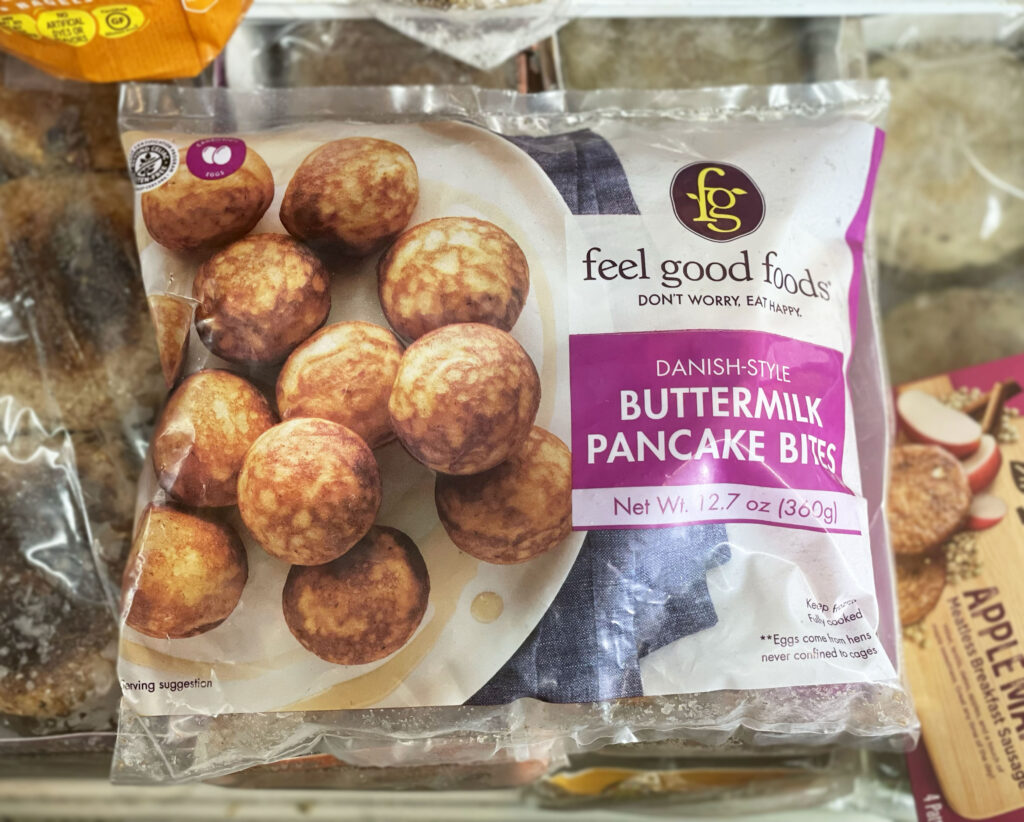 Feel Good Foods Pancake Bites
Brighten your morning with convenient, gluten-free Feel Good Foods Pancake Bites! A mini version of traditional Danish-style pancakes, these bites are light, fluffy, fun to eat, AND they're ready in minutes!
While you're at it, pick of some of their other awesome products including Egg Rolls, Mac and Cheese Bites, Mozzarella Sticks, and Three Cheese Bites!!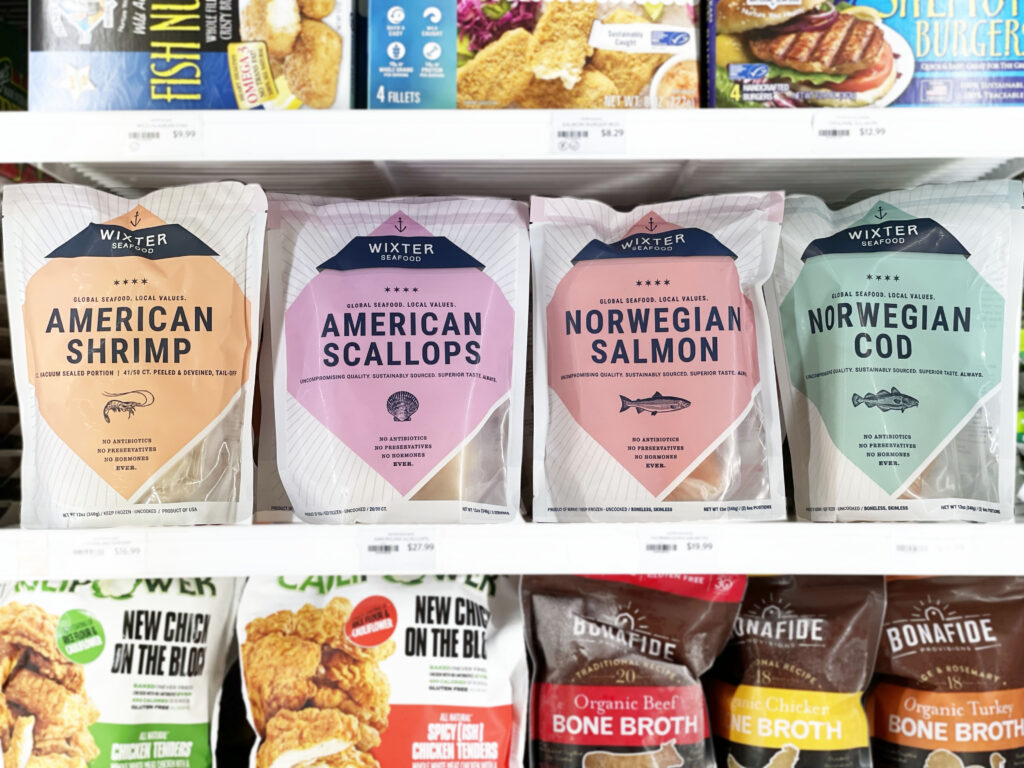 Wixter Seafood
Wixter Seafood locks in freshness and as much nutrition as possible by freezing their seafood immediately upon capture, creating the most flavorful products possible.
– American Shrimp: no added preservatives, sulfites, or phosphates
– American Scallops: low-calorie with 14 grams of protein per serving
– Norwegian Salmon: robust flavor, with 30 grams of protein per serving
– Norwegian Cod: lean fish with over 30 grams of protein per serving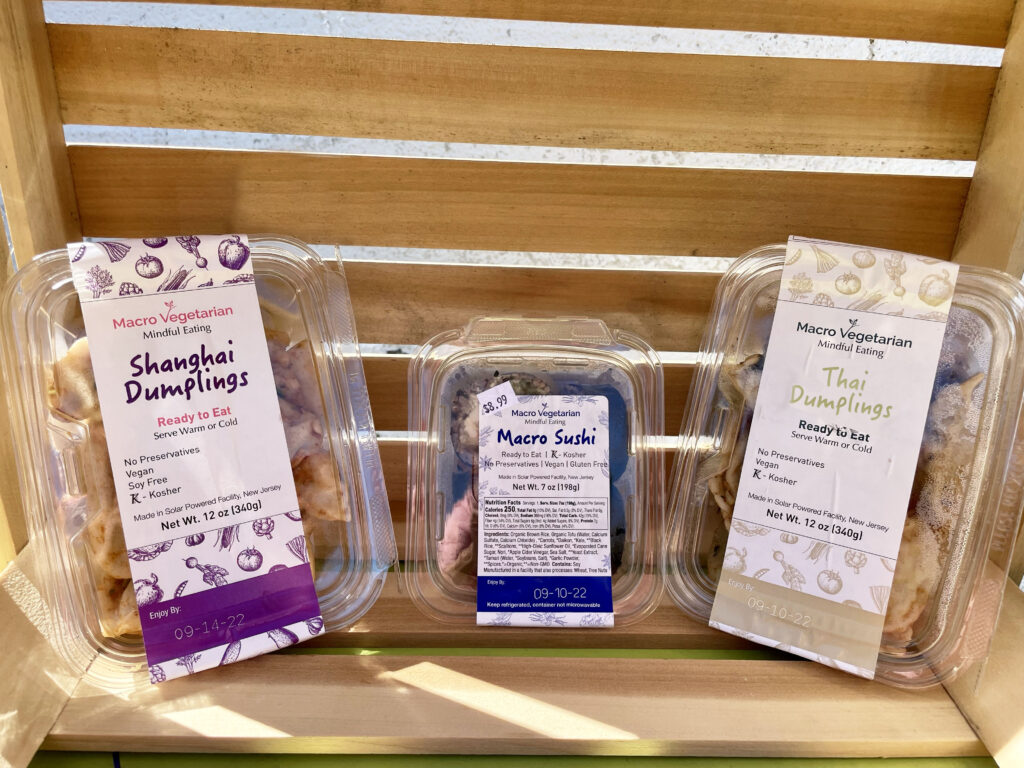 Macro Vegetarian Meals
Pre-packaged and ready to eat, these plant-based foods from Macro Vegetarian are perfect for a tasty, healthy bite on the go:  Vegan Macro Sushi, Vegan Shanghai Dumplings, and Vegan Thai Dumplings   Stop by the stocked Rising Tide Market plant-based fridge today!

Recipes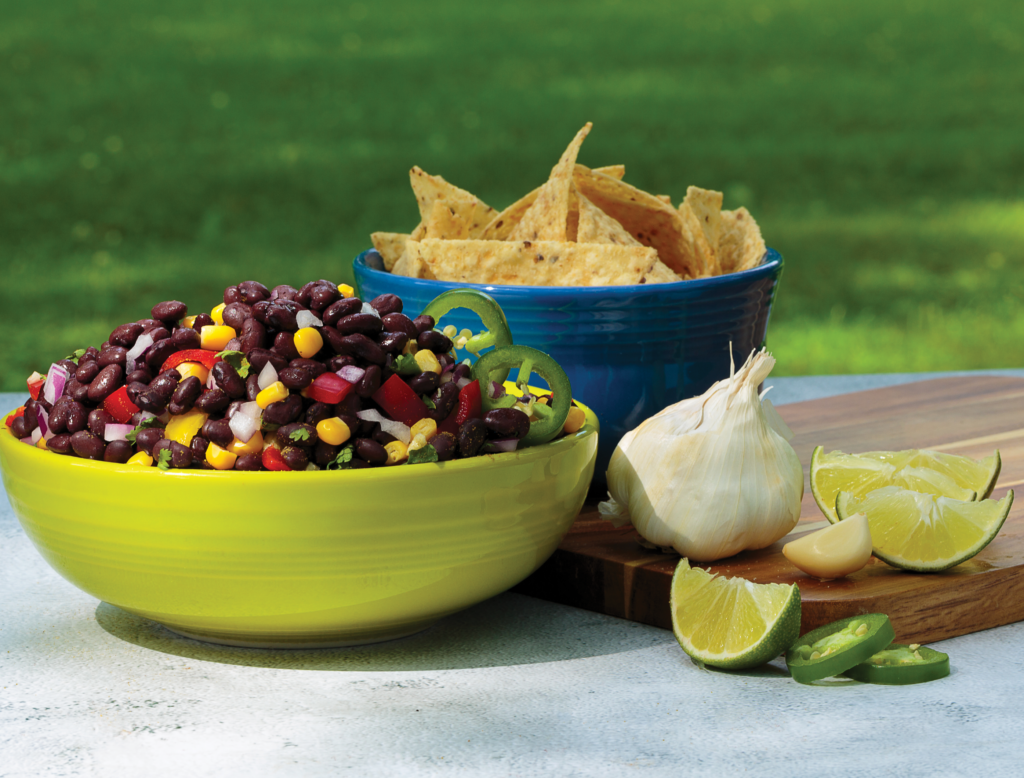 Fresh Corn and Black Bean Salsa
It's always a good idea to have a can of beans in the pantry. With a few fresh ingredients, canned black beans transform into a tasty fresh salsa. Perfect on its own, with some corn chips, or in your favorite taco.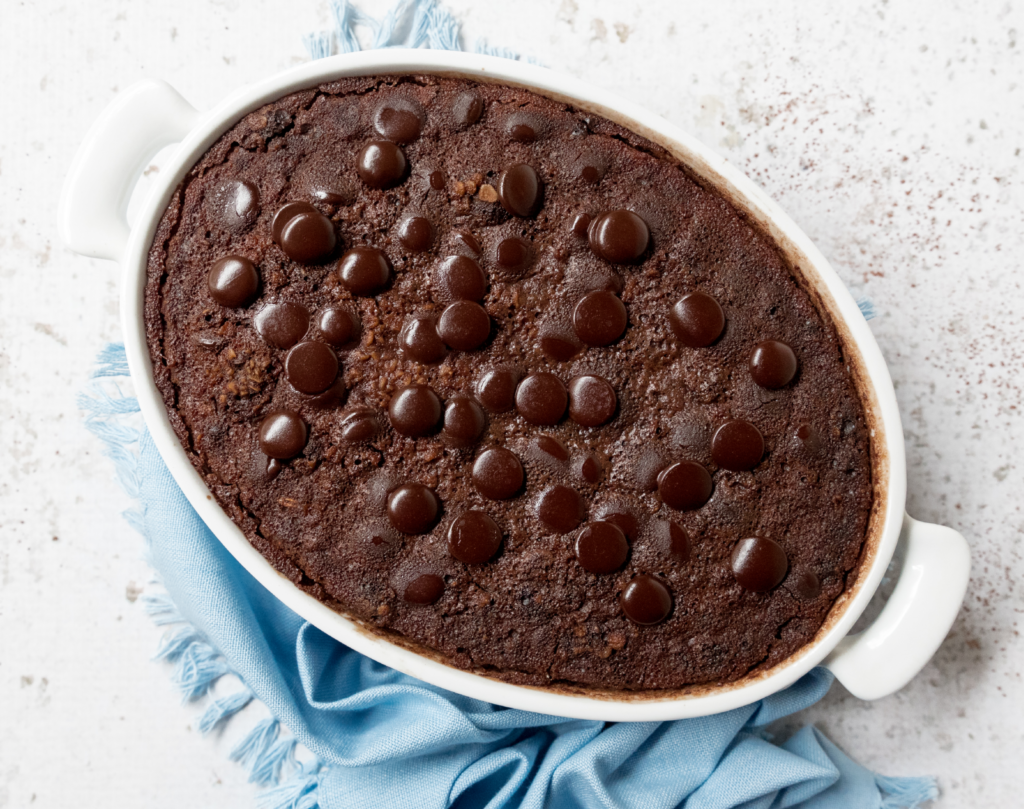 Brownie Baked Oatmeal
This Brownie Baked Oatmeal is the next best thing to eating cake for breakfast. With oats, chia seeds, and peanut butter, you'll feel satisfied through the morning. Sweet maple syrup and chocolate make this a decadent treat that may be just what you need to get out of bed when all you want to do is hit the snooze button. As the weather cools, there's nothing like a warm meal to motivate you. One batch of this oatmeal is perfect as a weekend breakfast for the whole family, or you can reheat individual portions throughout the week for a quick meal before work or school.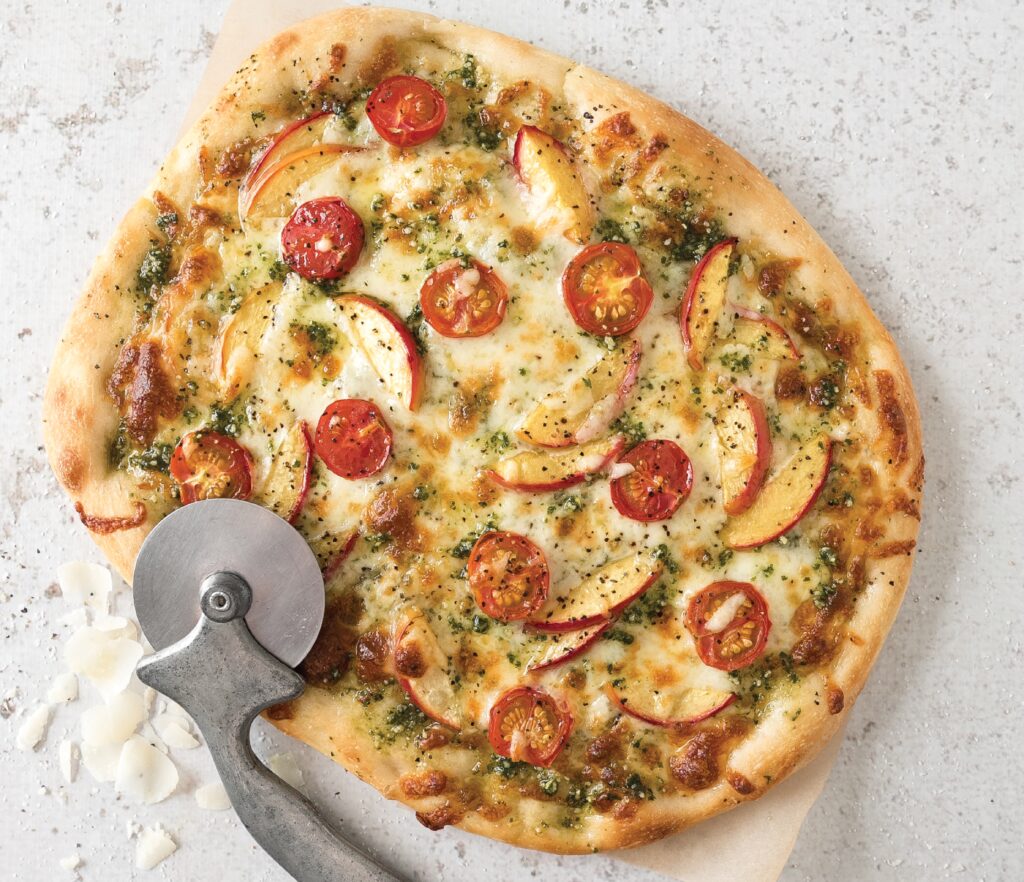 Tomato, Peach, and Basil Pesto Pizza
Stone fruits are such gems of summer produce! You've had them in dessert or right off the tree, but have you ever thought of putting them on pizza? Lean into the combination of sweet and savory with this tasty Tomato, Peach, and Basil Pesto Pizza. Utilize your favorite pizza dough and brush it with pesto, whether homemade with basil from your garden or prepared, it will be delicious either way! Arrange sliced tomatoes and peaches on top of generous amounts of mozzarella and parm. Bake until golden brown and enjoy a whole new perspective on summer fruit!