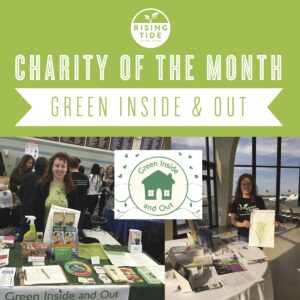 Charity of the Month – Green Inside and Out
With the mission to empower and educate consumers about better alternatives for low-environmental impact living, Green Inside and Out seeks to educate people on how best to protect themselves and the environment through their daily choices, for the benefit of all. Green Inside and Out seeks to remind us that sometimes things we use every day can be toxic to our health or the environment. Without a clean environment, life on earth, human or otherwise, is unsustainable. 
Founded by Beth Fiteni in 2011, Green Inside and Out is a Long Island based nonprofit that has several programs including a podcast,  radio show on WUSB 90.1fm, an educational blog, and a multitude of campaigns focused on Ecofashion, Toxins, Waste Reduction, and supporting a Vegan Lifestyle. 
We support this charity because it aligns well with our mission to serve and nourish our community through the products we sell and the knowledge we share. We strive to live a cleaner, healthier lifestyle with fewer toxins while reducing our environmental impact.
Refreshing, Warming Winter Recipes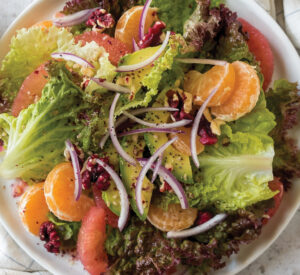 Detox Citrus Salad In wintertime, we relish those tart notes of the citrus that comes into season! Indulge in those great flavors as either a side to a fabulous meal or a wholesome stand-alone dish with this Detox Citrus Salad. This recipe is truly a feast for the senses with creamy avocado, crunchy onions and walnuts and juicy citrus. Soak in the detoxifying powers of not only the fruit but also the apple cider vinegar in the dressing and enjoy this refreshing winter salad.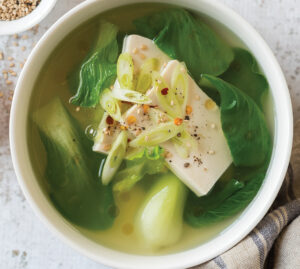 Miso Soup with Silken Tofu Although it comes together simply, you'll be wowed with the complex depth of flavor created in this soup! Kombu is a sea kelp native to Japan. It adds umami and rich nutrients to this dish. Garnish this brothy goodness with green onions, sesame seeds, and red pepper flakes for even more punch. This recipe would make an easy and delicious lunch or pair well with a more substantial dinner; whatever you're in the mood for!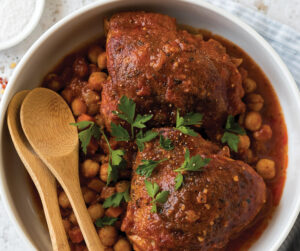 Berbere Chickpeas with Chicken Who doesn't love a good, hearty meal this time of year? Your kitchen will smell amazing as you simmer chicken thighs until they're falling off the bone. Utilizing Berbere, a spice often used in Ethiopia and Eritrea, this recipe boasts a lovely deep red color and bold flavor to wow the whole family. To make this recipe vegan, replace the chicken with extra firm tofu, and reduce the simmering time to 20 minutes. Serve with rice or your favorite grain to complete this delicious, aromatic meal.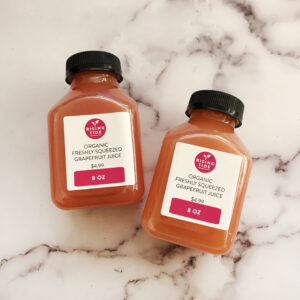 Happy New Year!
Get your New Year started right with a system reboot, reset or just a quick immune boost.
Enjoy all of the immune-boosting benefits Grapefruit has to offer with our freshly squeezed Grapefruit Juice, found in the RT Deli Grab and Go. Rich in nutrients, antioxidants, and fiber, Grapefruit is one of the healthiest citrus fruits available.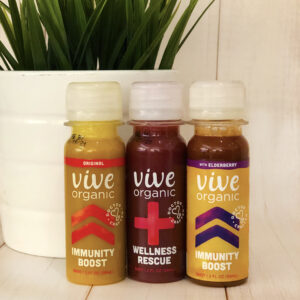 Support your system with Vive Organic Wellness Shots packed with a plant-powered, doctor-crafted immunity boost. Try the Original Immunity Boost, Immunity Boost with Elderberry, and the Wellness Rescue – all on sale for the month of January!
Smoothie of the Month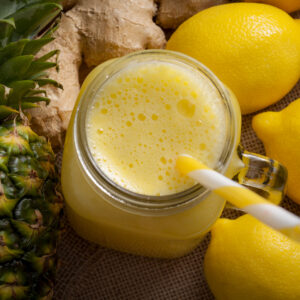 Tropical Detox – Made with 100% Organic Ingredients
Dreaming of a vacay but can't really get away? Enjoy your staycay with this tropical, tasty, nutrient-rich smoothie. (Oh, and bonus – these ingredients will help you detox from the indulgent past few weeks you might have enjoyed. We're not judging.) 
Mango  

Pineapple   

Coconut Milk   

Lemon   

Ginger   

Chia Seeds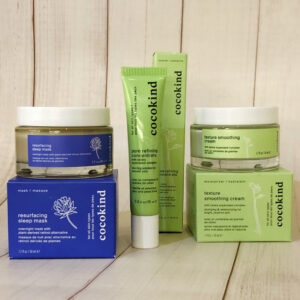 Featured Brand – Cocokind
Searching for clean, conscious skincare? Pick up some of these new items from Cocokind now available in our Health and Beauty department: Resurfacing Sleep Mask, Pore Refining Concentrate, and Texture Smoothing Cream.   ⠀
We love Cocokind products not just because they are great for your skin, but also because they're non-toxic, sustainable and cruelty-free.
Supplement Guide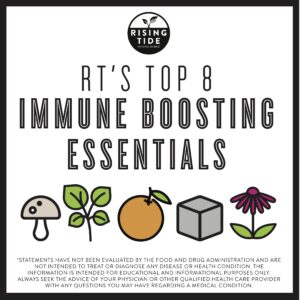 Now is the perfect time to explore potential benefits of the various supplements available. Our expert staff put together the top eight immune boosting essentials to take the guesswork out of choosing the right ones. If you have any questions just ask one of the Supplement Steves in the store!