From American Heart Month to Valentine's Day and the Big Game, Rising Tide has everything you need for a fabulous February!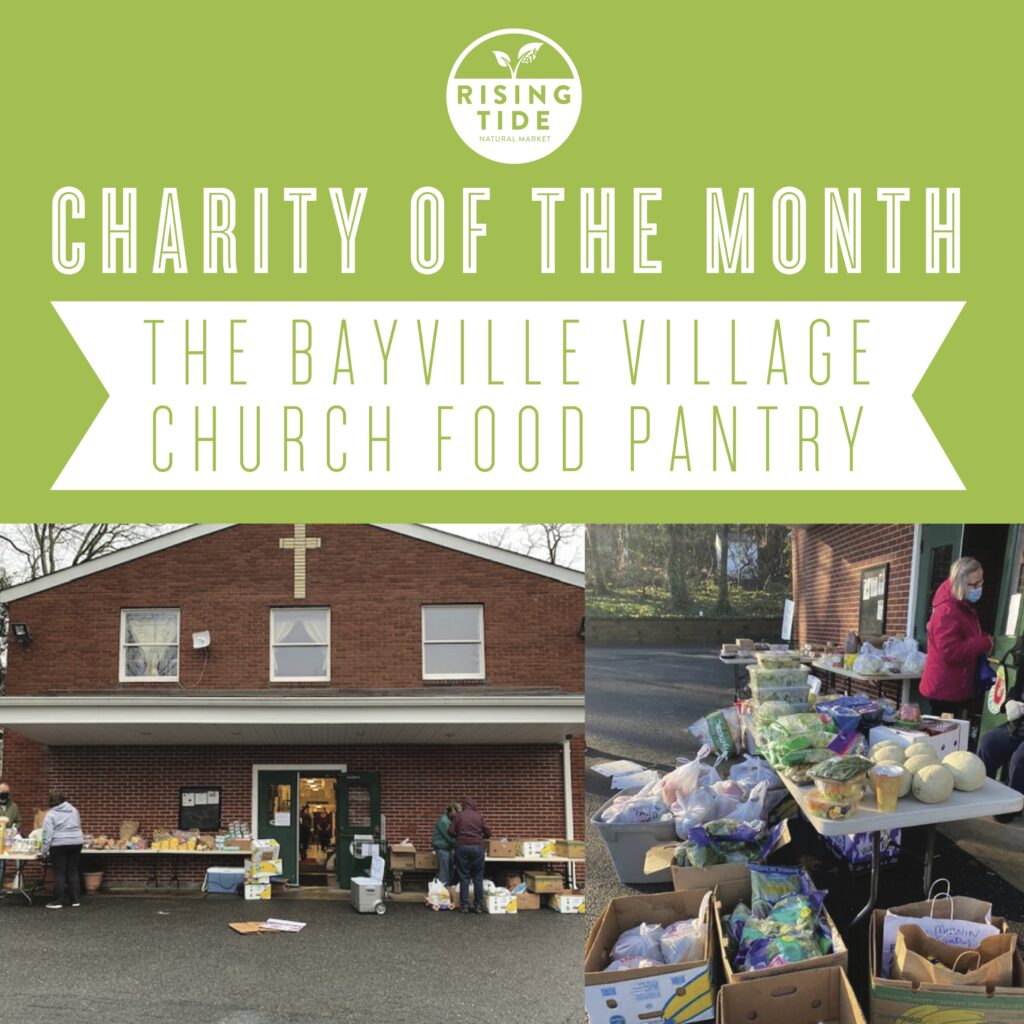 Charity of the Month – Bayville Village Church Food Pantry 
The Mimi Mernin Food Pantry (aka the Bayville Village Church food pantry) was started as a small outreach service almost 20 years ago and operated out of a small shed at the rear of the church.  Until recently, they solely relied on private donations.  With the onset of the coronavirus, the Food Pantry expanded their services and moved to a conference room in the Village Church.  Presently, they are serving about 50 families/200 individuals per distribution date, offering dry goods, produce, meats, dairy items and more. Rising Tide is proud to assist the Bayville Village Church Food Pantry through our Bring Your Own Bag program.
Featured
Get Ready for Game Time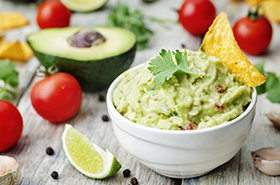 It doesn't matter who you root for, we're all fans of savory snacks. Prepare your own private party with all the usual game-time favs.   
Get started with some homemade Guacamole – pick up all of your dip needs from our 100% organic produce department, or feel free to grab some pre-packed guac in our grab and go, we won't judge. Snag some Garden of Eatin Corn Chips and Cadia Salsas (both on sale now) to complement your creation. 
Looking to switch it up a bit? Try Wholly Veggie Buffalo Cauliflower Wings, or Mozzarella Sticks and Mac and Cheese bites from Feel Good Foods. Both available in the RT freezer.
Move on to a favorite Sunday game staple – buffalo wings.  D'Artagnan's Green Circle Chicken program features ABF, vegetable fed, certified humane, free-range and air-chilled chicken, raised on environmentally responsible small family farms.  You can TOTALLY taste the difference in this delicious chicken! Pick up some hot sauce (try our fav local Halesite Habanero for an extra kick) or dry seasoning (we suggest Noble Made's Buffalo seasoning) and get cooking. You can also follow this quick and easy recipe for Truffalo™ Wings.
Short on time? Check out our Catering Menu and let us do the work for you.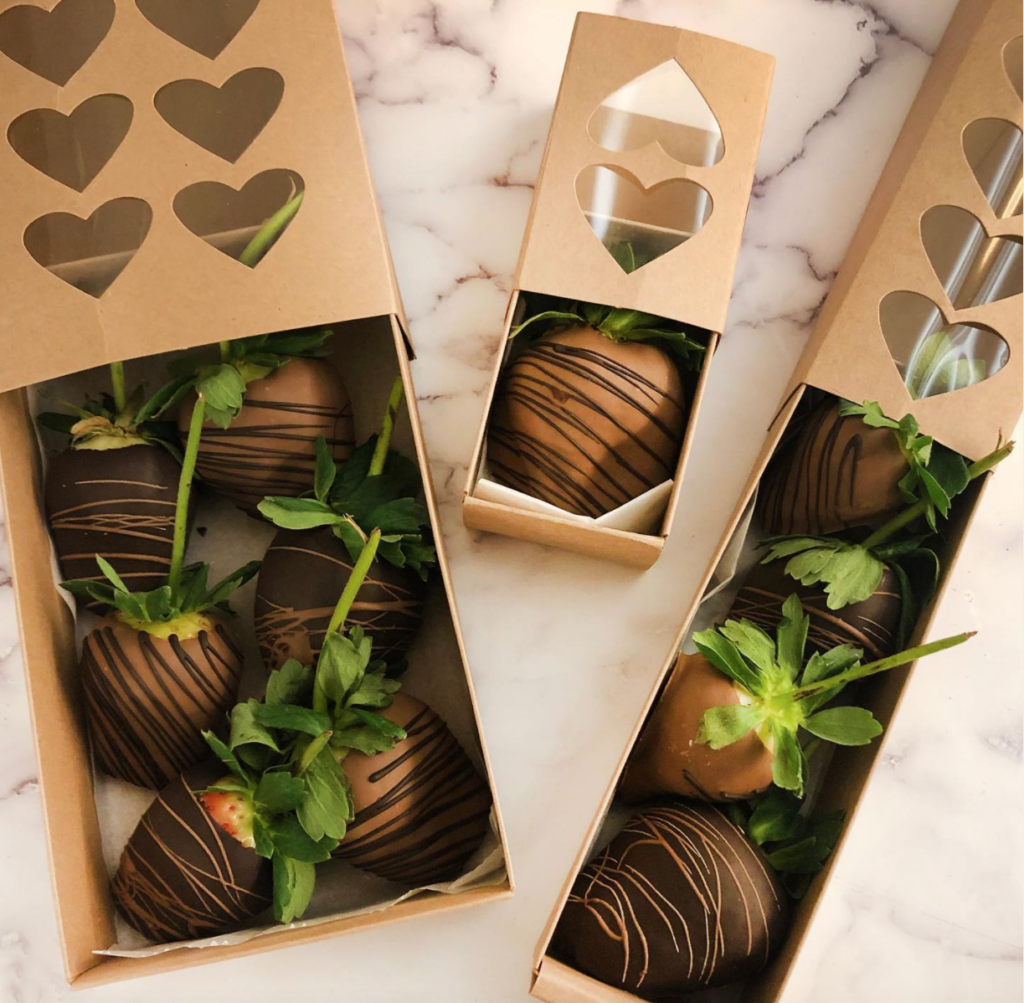 Valentine's Day
Grab all of your Valentine's Day essentials from candy and candles to bath bombs and flowers, here at Rising Tide! Take a look at our Valentine's Day Gift Guide featuring RT's perfect picks for your valentine. We will also have decadent, deliciously hand-dipped Belgian chocolate covered strawberries, made in collaboration with COCO Confections (our fav local boutique chocolate and coffee shop!)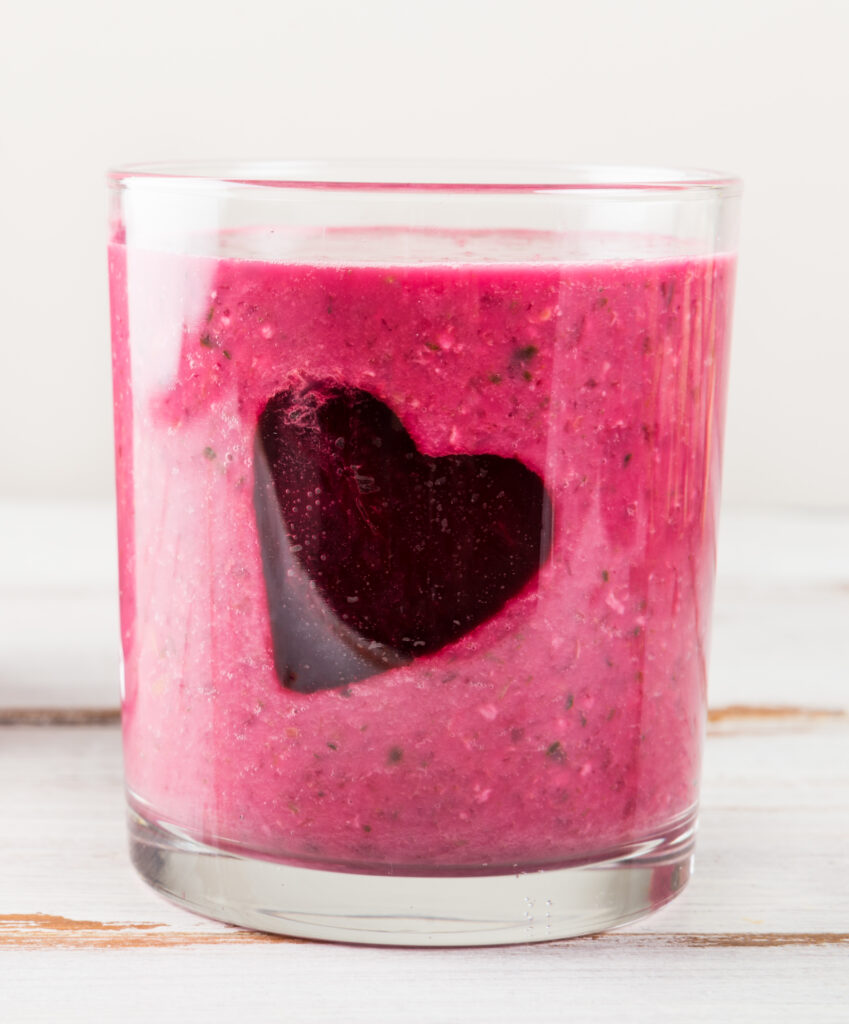 Smoothie of the Month
February is all about the heart – and we love our customers.  It's a perfect time to sip some heart-healthy happiness with our Heart Beet Smoothie. Made with organic ingredients: Mango, Strawberries, Juiced beet, Turmeric, Cayenne pepper and Coconut water.

Recipes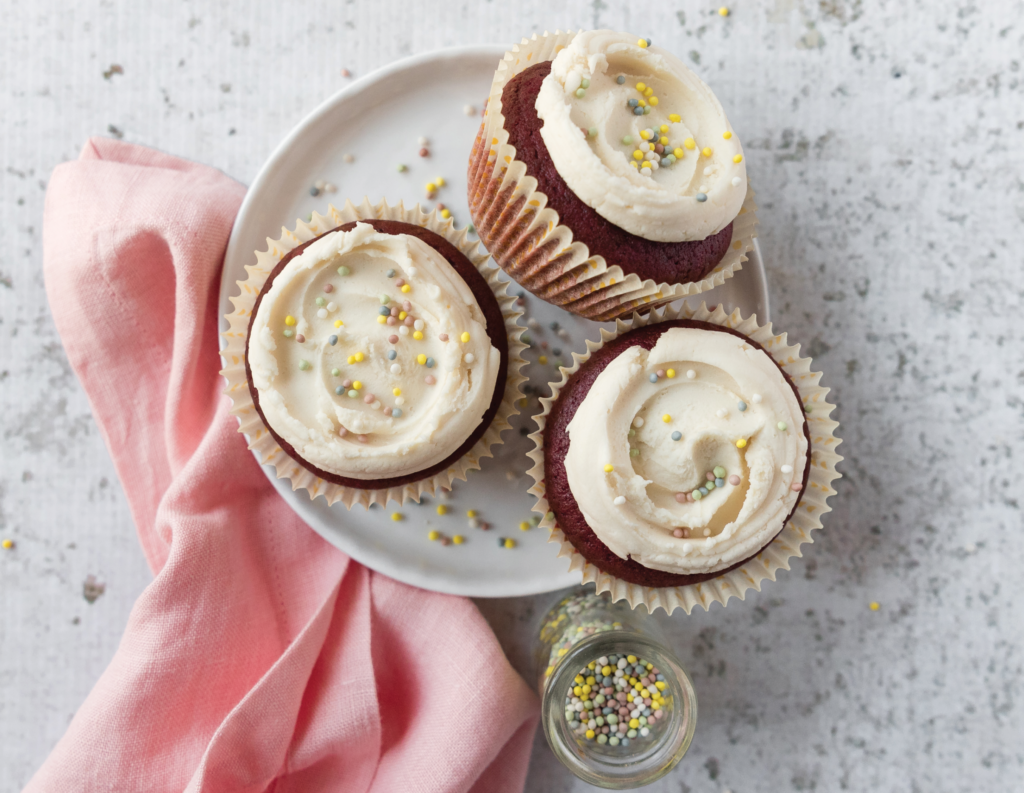 Beet Velvet Cupcakes
Beets are the perfect source of earthy sweetness without using any refined sugars. The natural color from red beets eliminates the need to use any food coloring to achieve a red color. If you use a plant-based milk instead of water in the recipe, your cupcakes will turn out more pink than red. With the rich flavor of chocolate, even beet-skeptics will find something to love in these beet velvet cupcakes. If you choose to share, no one will know the secret ingredient unless you tell them.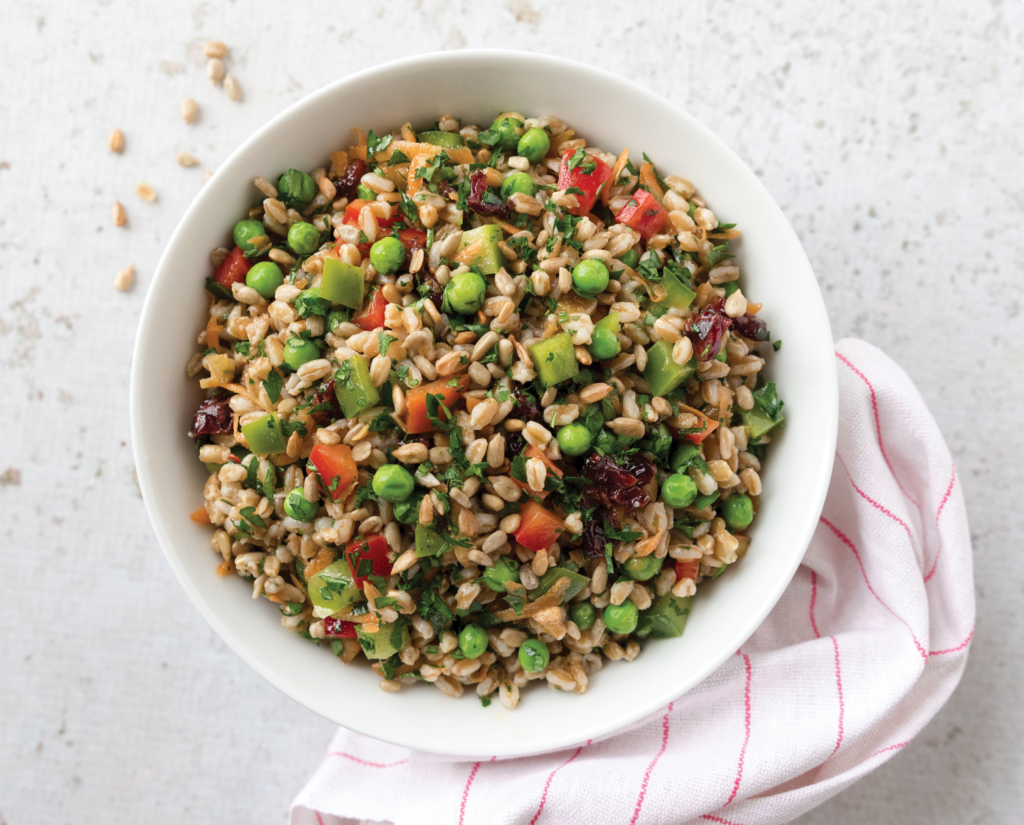 Alpha Omega Salad
Farro is a great grain to have in your pantry. Also known as emmer wheat, farro is a source of protein, fiber, and minerals. Plus, a 20-minute cooking time is nearly half of some other whole grains. Try it hot in soups or sides, or cold, like in this colorful alpha omega salad. It makes packing healthy lunches a snap! Make a batch of the salad and portion it into individual containers for the week. Your future self will thank you!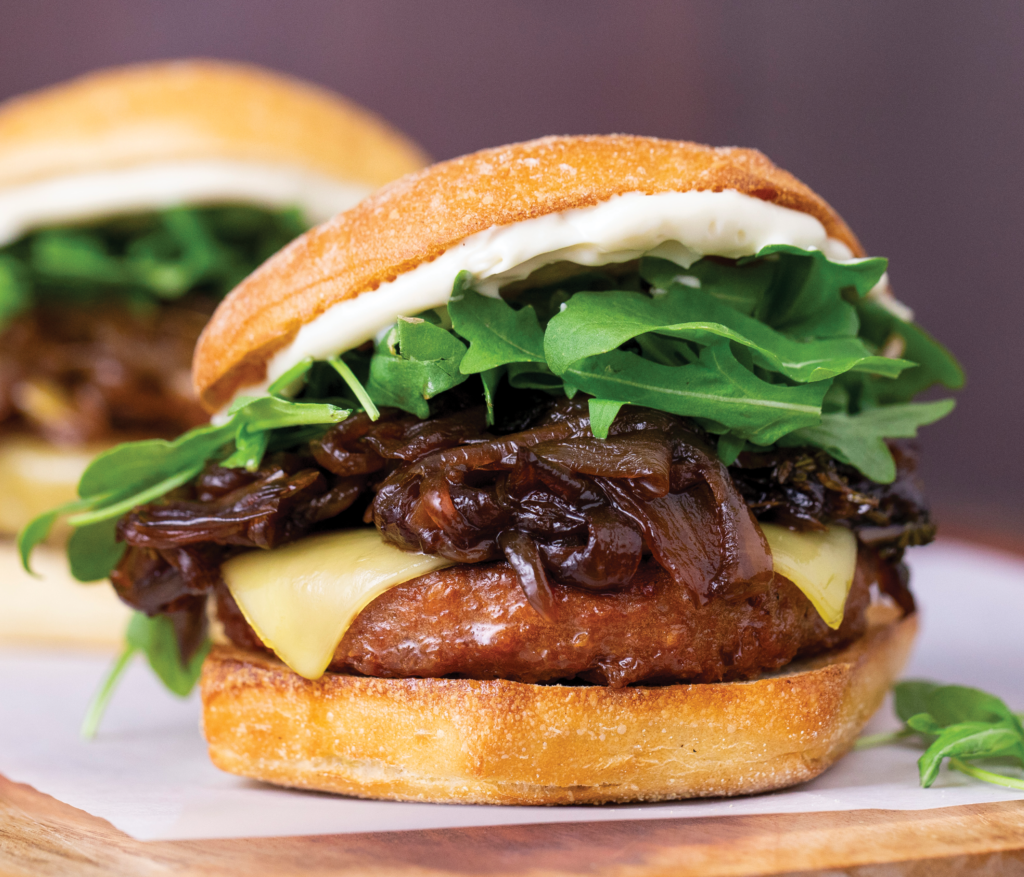 Caramelized Onion & Aioli Beyond Burger
Elevate burger night by topping Beyond Burgers with caramelized onions and garlic aioli. There's no shortage of flavor here!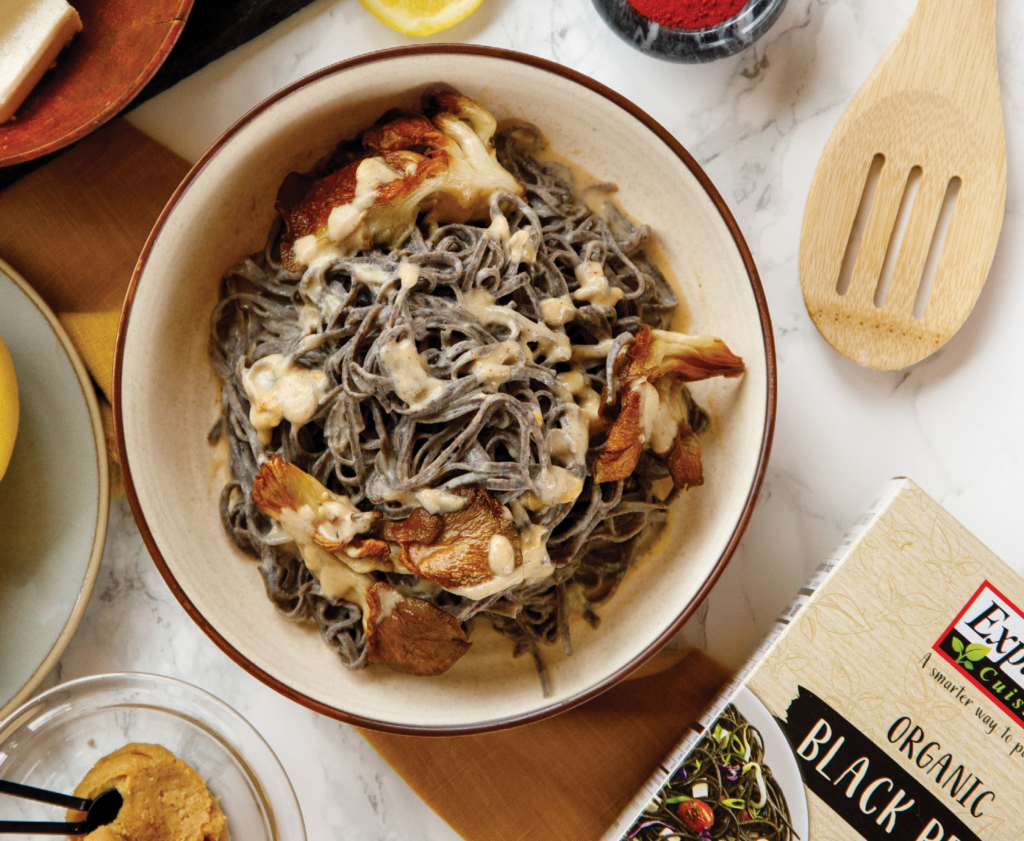 Creamy Vegan Spaghetti Carbonara
Crispy mushrooms and a complex, rich sauce come together to re-imagine a classic dish. Lighter than traditional carbonara recipes, but with plenty of protein to keep you satisfied. This is a smarter way to pasta.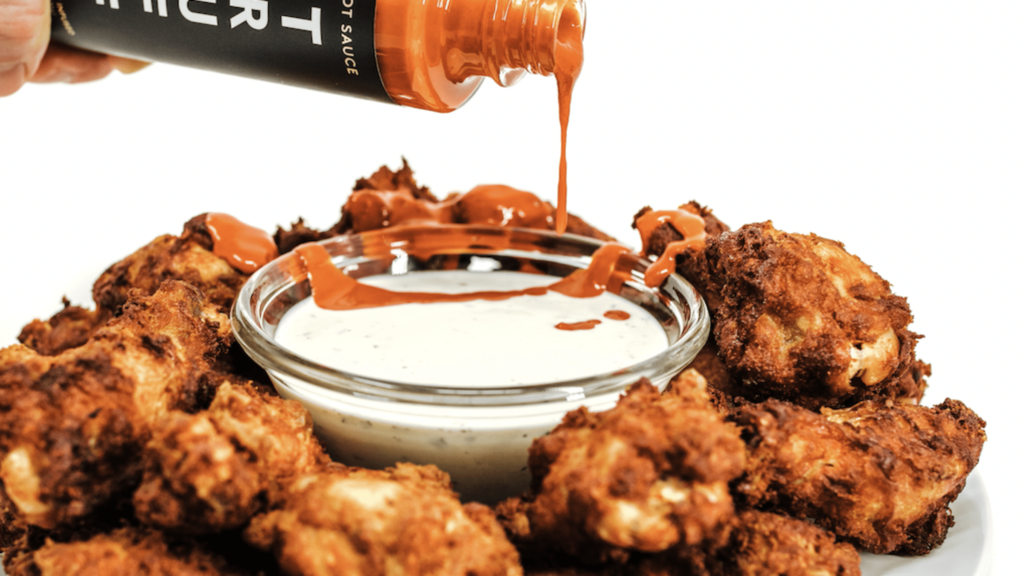 Truffalo™ Wings
Super quick and easy, this game day app combines D'Artagnan's amazing Green Circle chicken wings with the delicacy that is TRUFF's Signature Black Truffle Hot Sauce. It will truly take your wing game up to the next level.
Heart Health
American Heart Month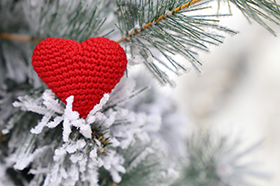 February is American Heart Month, bringing attention to how we can motivate ourselves and each other to adopt healthy lifestyles that may help prevent heart disease. 
Heart disease is the number one cause of deaths for most groups, affecting all ages, genders, and ethnicities. Luckily, there are some simple behavior changes that may prevent heart disease, including not smoking, maintaining a healthy weight, controlling blood sugar and cholesterol, managing high blood pressure, increasing physical activity and getting regular checkups. 
Let's focus on some of the highest recommended supplements that support heart health.
Bluebonnet Ubiquinol contains the active form of CoQ10, Ubiquinol. CoQ10 is an antioxidant that supports cellular and cardiovascular health.*
Natural Factors Garlic +Reishi has 4.5 odor controlled garlic cloves per capsule, providing support for the immune and cardiovascular systems.*
Wiley's Bold Heart delivers 2000 mg of plant sterols per serving in a vegan solution for heart health.*
Stop by the Rising Tide supplement department and as always, if you have any questions just ask Steve!
*These statements have not been evaluated by the Food and Drug Administration. This product is not intended to diagnose, treat, cure or prevent any disease.
Local Delivery Available!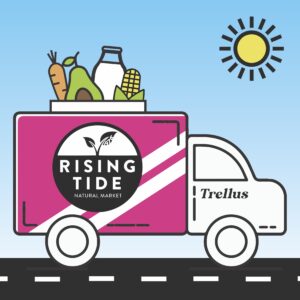 We're happy to provide our customers with the most convenient and flexible shopping experience through our online shopping and curbside pickup option. But now we are even more excited to announce that Rising Tide has partnered with Trellus to bring you same-day local delivery! Read more about how this works here.