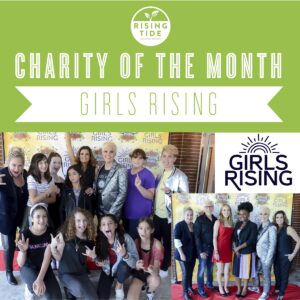 This nonprofit organization was created by the Sea Cliff-based all-female rock band, Antigone Rising, to empower and inspire girls and LGBTQ kids to pursue careers in STEAM fields.
Girls Rising uplifts kids and builds self-esteem by sharing personal stories at outreach workshops and live performances. Included at their workshops are inspirational special guests from other STEAM fields to create a panel of diversity. Girls Rising awards grants and scholarships to students in underserved school districts, and provides kids with opportunities through their Girls Rising Music Festival.
We agree with Girls Rising: girls and LGBTQ youth need to see strong role models they can emulate and identify with in positions of leadership. Girls Rising's outreach workshops aim to do just that by bringing successful women and queer people of all ethnic backgrounds to their attention.
RT Deli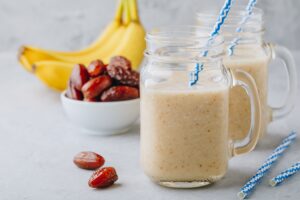 Smoothie of the Month
Spark your sunny day with our naturally sweet, rich and filling Summer Date Smoothie. We suggest adding a vanilla protein powder to make it the perfect meal on the go!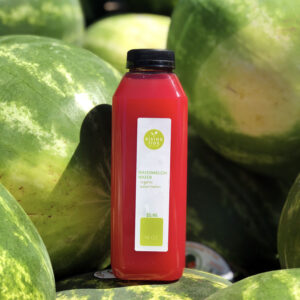 Watermelon Water
Did you know that a watermelon is actually classified as a fruit AND a vegetable? How cool is that!? Come by the store and try our refreshing, electrolyte-packed Watermelon Water! Not only is it so delicious, but Watermelon juice is also believed to relieve muscle tension and is rich in many vitamins.
Father's Day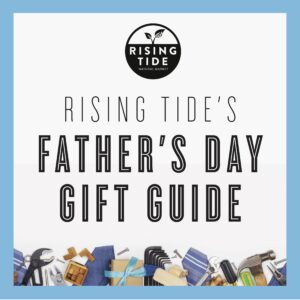 We have plenty of gift options for Dad! Take a look at some of our recommendations in our Father's Day Gift Guide.  And for a Dad-approved BBQ, check out our variety of grilling meats and plant-based options, including our 100% organic produce department.
Health and Beauty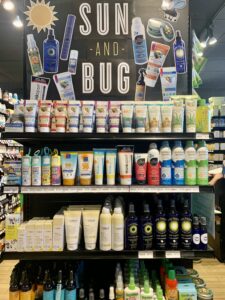 The sun is getting stronger and the days are getting longer!
Check out our array of safe, natural and effective sunscreens.
Whether you're looking for natural and safe protection for babies and kids, or more water-resistant sunscreens for surfing & other sports, many of our mineral sunscreens provide safe broad-spectrum protection with zinc oxide.
A few of our favorite brands? Badger, MyChelle, and All Good sunscreen.
As with all of our products, we are diligent about reviewing the ingredients in our Health and Beauty items. Recent reports have shown that many popular brands do include this potential carcinogenic in their sun protection products. We encourage you to read more about this by viewing this article. Stay sunny and safe!
Buzz off!
Warmer weather means the bugs are out and about! Protect yourself with Quantum Buzz Away – The leading DEET free bug spray that's both plant-based and effective!
DEET free
Proven effective
Family Friendly
Plant-based protection
Produce
We take great pride in our 100% Certified Organic produce department—the only one in the area. We favor small, local growers wherever possible, and are continually building these relationships in order to expand our offerings to our customers (and support local farmers!). We define local as any farm or food purveyor within 300 miles of the store. But we also offer hyper local fruits and vegetables from Long Island when available.
Here's a look at what's in season now:
Peaches, White Peaches
Nectarines
Black Plums
Pluots
Cherries
Melons
Cantaloupe
Watermelon
Blueberries
Recipes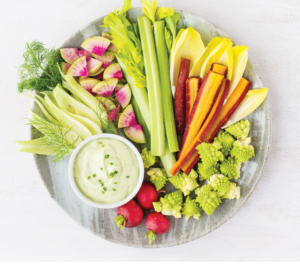 Avocado Kefir Dip
Originally calling for buttermilk, this tangy dressing substitutes Redwood Hill Farm's plain kefir in this ranch dressing recipe. Nutrient-dense avocados lend a velvety texture and vibrant hue to the dressing. It can be used as a dip for raw vegetables, tortilla chips, or over salad greens!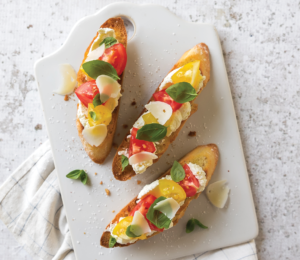 Homemade Ricotta Cheese
It's June Dairy Month and what better way to celebrate than with homemade cheese? Making your own cheese might seem intimidating, but this recipe for homemade ricotta cheese couldn't be easier. There are seldom ingredients as versatile as ricotta with the ability to lean sweet or savory. In less than an hour, you'll have the perfect base for lasagna, ricotta lemon pancakes, or even a cheesecake! With only a few ingredients, the quality of each will shine through. This spreadable cheese is equally at home dolloped on a grilled bread for bruschetta or folded into a crepe. Add it to your next charcuterie board and impress everyone with your homemade cheese!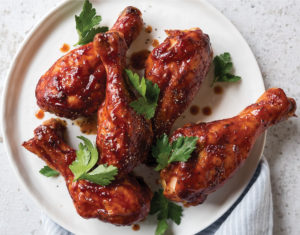 BBQ Chicken
With BBQ chicken, there is no need to complicate things. We suggest chicken legs for this recipe, which will feature drumsticks and thighs for a juicy, flavorful dish. Basting the chicken near the end of cooking time ensures great flavor without burning the sugars in the sauce. Use your favorite prepared barbecue sauce to make this a weeknight friendly meal. There's no need to wait until the weekend to fire up the grill. And with this simple summer staple, you'll surely be the grill master!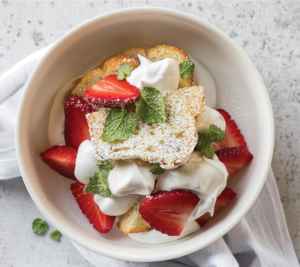 Easy Summer Trifle
Make the most of strawberry season with this Easy Summer Trifle! By layering ripe berries (or your favorite summer fruit), poundcake, and lightly sweetened whipped cream, you create a stunning dessert centerpiece that can be made ahead of time. To make this recipe dairy-free, choose a vegan poundcake and make the whipped cream with coconut cream. Whichever whipped cream you make, be sure the ingredients are well-chilled before whipping! Garnish with mint and powdered sugar for an elegant summertime treat.
Local Delivery Now Available!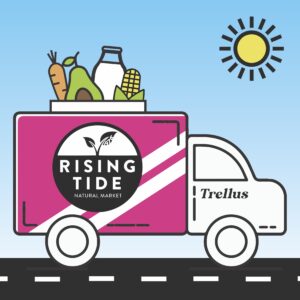 We're happy to provide our customers with the most convenient and flexible shopping experience through our online shopping and curbside pickup option. But now we are even more excited to announce that Rising Tide has partnered with Trellus to bring you same-day local delivery! Read more about how this works here.