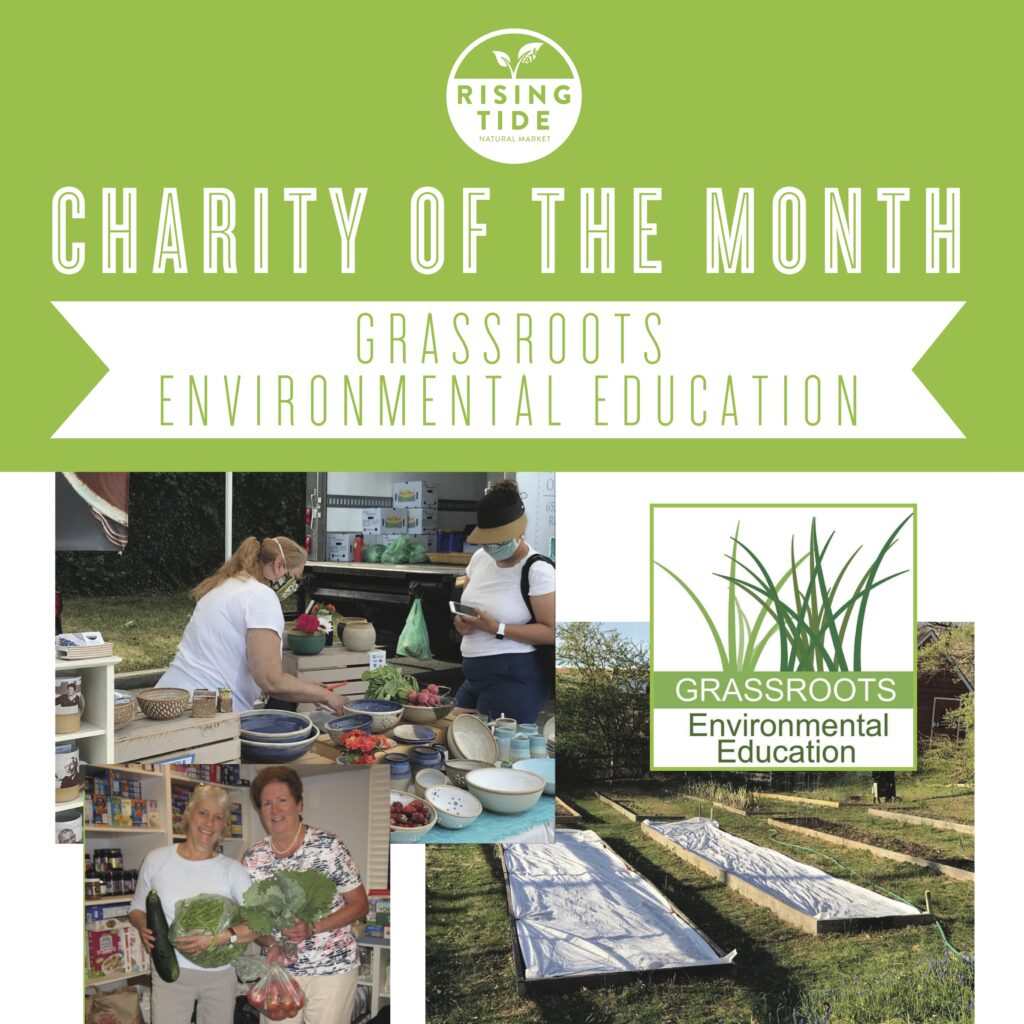 Charity of the Month – Grassroots Environmental Education
The mission of Grassroots Environmental Education is to inform the public about the health risks of common environmental exposures and to empower individuals to act as catalysts for change in their own communities. We strive to accomplish this using science-driven arguments for clean air, clean water and a safe food supply, and for stricter regulation of chemical toxins. We believe that positive and lasting change is best accomplished through grassroots initiatives.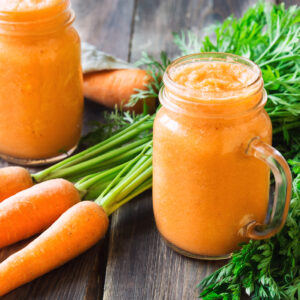 Smoothie of the Month – Spring Glow
Get glowing with this nutritious and delicious smoothie. With ingredients that are vitamin-rich, anti-inflammatory, skin-boosting and chock full of omega-3 fatty acids – this smoothie will cure your spring fever! Made with 100% organic ingredients: Carrot, Ginger, Mango, Strawberry and Flax Meal.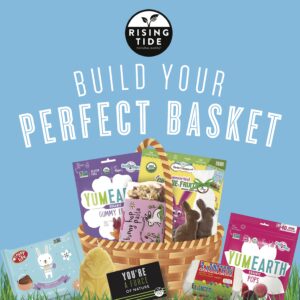 Easter
From traditional chocolate bunnies to unique candles and great gift cards, you can build the perfect basket with these goodies available at Rising Tide. And even better – you can do so online!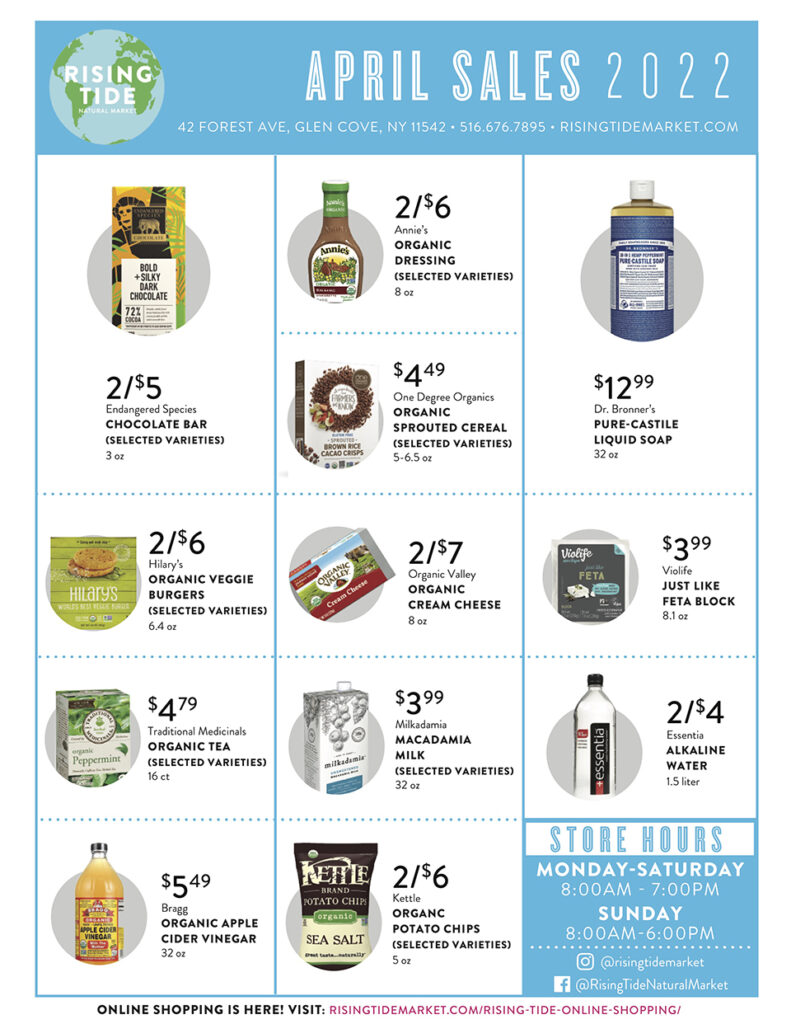 Sales Flyers
Check out our monthly sales and specials on all of our items, including dairy, grocery, supplements, seasonal items…all at great prices! We also have weekly produce sales highlighting the best items in season from our 100% Organic produce department.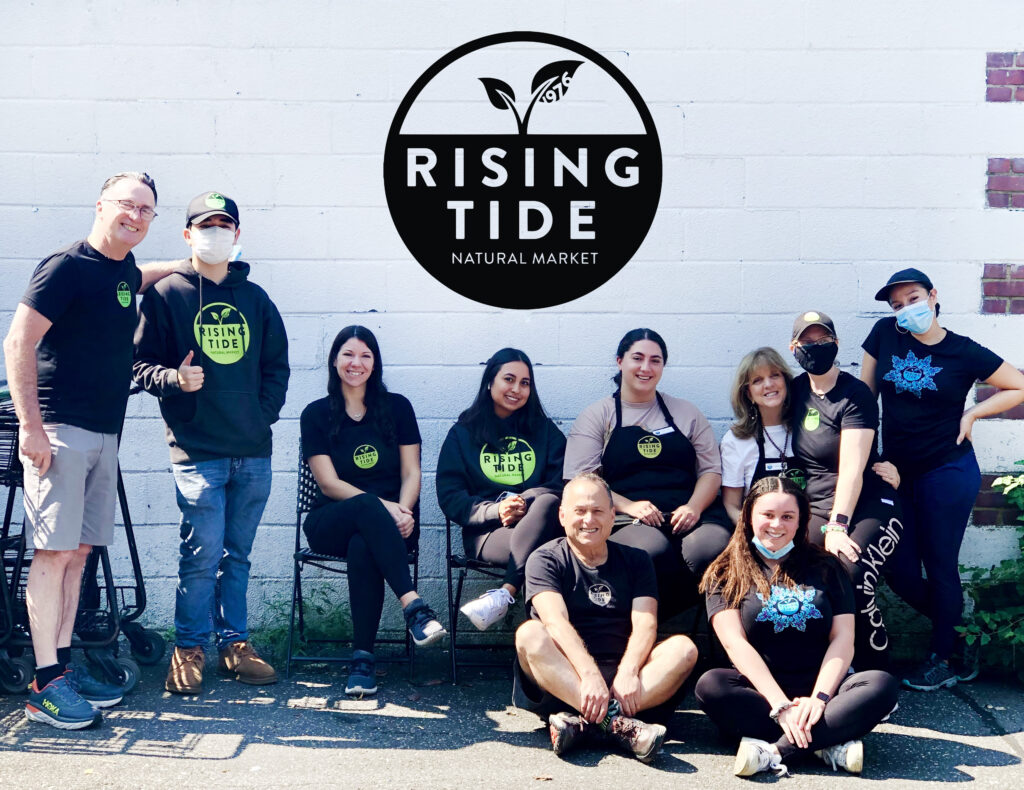 We're Hiring!
As Rising Tide's Assistant Grocery Manager, you will support the Grocery Manager in executing all promotions, merchandising, buying, and customer service. This job is perfect for someone who loves people, thrives in retail environments, and has a strong interest in the natural food industry. For the right person, there is also ample room for advancement into a full management position. Apply Now
Featured Products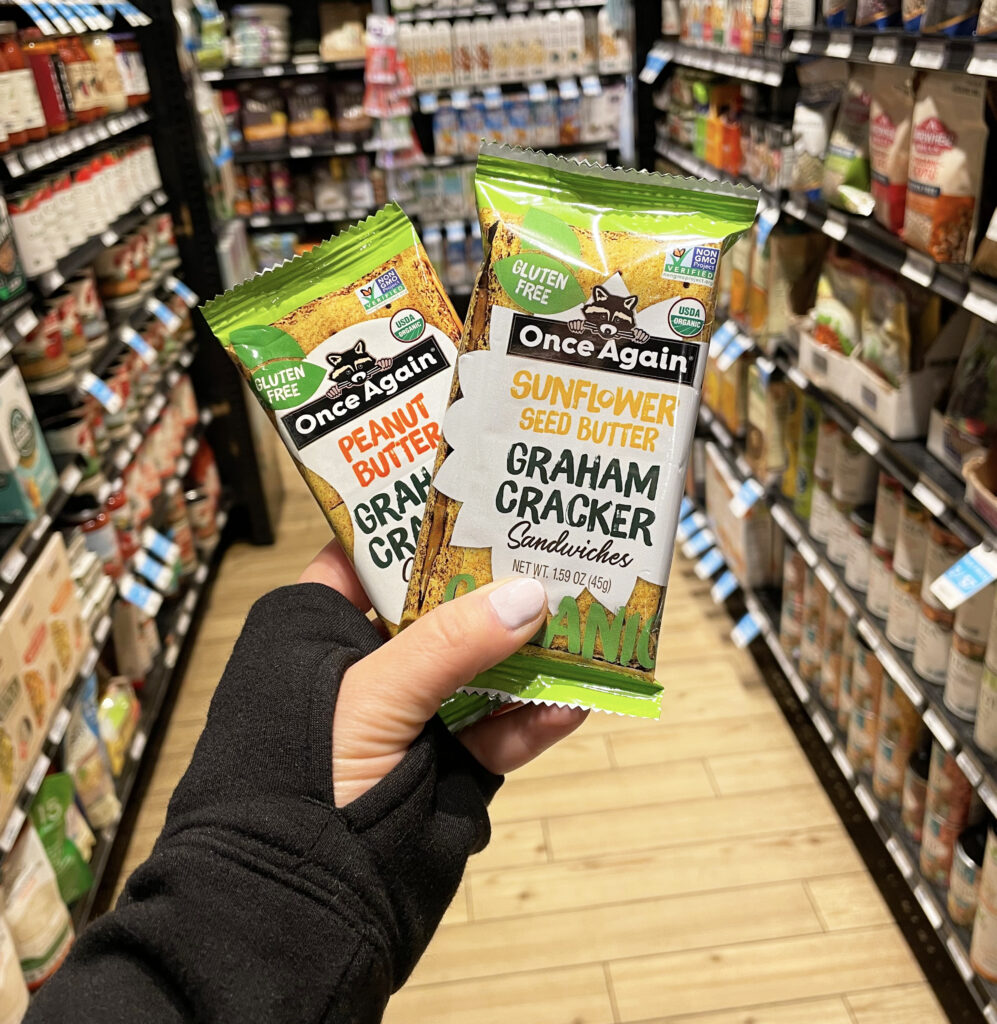 Lunchbox Staples
Looking for the ideal snack to add to your kiddo's lunch box? Heading out the door and need a quick pick me up? Want a tasty sandwich cracker to enjoy in the office? Once Again Sunflower Butter and Peanut Butter Stuffed Graham Crackers are just perfect for on the go! Come by Rising Tide and grab a few of these NEW snacks today!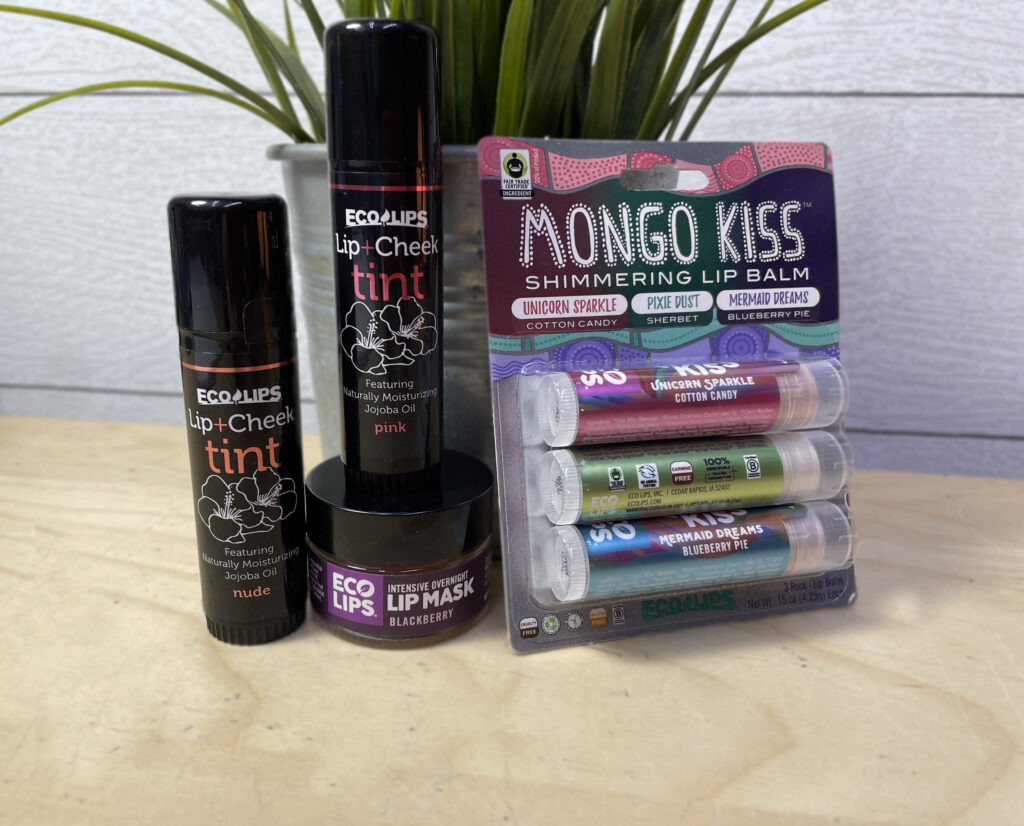 Eco Lips
It's time to let your spring smile sparkle! These awesome products from Eco Lips will make your pout pop!  Start by getting your lips ready for some beautiful hues with the super nourishing and moisturizing Intense Overnight Lip Mask. Move on to Mongo Kiss Shimmering Lip Balms – perfect for the young (and the young at heart!) With sparkles and delicious flavors, the natural minerals in these lip balms provide colors that change according to your lip tone. Looking for the ultimate multi-tasker? Try the vegan Lip and Cheek tints, providing the perfect pop of color with a smooth and lightweight formula.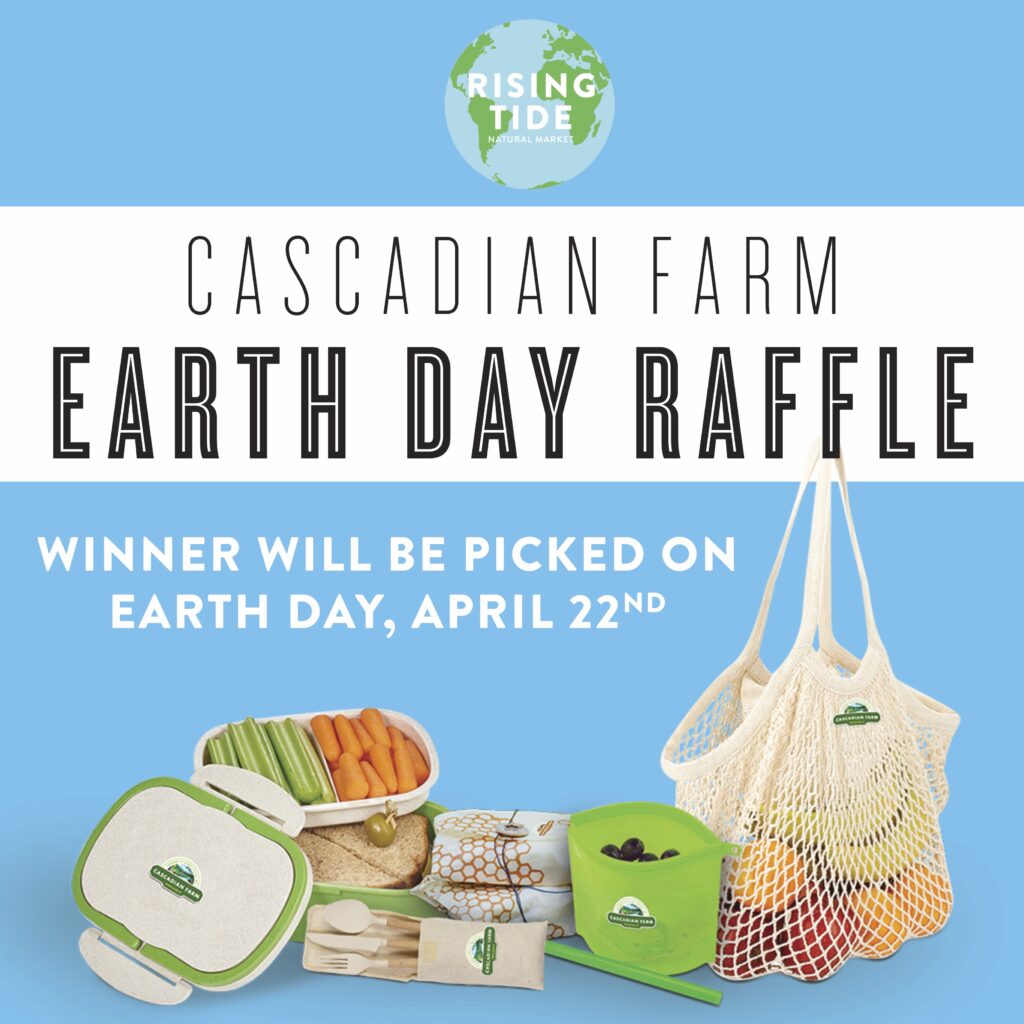 Cascadian Farm Earth Day Raffle
Stop by the store to sign up for a chance to win a Cascadian Farm Sustainability Giftpack,  including a cotton market bag, bamboo cutlery set, reusable food bag, Bee's Wrap, and a reusable lunch box, valued at $65!  Winner announced on Earth Day 4/22/22!
Don't forget to add Cascadian Farm Cereal, Granola and Granola Bars to your basket while you're at it!
Recipes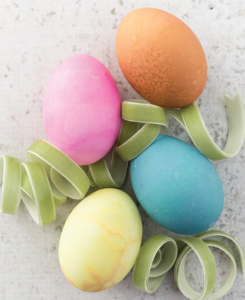 Natural Dyed Eggs
Jump into spring with a seasonal project that's great for the whole family! Marvel over the way boiled red cabbage turns an egg blue and yellow onion skins make a vibrant orange. It's science and creativity all in one! The longer the eggs sit in their solutions, the more pronounced their color becomes. Try drawing on the eggs with crayons to create dye-free spots or dipping only half the egg. Who can make the funkiest egg of the dozen?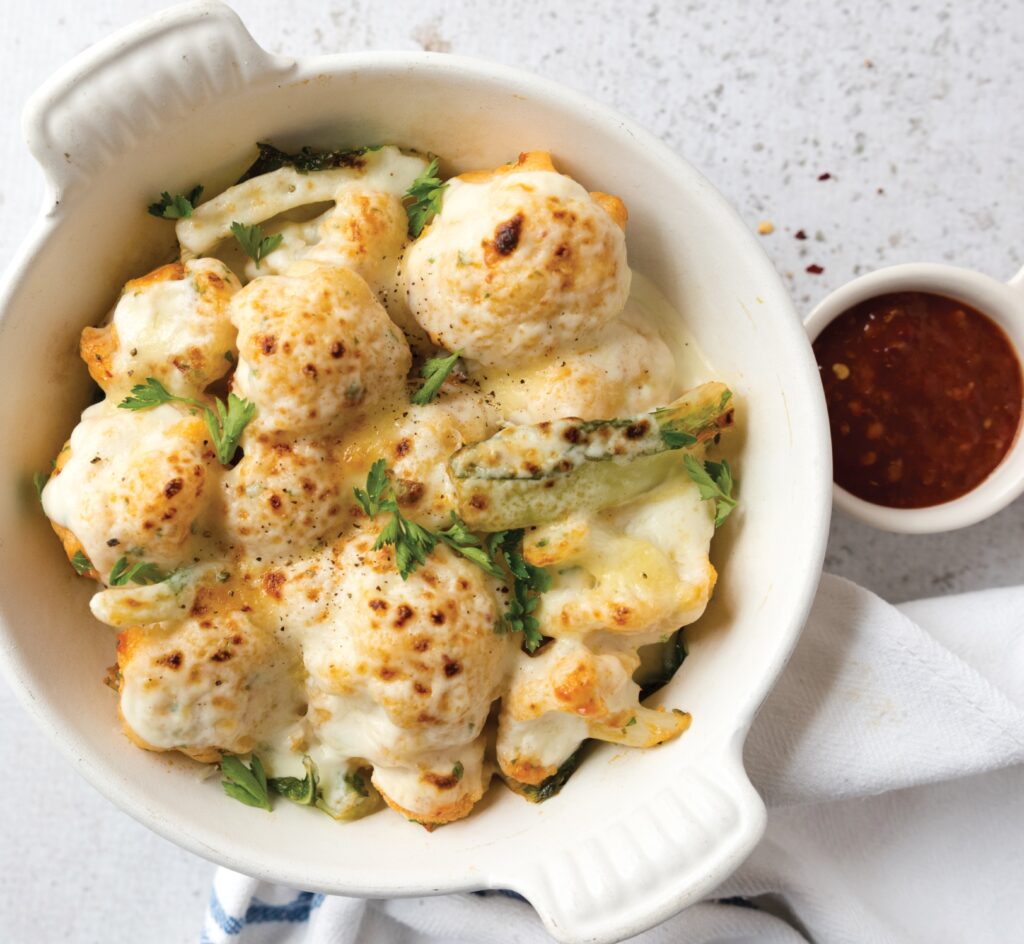 Cauliflower Cheese Gratin
This gratin is great, because you use the leaves of the cauliflower, and not just the florets. With the same creamy, cheesy sauce as your favorite mac and cheese, this cauliflower dish adds comfort and vegetables to your meal rotation. Sambal is an Indonesian chili garlic paste. In this dish, it cuts through the cream and adds a touch of heat. If you don't have any on hand, a good substitute would be Sriracha; red pepper flakes can also work in a pinch.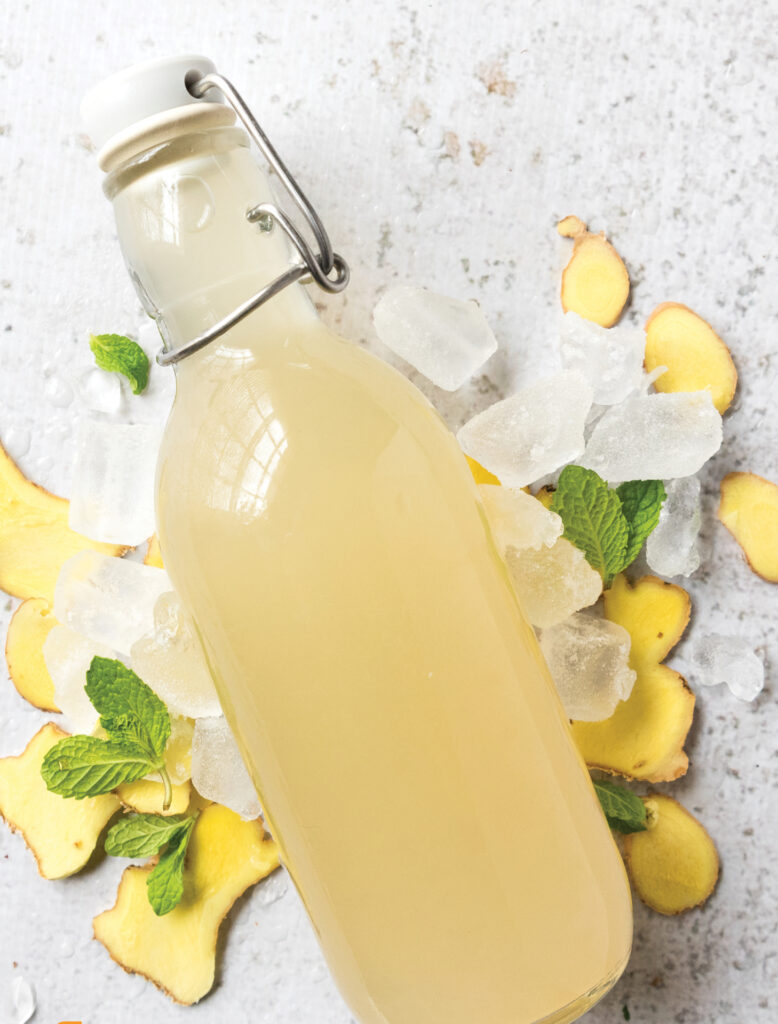 Pineapple Tepache
Have you ever bought a fresh pineapple and wondered if there was a way to utilize all the rind? If you're a fan of kombucha, try your hand at homemade pineapple tepache. It's easier and faster to make tepache than kombucha. This fermented drink is full of enzymes like bromelain from pineapple and probiotics from the fermentation process, which can support digestion. Make sure to taste the mixture often to find the perfect blend of sweet and tart. Serve as a refreshing sparkling drink or use it full-strength in your next homemade vinaigrette.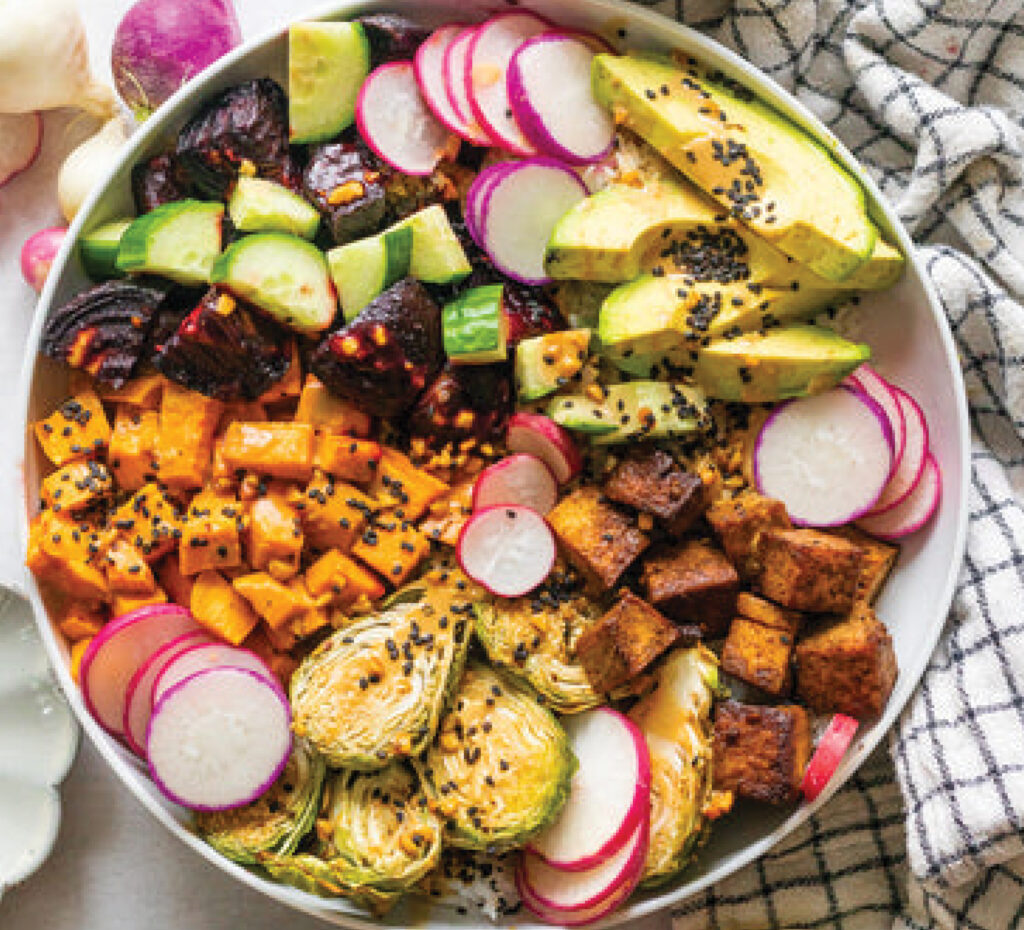 Vegan Power Bowl
Full of colorful veggies, this vegan power bowl really hits the spot. Topped with a creamy peanut dressing, powered by oatmilk, you've got yourself a perfect protein-packed lunch like no other.