Position Title
Deli Clerk
Description
As a deli clerk at Rising Tide, you are assisting customers in our bustling food service department.  Packed with all homemade natural foods, and a juice and smoothie bar, the RT deli is our busiest department. This job is perfect for someone who enjoys a fast-paced environment and who can remain positive and patient while managing multiple priorities at once.
Wage: $15-$16/hr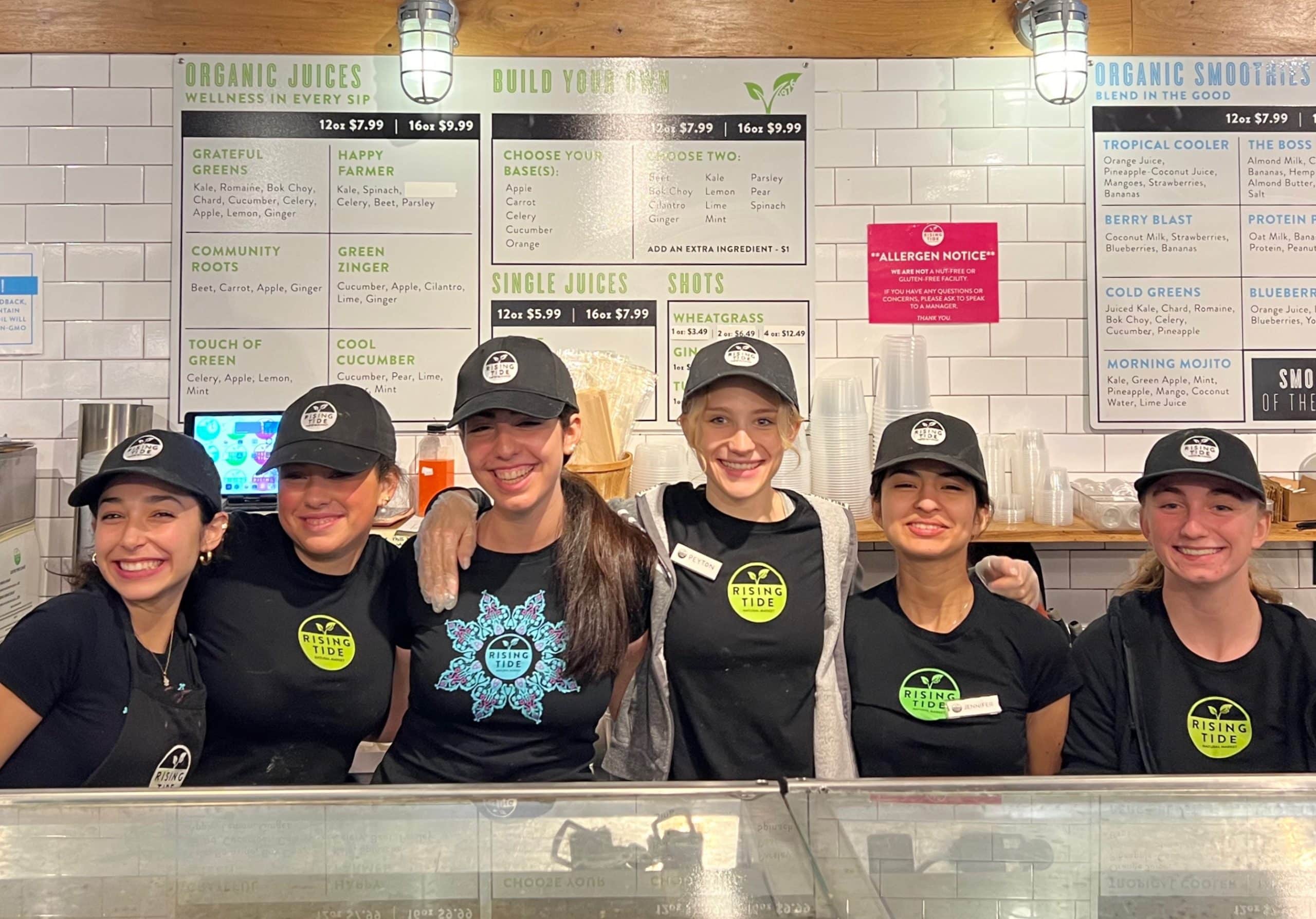 Responsibilities
Provide prompt, friendly, and courteous service while waiting on customers and responding to phone calls.
Offer samples and suggestions for purchase in a helpful, positive manner.
Prepare sandwiches, juices, and smoothies to order, consistent with our recipes and standards.
Ensure that department areas (cases, shelves, bins, and storage areas) are in sanitary, orderly condition and that all items are fully stocked.
Qualifications
Willingness to serve the public.
Ability to project friendly, outgoing personality
Ability to stand for long periods.
Ability to handle multiple demands.
Regular, predictable attendance.
Ability to safely work in close quarters with other people.
Ability to stay calm under pressure.
Experience in working in food service establishments and familiarity with natural foods is a plus.